Choosing Safe and Suitable Baby Care Products: Tips for New Parents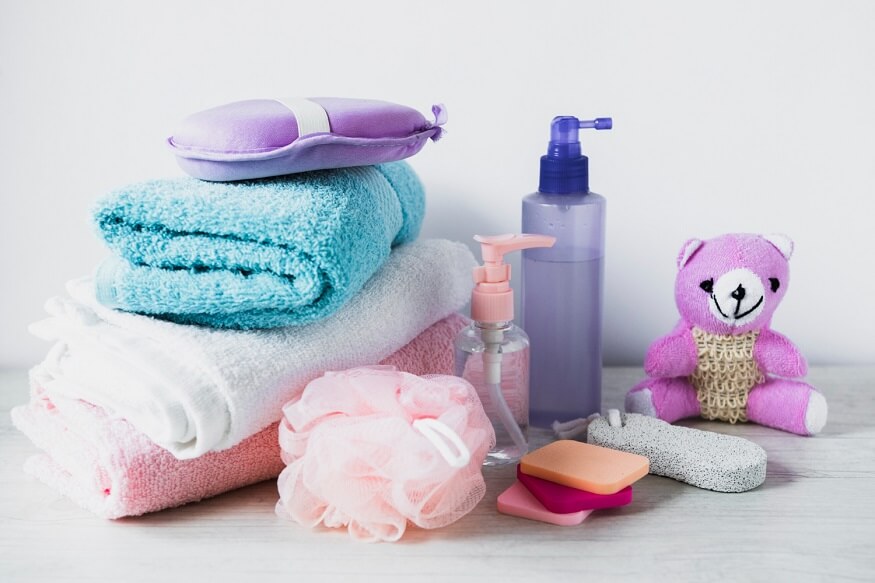 Welcoming little Meera was the best moment not just mine but my entire family's life. Amid the joy, we were also slightly overwhelmed by the preparation that came with the newborn, primarily with choosing the right baby care products. Just like me and my husband, if you're a new parent, you might be finding it challenging to decide which baby uses things that are safe and suitable for your child in the sea of options available in the Indian market. Understanding how to choose baby products that are safe and suitable for your baby is crucial, given the sea of choices available in the market. With so many baby uses, it can get overwhelming for parents. Here, we are sharing some things we kept in mind while choosing baby care products for our munchkin. You too could use these.
Quality over Quantity
The first step towards choosing safe baby products is to prioritise quality over quantity. The skin of newborns is sensitive and can react adversely to products made with harsh chemicals and synthetic materials. Want to know our guru mantra? only hypoallergenic products. Try it.
Understand Labels
Understanding the labels on baby care products is another crucial step. These are some labels you can look for – 'Paediatrician Recommended', 'Dermatologically Tested', or 'Hypoallergenic'. These suggest that the products have been designed with a baby's delicate skin in mind. However, these terms are not regulated by law in India, so it's best to verify the claims by researching the brand or consulting with a paediatrician.
Opt for Organic
Organic products are becoming a rage nowadays. Organic baby use things, such as clothing, bedding, and skin care products, can be a safe choice for your baby's sensitive skin. What makes them great is that they are free from various nasties like chemicals, dyes, strong perfumes, harsh colours etc
Consider Age-Appropriate Products
Baby care products vary according to the baby's age. What's suitable for a newborn might not be ideal for a toddler. Therefore, it's essential to choose age-appropriate products. For example, toothpaste for babies should be fluoride-free until they can spit it out themselves, usually around the age of three.
Keep Baby's Needs in Mind
Each baby is unique and may have specific needs. For example, if your baby has highly sensitive skin or has just recovered from an illness, she might need a specific kind of skin care product. If they have a diaper rash, a diaper cream with zinc oxide could be helpful. Always customise your choice of products based on your baby's needs and conditions.
Comfort is Key
While purchasing baby use things, like clothes and diapers, diaper safety and comfort should be a top priority. Choose breathable fabrics like cotton for clothing and opt for high-absorbency, rash-resistant diapers. Look for items with smooth seams and fastenings to prevent irritation.
Buy from Trusted Brands and Stores
In the vast and ever-growing Indian market, counterfeit and substandard baby care products can easily infiltrate the shelves. Never buy your baby's products be it body care or clothes or shoes from a cheap quality store. Make sure to buy from reputable stores or verified online platforms to guarantee the authenticity of the products. You can also opt for preloved clothes from a trusted source.
Plan Your Budget
Buying quality products for your little one doesn't mean you need to burn a hole in your pocket. There are plenty of affordable and safe baby products available in the Indian market. Just plan your budget every month for this and stick to it. Mom tip : keep an eye out for any bumper sales on various kids ecommerce websites like !
Consider Convenience and Functionality
In the hustle and bustle of parenting, convenience and functionality of baby use things can play a significant role. For instance, clothes with snaps or zippers are easier to handle during diaper changes than those with buttons. Similarly, baby bottles with wide necks are easier to clean, and strollers that can be folded with one hand can make things less stressful.
Also, consider the longevity and versatility of the product. A convertible crib that can be transformed into a toddler bed, for instance, is a smart choice and good value for money.
Learning through Play
Don't overlook the importance of play in your baby's growth and development. Toys are not just sources of entertainment; they're tools that stimulate your baby's physical, cognitive, and emotional development. When buying toys, consider age-appropriateness and safety. Look for toys that are free from small parts that could pose a choking hazard and ensure they're made from non-toxic materials.
In conclusion, the journey of parenthood is a wondrous and transformative experience, where every decision is made with love and care. One crucial aspect of this journey is understanding how to choose the baby products correctly. It entails careful consideration of numerous factors, including quality, age-appropriateness, the baby's specific needs, comfort, brand authenticity, budget, convenience, functionality, and even the potential for learning through play.
By embarking on this journey equipped with the knowledge and understanding of these factors, parents are better prepared to navigate the vast world of baby care products. They can confidently select options that prioritise their child's well-being and provide peace of mind.
As we cherish each step in the journey of parenthood, we realise that every decision we make carries immense significance. From choosing organic cotton onesies that embrace our little ones in gentle comfort to selecting stimulating toys that spark their imagination, each choice is an opportunity to enhance their development and create cherished memories.
At EuroKids Preschool, encourage our parents to make informed decisions on every aspect of the child's life including the products they use for them. Our preschool program is designed to foster holistic development, combining nurturing care with age-appropriate learning experiences.
In this beautiful journey of parenthood, while baby care products play a role in nurturing our children, they can never replace the magic of a parent's love. It is through our unwavering love and care that we truly create a nurturing and thriving environment for our little ones. So, as you embark on this incredible journey, remember that your love is the most precious gift you can offer, and choosing the right baby care products simply enhances this beautiful adventure.