Books For Kids About Taking Care of Teeth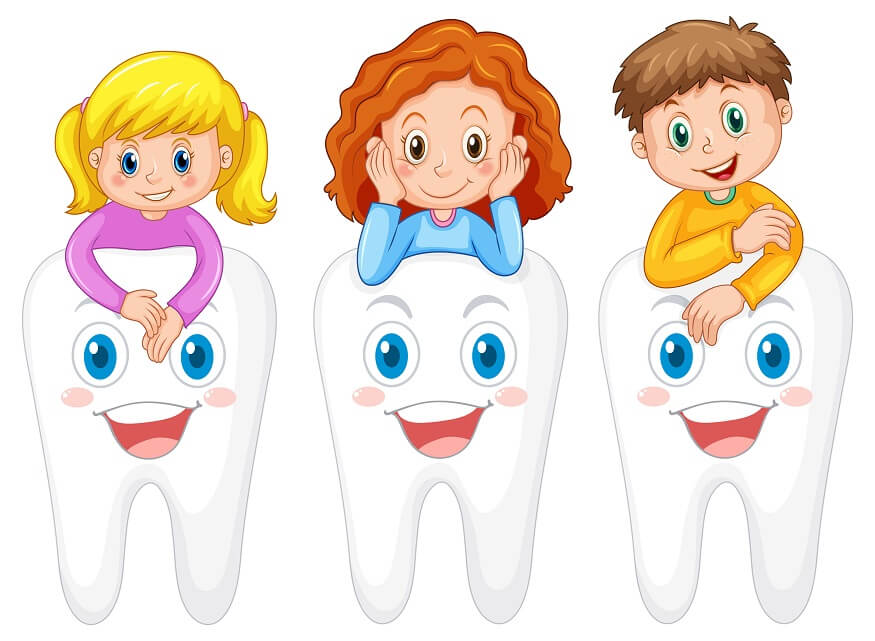 Their dental health significantly impacts the general well-being of children. To keep healthy teeth and gums throughout life, it's essential to instil excellent oral practices in children from a young age. Engaging and instructive books are a great approach to introducing kids to the idea of dental care. Young readers are entertained while learning about the value of teeth and the relevance of dental care through these books.
This blog will discuss several excellent children's books about dentists and dental hygiene, emphasising the importance of oral hygiene for young people. Children will learn about oral hygiene and health while having fun with these books. These tales are ideal for preschool instructors to utilise during "Dental Health Month" as a fun approach to teaching children the value of caring for their teeth and seeing a dentist. Even young students may begin creating lifelong, healthy habits with the help of this resource!
"About Teeth for Kids" – Exploring the Fascinating World Inside Our Mouths:
The first step in dental care is understanding teeth and how they work. Many books provide interesting and educational material that teaches kids about the benefits of their teeth. Learning is made pleasurable by these books' vibrant visuals and age-appropriate explanations. Children can understand the makeup, varieties, and use of teeth by reading these books. Children are inspired to take good care of their teeth when they learn about the intriguing environment inside their mouths.
"What is the Importance of Teeth?" – Unveiling the Essential Role Teeth Play:
Teeth perform a variety of functions in addition to being instruments for eating and grinning. Children can better comprehend the relevance of teeth in their daily lives by reading books that emphasise their value. These books highlight the role teeth play in biting and eating food, speaking correctly, and preserving face structure via sympathetic characters and captivating storytelling. Children are inspired to value and take good care of their teeth when they are aware of the vital function teeth play.
"Importance of Dental Care" – Cultivating Healthy Habits from an Early Age:
Instilling proper oral hygiene practices early on is essential since dental care is a lifetime commitment. Children who read books about the value of dental care will learn the relevance of going to the dentist regularly, cleaning their teeth, and eating a healthy diet. These books assist youngsters in internalising the significance of oral hygiene and building habits that will be useful to them throughout their life by teaching these ideas in an approachable and understandable way.
"Importance of Brushing Teeth" – Nurturing a Lifelong Habit:
A vital part of dental care is brushing your teeth, and youngsters are encouraged to establish a regular brushing schedule by reading books on the subject. These books use amusing tales to instruct kids on suitable brushing activity while showing adorable creatures cleaning their teeth. They stress the need to use fluoride toothpaste and brush twice daily. These books promote good associations with dental hygiene by making brushing a joyful and engaging activity, which makes it simpler for kids to develop and uphold this crucial habit.
Let us discover the various books for kids about the dentist and taking care of teeth:
Just Going to the Dentist: Come along for Little Critter's thrilling dental experience! Young readers will love reading along as he sees the dentist and discovers how to care for his teeth, from receiving an X-ray to finding a cavity. A great book with lots of humour to make it even more entertaining for youngsters who might be nervous before their own checkup!


Curious George Visits the Dentist: Discover the fascinating world of dentistry with Curious George! His unstable tooth takes him on an exciting initial trip to the dentist after a sneaky bite into an unforeseen wax apple. Young readers will discover that going to the dentist isn't actually that terrifying— and how crucial it is for maintaining healthy teeth— along with some amusing activities and good-natured mayhem.


Bear's Loose Tooth: After enjoying a nice meal with his friends, Bear notices a peculiar motion on his lips. It turns out it was the first of several baby teeth that Bear would later lose, much to everyone's amazement (even his own!). All of Bear's buddies assist him in understanding this entirely typical milestone as a wacky hubbub follows. They humorously illustrate why missing a tooth is a necessary aspect of maturation for both human and Bear cubs.


The Tooth Book: A Guide to Healthy Teeth and Gums: This book is packed with interesting information that makes it simple for today's kids to comprehend everything linked to caring for their pearly whites, from current dental recommendations on flossing, brushing, visiting the dentist, and more. Thanks to its vibrant pictures and clear directions, kids will form positive habits for maintaining a lovely smile today and in the years to come.


A Trip to the Dentist: A fun trip to the dentist is planned for Sarah, Josh, and Rabbit. They pick some helpful advice for maintaining their teeth shine along the road. This Level 1 book will interest young readers who are just beginning to read thanks to its lovely images and short phrases with vocabulary frequently seen in daily life. Visit them in the dentist's office as they explore a brand-new world!


Cavities vs. Toothpaste: Ever wonder what caused those bothersome cavities? These little bad guys are brought on by bacteria, a ferocious army of soldiers who adore sugar. One thing they dislike is toothpaste. Therefore, equip yourself with some as well as remove the morning breath; it will cause them to quake in terror. Ever wonder what caused those bothersome cavities? These little bad guys are brought on by bacteria, a ferocious army of soldiers who adore sugar. One thing they dislike is toothpaste.


How to Catch the Tooth Fairy: Are you prepared for a crazy evening of tooth-chasing fun? Learn more about the "How to Catch the Tooth Fairy" experiences! You'll be chuckling at this crazy story's hilarious lyrics as it flawlessly integrates vibrant pictures with STEAM ideas, like traps, webs made of dental floss, saliva, and more.


Pout-Pout Fish Goes to the Dentist: Will their attempts be sufficient to allow Mr. Fish to flash his famous smile as he makes his way to the dentist? Follow Mr. Fish on this epic voyage that will delight all his admirers, past and present.


Why We Go to the Dentist: Have you ever questioned the significance of flossing and brushing your teeth? Going to the dentist can help us understand oral hygiene better. Kids will learn to take good care of their "pearly whites" via exciting activities, vibrant pictures, and age-appropriate critical thinking problems!


Why Do I Need to Brush My Teeth: Join Ivy on her adventure as she learns the value of good dental hygiene! She will learn personally from her mother the significance of cleaning her teeth as well as the correct technique. Experience this tale a seasoned dental hygienist created and invite your young students to learn about lifelong good practices!


The Tooth Book: Children can have fun guessing while learning all the interesting information about teeth from this hilarious book! They will learn their five distinct types and how to maintain them strong and healthy by brushing often. Follow Booth on his unique journey into oral health as he discovers what occurs next.


Doctor De Soto: Doctor De Soto, a mouse dentist, and his beloved wife are two of the most intelligent beings known. They utilise their extensive dental expertise to relieve animal discomfort. The only issue is that they won't treat any predators, which is a problem until one day when a fox visits their clinic complaining of a severe toothache. How can these compassionate dentists say no? As you read this Newbery Honour Book by William Steig, by the creator of Shrek, they devise a cunning strategy to win over everyone – even you!


My Friend Toothy: While he instructs children on caring for their teeth, join Toothy on an amazing trip! Prepare for your trip to the dentist by reading this enjoyable storybook to learn all about the significance of brushing and flossing. Start young with "My Friend Toothy" to develop good dental hygiene practises that will benefit your health for the rest of your life!
Books can hold children's attention and teach them important things. Books are vital for educating and engrossing young readers about dental care. These books establish the groundwork for lifelong practices of excellent oral hygiene by presenting ideas like the value of teeth, dental care, and tooth brushing. We may use stories to teach children the importance of oral health and inspire them to care for their teeth as parents, teachers, or other carers. We can improve children's general well-being and foster a sense of responsibility for their oral hygiene by introducing the suggested books into their reading habits.