5 Tips for Helping Your Child Choose an Instrument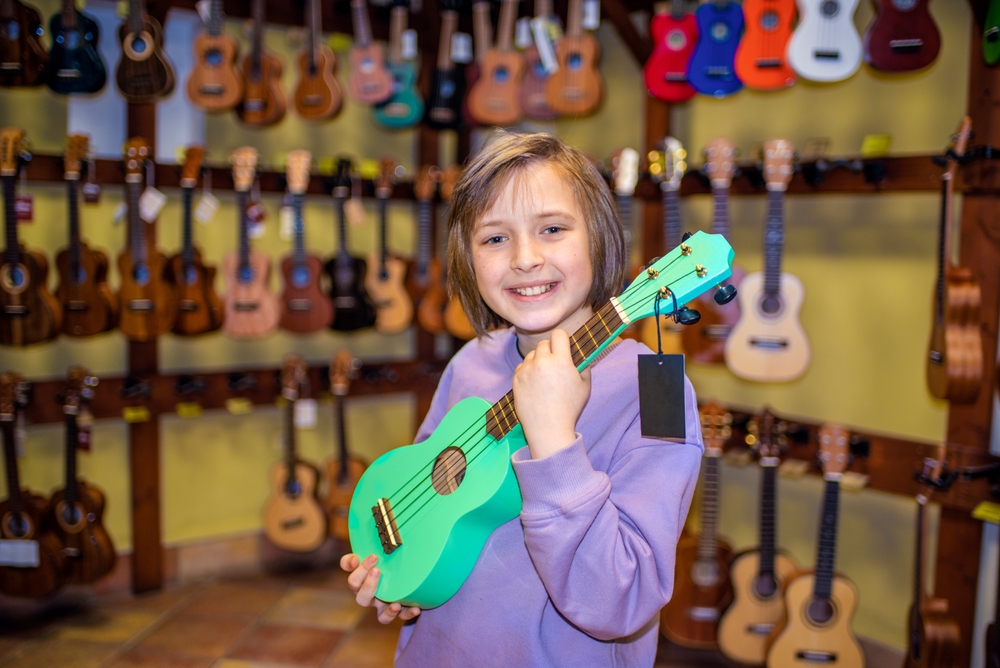 Make your little one a rockstar by giving them access to the best instruments for kids. Helping kids learn an instrument will require a lot of patience, but once your child explores their interest in instruments for kids, all you have to do is sit back and enjoy the music.
As a parent, we all consistently look to add up a new skill or explore new interests of our kids. Among many others, helping kids learn a musical instrument sounds super cool, right? But it comes with its difficulties, like choosing the best instrument for kids. Helping kids learn an instrument requires time, patience and a good teacher.
A wide range of musical instruments for kids is available in today's market. But before going out and randomly buying instruments for kids won't help.
Learning a musical instrument can require sincere effort and help them in many ways. Instruments for kids help in improving their cognitive development, increasing creativity, and enhancing social skills. It can surely help your kid to get that edge in their day-to-day life activities.
Choosing the best instruments for kids can be challenging, especially when you don't have much musical knowledge. But you don't have to worry. We have got you covered. Put your reading glasses on and let the best beats drop. We are to help you choose the best instruments for kids.
Consider Your Child's Interests and Personality: It's essential to observe your child's interests and personality before letting them pick an instrument for kids. If your child is interested in a specific instrument, it is easier for them to learn and practice. For example, if your child loves the piano sound, they will be more motivated to practice and improve their skills. You can check it by introducing them to different musical instruments and sounds by showing them some videos. Your child's personality can also play a role in choosing the right instrument for kids. If your child is outgoing and enjoys being the centre of attention, piano or singing lessons may be the perfect fit. On the other hand, if your child is more introverted, they may prefer a quieter instrument like the violin or flute.
Think About Practical Considerations: Before choosing musical instruments for kids, you should also consider practical considerations, like if you have a proper place where your kid can practice without bothering others – especially if your neighbors should not be disturbed. For example, a drum set may not be suitable for a small apartment, while a trumpet or guitar can be played with headphones to minimize noise. You will also have to ensure that the instrument for kids is appropriate for your child's size and age.
Keeping In Mind The Cost of the instrument is also important as some may require more maintenance and can be pretty expensive. The instrument's portability also plays an essential role while choosing the best instruments for kids if your child is travelling with it.
Be Experimentive: Let your child try out different musical instruments for kids. Helping Kids learn an instrument can be challenging, and you can't push your child to learn an instrument you like or are inclined towards. It's vital to let your child try out different instruments before making a decision. Many online and offline Music stores offer instrument rental, which can be a cost-effective way to try out different instruments and check your child's interest in the instrument. Exposing them to different music genres by letting them watch some videos or attending live shows will add up to gaining their interest in a specific musical instrument for kids. Encourage your child to experiment and have fun when trying out new instruments. Let them play with the instrument, explore different sounds, and discover what feels natural to them.
Find A Good Teacher: A good teacher will help your child stick to the instrument they have chosen – making them more inclined to practice. Look for someone who is patient, encouraging, and has experience teaching children, as the teacher will play a crucial role in helping kids learn an instrument. Different instruments for kids require different teaching techniques, so it's essential to find a teacher who specializes in the instrument your child is learning. A teacher passionate about music and sharing your child's interests can inspire them to stick with their instrument and pursue it with discipline. You should also inform the teacher about your child's personality and if they need special treatment so that you are on the same page. Scheduling a trial lesson to see how your child responds to their teaching style can also be helpful. Finding a teacher who is available and convenient for your schedule is also essential.
Encourage Consistent Practice to get a good hand of the instrument for kids. It's imperative to practice hard or do the daily "Riyaaz". As a parent, you must encourage your child to practice and be patient about learning the instrument, as it takes time. Celebrate their progress and small successes to motivate them for the next step. You can also be a part of their practice session to make it more enjoyable and help them by being the audience for their show. The best musical instrument for kids will work only when your child consistently practices it and with discipline.
Conclusion
Helping kids learn an instrument is an exciting opportunity that requires consideration of their interests, personality and practicalities. The opportunity to try out different instruments for kids, find a good teacher, and practice consistently will define the quality of music your kids will play in future. Try not to push or pressure your child with a particular instrument; instead, let them choose and encourage them with their interest. Your little one can enjoy many advantages of playing a musical instrument for kids and develop a lifelong passion for music with your help and encouragement.
We at Eurokids ensure your kids explore their interests and preferences. We introduce them to various instruments for kids and have dedicated teachers consistently working towards helping kids learn an instrument. Our motto is to provide a creative and comfortable learning and growing experience. Click here to know more or to visit a Eurokids centre for preschool admission for your child.