5 Qualities to Look for in a Good Preschool or Nursery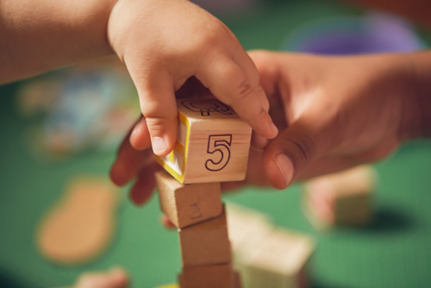 As parents, it is natural to want to give the best to our children. Whether it is clothes, toys, books, or food, we choose from what we can afford. The same is the case when choosing a good preschool for our child. We must keep in mind our budget and requirements and, of course, our child's needs.
Preschools come in all price ranges depending on the size, location, infrastructure, type of curriculum, the services offered, etc. Whichever you choose, a good preschool will have a program that provides an array of benefits that lay the stepping stones for further learning. The child must enjoy going to preschool as it is their first place for learning away from the comforts and security of home, away from the people they already know and trust.
As parents, you must do your homework before finalizing a Nursery school. If you like, you can Click here to read more on- "Different preschool teaching methods techniques used worldwide."
Before you begin your search, use these helpful tips to get you started
Do Your Research
List well-known and good preschools in your area, check online and talk to neighbors, friends, and other parents at the park.
List Your Criteria
Things that are important to you like proximity from your home, location of the school- is it situated in a quiet neighborhood, a busy marketplace, in an office area, timings of the preschool, whether transport is available, as well as your budget among other things.
Visit The School
Make a planned and unplanned visit to the Nursery school of your choice and see if there is any difference in the goings-on of the school. Keep an eye on the children, the cleanliness, even the adults around, their interactions with the preschool kids, and the adult-child ratio.
Safety, Medical, and Emergency Protocols
It is a good idea to talk to the person in charge. A good preschool, like Euro kids, would already have one in place and would be happy to share the same with you.
Trust Your Instinct
If something doesn't feel right, go ahead and explore further and ask questions. If you still need more than that, then it is better to explore other options.
Choosing a good nursery for your child is not just a daunting task but is also emotionally draining, as no place other than your home may seem good enough for your little pride and joy. Nonetheless, the sad reality is that they will need to go at some point. Click here to know more about the 10 things kids learn in preschool.
So to make your task a bit easy, make a note of these 5 Characteristics of a Good Preschool
1. A Good Reputation
Talk to friends, family, neighbors, and maybe even parents with school-going children at the park about their children's schools. You can find out things like,
Do their children like going to that school?
The approach of the teachers and management- friendly, informal or strict, disciplined and formal?
What do they like or dislike about that school (if the parent you are talking to is friendly and forthcoming, you could also try and get their opinions on other schools on your list)?
What study program do they use, play way, formal, or a combination?
How does the school communicate with the parents- phone calls, sms, WhatsApp messages, emails, or circulars from the school?
Frequency of the communications- daily, weekly, fortnightly, monthly, etc.?
What other co-curricular or extra-curricular activities are done by the school- sports, music, drama, dance, and so on?
What alternate plans does/ did the school have in times of emergency like the Covid pandemic, during days of excessive rain, or when schools are asked to be physically shut down? How did they inform the parents? How did they handle it?
2. A Safe and Comfortable Environment
A preschool is your child's first school; for most children, it will be the first time they will be away from the comforts of their home and the people they know. With this in mind, ensure that the teachers in the school you visit are kind, approachable, and see eye to eye on things about your child. After all, you will be working together for the child's benefit. When visiting the campus, keep an eye out for,
Lighting and ventilation.
Cleanliness of the classrooms, toilets, and wash area.
Communication between the teachers themselves and between teachers and children.
Adult- child ratio is essential.
Qualifications of the adults handling your child, especially the primary teacher.
Observe the children, are they crying, sleepy, bored, or happily engaged.
3. Dedicated and Loving Teachers
While it is tempting to send your child to a school with massive infrastructure, elegant decor, and loads of toys and equipment, the teachers and the management are responsible for the successful running of the school. The adults involved in a good preschool need to be loving, caring, dedicated, and qualified. While it is difficult to find well-qualified teachers, many branded preschools like Euro kids have continuous training for all the faculty working in their centers. Click here to know more about the tips for parents from preschool teachers.
4. A Good Preschool Teacher Exhibits the Following Qualities
She speaks respectfully and kindly to all children.
She is flexible and patient and can easily adjust her teaching style according to the child's needs.
She has a warm and loving personality.
She is enthusiastic and creative and may even exhibit a sense of humor.
She has good communication skills and has open conversations with her parents.
An environment that promotes active learning – Good quality preschools have well-lit and well-ventilated classrooms. There are brightly colored images, and the atmosphere is friendly and inviting. A nursery school should recognize that children learn best when they play. They retain information when they learn by doing by experiencing things. They should have a curriculum that encourages active, hands-on learning, with lots of time for reading, arts and crafts, music, and outdoor activities. Time should be given to the children to explore by themselves, allowing them to practice what they have learned and problem-solve.
5. Child-Appropriate Equipment and Materials
All good preschools need to ensure that everything around them is appropriate for the children. It is done in the following ways-
The equipment and materials for children should be child-sized. The tables, chairs, toilets, and wash basins should be accessible for the children to reach and use with minimal adult help.
The colors used on all the equipment the children use should be non-toxic and child safe, so the clay, scissors, crayons, paints, and other things that the children use also need to be child safe and non-toxic.
These schools check to see that all broken equipment is replaced or repaired.
The school needs to ensure that there are no sharp edges or corners that could harm the child.
The doors, cabinets, and drawers need safety locks and should not close quickly.
Above all, the health and safety of the child should be paramount, with the school making sure that the teachers, assistants, medical staff, and others involved in the school are qualified and well-trained.
When looking out for a good preschool for your child, we recommend choosing a well-reputed brand like Euro kids, which has been in the childcare business for a long time. They have established themselves and take a lot of trouble to ensure that all their centers strictly follow standards set up by the brand. After all, it is their name at stake as well.
Click here to find and visit a Euro kids center near you and see for yourself what a good preschool or nursery should be like.
Visit EuroKids for a more engaging blog.