12 Best Places To Visit With Kids In Kochi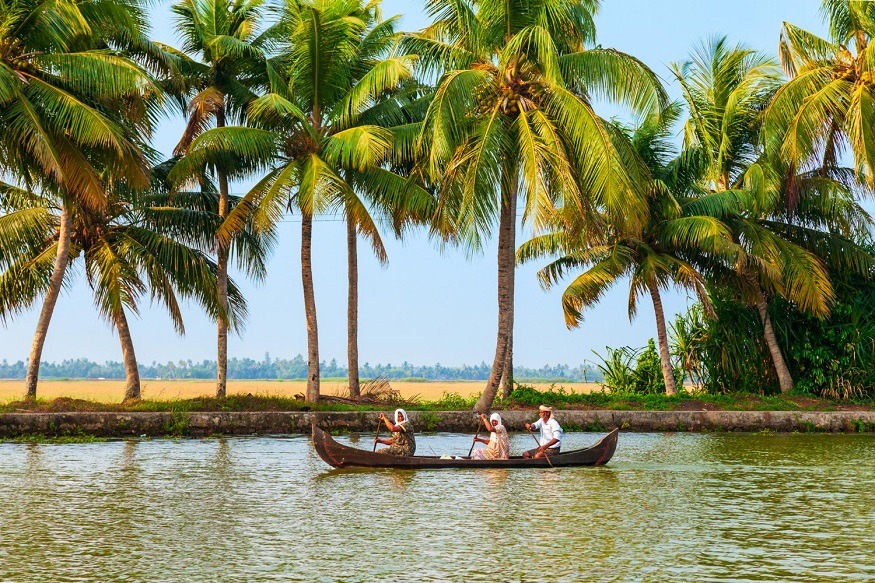 Top 12 Kid-Friendly Places in Kochi – Family Fun in Kerala
Kochi, also known as Cochin or the Queen of the Arabian Sea, is a coastal city of Kerala and showcases its beauty, art and culture in all its glory. But there are also fun things to do in Kochi and it has a lot to offer kids with its myriad places to enjoy, explore and learn from.
Fort Kochi

One of Koch's must visit places with kids is Fort Kochi as everything of importance is contained in a small area so you won't have tired or cranky kids. Full of history, you can see the beautiful Portuguese-built Santa Cruz Cathedral Basilica which has incredible paintings and colourful frescoes. You also have the St. Francis Church built by the Europeans were once Vasco da Gama was buried. You can take a leisurely walk along the vibrant Burgher Street and Princess Street, visit the Teapot Cafe at Peter Celli and view the amazing street art on the way. You can walk on the Beach Walkway to the Chinese Fishing nets which is along Mahatma Gandhi Beach. Though you have many options to reach Fort Kochi, we would highly recommend the 15 minute ferry ride for your kids as they can see Navy ships and freighters on the way.

Mangalavanam Bird Sanctuary

Your kids will love this sanctuary located in the backwaters and famous for its mangrove forests. These forests are teeming with exotic birds, butterflies, mammals and spiders. The top of the watch tower offers an incredible view of the sanctuary and is just the place for kids to learn about nature and the importance of preserving it.

Kodanad Elephant Training Center

One of Kochi's famous places, this centre is one of the largest in Kerala and an absolute delight for children as if you reach by 8 AM you can see the elephants bathe, play and feed. It has recently shifted 3 kms. away to Abhayaranyam at Kaprikkad and houses elephants that are considered to be auspicious and participate in every major celebration and festival.

Subhash Bose Park

This is the oldest and largest park of Kochi and kids can have the time of their lives on the swings and large lawns. One of the iconic tourist spots in Kochi, it has the usual rides but is more spacious and also boasts of a boat and train ride along with other recreational activities. It's also the perfect place for adults to relax and catch up with one another.

Wonderla Amusement Park

For unparalleled fun for kids, this amusement park which was previously called Veegaland, is your best bet. It has exhilarating rides along with a water park and is like a township. You can spend the whole day there for thrill and excitement and really let your hair down. It has rides for all age groups and is well organised and maintained. This park is a fun thing to do in Kochi and can get your adrenaline flowing with its thrilling rides, virtual reality show and indoor Musical Fountain with laser show.

Lulu Mall

Considered to be one of the largest malls in India, it's a favourite among kids as its topmost floor is home to Sparky's which has the best rides and games for children. Parents can safely leave their kids there as they shop. It also has a massive food court with 4 fine dining restaurants and 22 multi-cuisine kitchens as well as a 9 screen multiplex, South India's largest ice skating rink and arcade centres.

Scuba Diving

Enrol yourself and your kid in a scuba diving course and enjoy 8 acres of pristine water as you dive into the water to see spectacular marine life and rugged terrain. Travel to the scenic village of Thiruvankulam and spend 2 of the best hours of your life. This PADI-approved dive centre is the best place for scuba diving and to get a scuba certification course.

Matancherry

This quaint historical town is dotted with ancient monuments and any trip to Kochi would be incomplete without visiting Mattancherry. Once the dwelling of the Cochin royal family, it has both Portuguese and Dutch influence and is now declared a protected monument by the Archaeological Survey of India. One of Koch's famous places, you can also visit the St. George Orthodox Church, the Gujarati Jain temple as well as the Paradesi Synagogue and mural art at the palace. You could also take a walk along Jew Town and shop there.

Hill Palace

About 14 kms. from Kochi, Hill Palace has been converted into a museum and is the perfect place for kids to learn about history. It is resplendent with art, paintings, antique ceramics and murals as well as mementoes from ancient civilisations. The showstopper is the Gold Crown with precious stones.

Cherai Beach

The ideal place to laze in the sun or take a dip in the gentle waves, Cherai Beach is the perfect place to spend some fun quality time with your family. The yearly kite flying festival is the highlight of this place where you can also get a close look at the simple life of the natives. You can easily access the backwaters of Cherai for a taste of the natural diversity as well as the geographical and historical uniqueness. It's a gastronomic delight with its local cuisine of seafood, appam with stew, Malabar parotta and karimeen to name a few.

Kochi Folklore Theatre and Museum

If you want to expose your kids to the rich cultural heritage of Kerala, this 3 storied theatre and museum is designed in the traditional Kerala style with masks, dance costumes, wood works, jewellery, astrological and medicinal manuscripts and Stone Age artefacts. This much visited tourist spot in Kochi boasts of more than 6000 works of art and has regular stage shows.

Chottanikkara Bhagavathy Temple

The most famous temple of Kochi, its architecture represents traditional Kerala designs. The deities are considered to be very powerful and are believed to cure mental illness and devotees throng there everyday as it is considered one of Kochi"s must visit places.
These 12 best places in Kochi offer unforgettable memories and fun with a taste of history and culture. Do get in touch with EuroKids for more information on these places so that your kids have the time of their lives.