10 Fabulous Facts about Diwali for Kids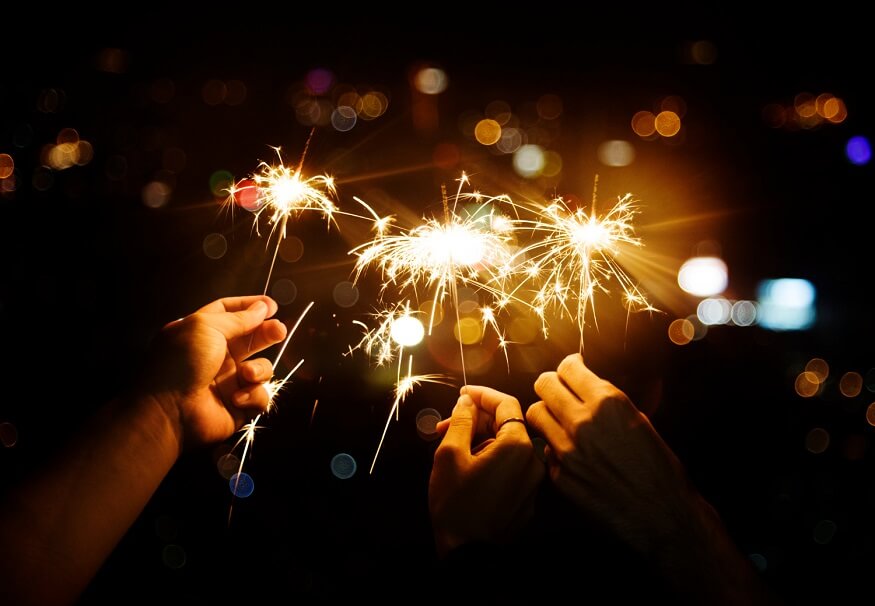 Make Diwali for Kids Memorable: Learn Indian Culture & Fun Facts
Make Diwali for kids a special occasion for bonding and learning about Indian culture and heritage. Diwali for children is an exciting time when they look forward to burst crackers and different fireworks. But as parents, it's our responsibility we make some space for Diwali facts for kids well. Kids celebrating Diwali should know the importance of the festival and the story behind it.
Diwali is a Hindu festival that lights up the year's darkest night, i.e., Amavasya of Kartik Month of the Hindu Calendar. Diwali for kids begins a long before the designated 5-day celebrations. Yes, the fun and excitement of Diwali start with the planning to buy new clothes and other things. As Diwali is celebrated all over India and is a 5-day event full of lights, fireworks, and fun, kids celebrating Diwali are also excited about the long holidays they get from school. Every year Diwali for kids brings the opportunity to wear all things traditional – from outfits to shoes and all the accessories to match up with the looks. Diwali for kids is a festival that teaches the victory of good over evil, representing hope for brighter days after a long period of darkness. This festival of lights typically falls in late October or early November each year. Usually, it occurs near the same time as Halloween in the US.
If you are a parent looking to tell your kid the fun Diwali facts for kids, we just made things easier for you. This blog will help you with interesting Diwali facts for kids for your ease. These facts make Diwali for kids a more memorable and enriching experience.
10 Facts about Diwali for Kids
Diwali – also known as Deepavali, is one of India's most important and oldest festivals. Not only does it signify the triumph of good over evil and light over darkness, but it's also celebrated with lots of fanfare, sweets, and lights. Diwali for kids is popularly known as the Festival of Lights because homes are decorated with small earthenware lamps (called Diya) filled with oil, lit up to welcome good luck from Lakshmi—the Hindu goddess of wealth and prosperity. The 5-day celebration honors different aspects of the Hindu religion. Here are 10 Diwali facts for kids.
Dhanteras: the first day of Diwali denotes wealth. Kuber Dev – the god of wealth, is worshipped on this day. Kids celebrating Diwali should be told the story of Kuber Dev and how he was blessed by Lord Shiv to take care of all the wealth of the world. On this day, children should also be told the folk stories behind buying gold and kitchenware.
Naraka Chaturdashi: the second day of Diwali marks the victory of Lord Krishna over the demon Narkasur. This day is also celebrated as Roop Chaudas, and females of the houses are seen doing besan ubtan and practicing other beauty and grooming activities.
Lakshmi Puja: the third and most important day of the 5-day festivities. Diwali for kids is incomplete without your little ones knowing the importance of Lakshmi Pujan on this day. Many people also worship Lord Hanuman during the morning hours of this day. Tell kids celebrating Diwali about how Lord Hanuman helped Lord Rama find Sita Maa.
Govardhan: the fourth day of Diwali, celebrated on the Padwa, is about Lord Krishna saving the people from heavy rain by lifting the Govardhan mountain on his little finger. Women of the house make Govardhan using cow dung and then worship the same. It is also honored as a day of a loving wife's devotion towards her husband. This day of Diwali for kids adds fun with the Ankoot – a lavish feast comprising 56 food items.
Bhai Dooj: lastly, the fifth day, the last day of the 5-day festivity Diwali for kids, gets a little more special on this day if they have siblings. This day is all about celebrating the sister's love for her brother. Sister does a tikka to her brother, and in exchange, she gets a lot of gifts from her brother.
One of the most interesting Diwali facts for kids is how this festival got its name. It's said when Lord Ram returned to Ayodhya after 14 years of exile with Sita Maa and Lakshan entire city was lit with Diya. The lit Diyas denotes Deepavali (which means the line of Diyas)
During this 5 day festivity, Diwali for kids becomes colorful with diverse Rangoli. Tell your kids the reason behind making rangoli at the main doorstep of your house, i.e., to welcome Maa Lakshmi. Another thing that most homes in India would have on Diwali is Maa Lakshmi's feet. It is believed that drawing Lakshmi's feet or sticking the stickers for the same is an affirmation that Maa Lakshmi is coming to your house.
Another exciting and rare Diwali fact for kids is about the owl. According to an old folk story, you are considered lucky and blessed if you manage to see an owl on Diwali night. It is believed that you will have a very luxurious year ahead. Owl is believed to be Maa Lakshmi's vehicle.
Diwali is celebrated in India and in countries like Nepal, Bangladesh, Indonesia, Thailand, and Myanmar, as these countries worship Lord Rama too. Besides these countries, Indians celebrated outside India celebrate this festival in full glory too.
Lastly, remember that Diwali is celebrated after 20 days of Dussehra. This means it took Lord Rama 20 days to fly from Lanka after killing Ravan to reach Ayoddha.
Keeping Family and Friends Safe During Diwali
Diwali is an incredible time to celebrate with family and friends, but being mindful of safety is essential. Here are a few tips for families to keep everyone safe during the festivities:
Make sure that all electrical circuits are secure and not overloaded.
Keep firecrackers in an open area away from flammable objects, and always use a safe lighter.
Keep deep-fried snacks away from open flames.
Ensure proper ventilation when lighting candles and diyas.
Use battery-operated candles as an alternative to traditional ones.
Avoid running with sparklers or lighting more than one firecracker at a time.
Wear protective gloves, goggles, and clothing while handling explosives or fireworks.
Conclusion
Diwali for kids is a festival of joy and celebration. This festival of lights and hope is integral to Indian culture – rejoicing and remembering Lord Rama's return to Ayodha after defeating Ravan. Kids celebrating Diwali should be taught the importance of connecting with family and friends, worshiping Lordess Lakshmi, exchanging gifts, and decorating homes with lights and lanterns. Kids celebrating Diwali are seen engaging in exciting activities like making rangolis and playing with fireworks. The festival of Diwali can be an excellent way for kids to learn about the importance of values such as kindness, generosity, and gratitude. By understanding these Diwali facts for kids, you can teach them about the origins of this festival and the customs that accompany it, as parents play a vital role in instilling these values in their children. Moreover, the beautiful stories associated with this festival can help inspire children to be more mindful and thankful for all they have.
Eurokids is a preschool that instills traditional values in children and prepares them for the contemporary world. A preschool is the building block in a child's personality development.
We at Eurokids understand this conscious thought thoroughly and thus provide your child with the latest curriculum to keep them on edge for their upcoming bright future. Contact us today or visit the nearest Eurokids center to learn more about our programs and preschool admissions.