Ultimate Kid-Friendly Destinations- Unforgettable Family Adventures Worldwide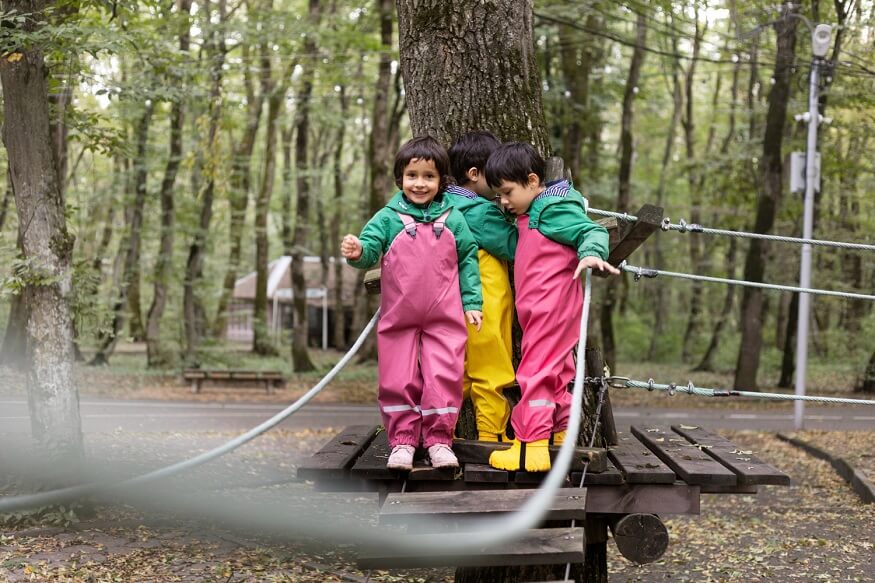 Kid Friendly Holiday Destinations, Fun, Safe, and Memorable
If you're on the verge of planning your next holiday, you've come to the right place. Here we have carefully compiled for you a list of the 10 best places to visit with kids. These child friendly destinations are safe, fun and moreover, kid-friendly, too.
Perhaps one of the best things about this list of kid friendly destinations is this: They are great for kids ranging from toddlers to tweens and even, teens but also but also accommodate hassle-free baby travel.Are you ready to embark on a virtual trip around the world with a view to seeing where those next family adventures of yours might unfold?
Hop on to the ride ahead!
The Top 10 Kid Friendly Holiday Destinations
The best countries to visit with kids are the ones where they find themselves having something to do all the time. Here is our list of the same, in no particular order.
#1. London
If you're looking to get your kids to experience a major European city, look no further than London. This city makes for one of the most kid friendly vacation destinations.
Things to do: Have your kids listen to grisly tales of the Towe of London from a beefy security guard, or simply feel the vibe at Madame Tussaud's Wax Museum. Oh, and don't forget to savour the view from The London Eye!
#2. Orlando, Florida
One of the best kid friendly destinations, this is one of those cities that's a dream for every young child.
Things to do: Orlando has all the best theme parks. Disney's Animal Kingdom, Legoland and Universal Studios, to name a few. If that's not enough, it's widely regarded for its supreme hospitality that extends to numerous hotels that meet every traveller's budget. Its numerous shopping centers, world-famous restaurants and theatrical performances ensure your little ones are constantly entertained.
#3. New York
Want to teach your kids more about that 'US history' you only find in textbooks? Take a trip to New York, one of the top kid friendly holiday destinations!
Things to do: Simply relish the feeling of walking through Times Square, or go first thing to catch a glimpse of The Statue of Liberty, if monuments are their thing. You can relish the city view from One World Observatory, or visit the Children's Museum of the Arts for kids-centered activities.
#4. Norway
If you're looking for things that can vividly capture the imagination of your children, Norway's the place to go.
Things to do: Whether it's the Midnight Sun or Vikings and Trolls, there's plenty of cool stuff to see in Norway. Even if you're in the big cities, nature is only minutes away from public transport. Tip: For the experience of a lifetime, plan your visit in the Fall or Spring equinoxes, to catch a glimpse of the unmissable Northern Lights.
#5. Hong Kong
If you're looking for a chilled family vacation with your kids, look no further than Hong Kong.
Things to do: Whether it's taking your kids to Disneyland, or hopping on a thrilling cruise, there are plenty of options for fun in this enchanting city. Make sure you set aside a day for a trip to The Big Buddha, and don't forget the thrilling rides at Ocean Park!
#6. Singapore
No matter what age your kids might be, they will all have plenty to do in Singapore.
Things to do: Singapore is known for its theme parks and shopping malls. It's a highly progressive country that encompasses a vibrant mix of cultures and communities that makes it especially appealing for travellers of all ages. Note: You don't want to miss out on a trip to Sentosa Island, where your children will be wholeheartedly entertained with all the fun on offer.
#7. Grand Cayman Island
This one' a paradise for all water-lovers out there!
Things to do: Whether it's enjoying family-friendly water activities, or simply soaking in the beauty of the pristine beaches, your kids will have plenty to do here, to keep them perennially engrossed. For the more adventurous, there's scuba diving. Those not all that brave can simply enjoy splashing in water as they snorkel. Note: You don't want to miss taking a closer look at the thousands of turtles, from just-hatched to 150+ years.
#8. Iceland
If you're looking for a truly unique vacation, Iceland makes for the perfect choice!
Things to do: Iceland is a magnet for the thrill seekers. Its unique landscape that encompasses glaciers, erupting volcanoes, geysers and waterfalls, makes for a visual treat. The things you don't want to miss out on here are glacier walks, mountain hikes, horseback riding, ATV rides along lava fields and rafting along canyons.
#9. Tokyo, Japan
Tokyo is one of those cities in Japan that perfectly blend Japanese traditions with a cosmopolitan aura. A place both you and your kids will love.
Things to do: Your children are going to be spoilt for choice here, whether it's taking a day trip to Disneyland or experiencing indoor live shows at Puroland, which is an indoor theme park. As far as the little ones go, the gorgeous play centers and interactive museums make for key attractions. Don't forget a stroll through the Akhibara, where most of the shops are either a toy shop or video game parlour!
#10. Phu Quoc Island, Vietnam
If you're looking for sun-kissed beaches and a destination to simply chill out in style, you must visit this place.
Things to do: In Phu Quoc you can enjoy boat trips, snorkelling and even squid fishing with kids. The main premise of a vacation here is to spend hours swimming in the azure waters of the ocean. Note: Don't miss a visit to Long Beach, that's a hit with tourists and locals alike.
At EuroKids, we do our utmost best to help children explore the world around them. Travelling takes that 'exploration' several notches further. We believe travel to be significantly important, as it can expand kids' worlds, making them more empathetic towards cultural differences and helping them adapt to changing situations.