Top 17 Science Shows for Children to Enhance Their Knowledge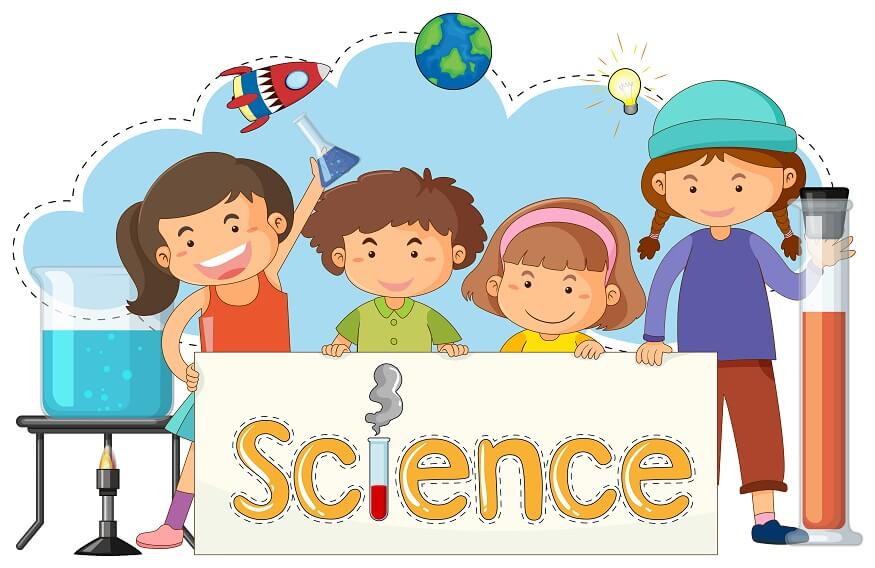 Science Shows for Kids to Enhance Knowledge
In today's world, science helps children navigate and understand the changes around them. It's also tough to teach kids about science, but many become boring books. So, here we list the top 17 science shows for kids to enhance their knowledge.
Emily's Wonder Lab: Emily's Wonder Lab is a science show for kids available on Netflix. The show is hosted by Emily Calandrelli, an American science communicator and former MITian. Emily makes science fun for kids through demonstrations and experiments. This science show provides interactive science experiences for kids.
Brainchild: Another science shows for kids is available on Netflix. Hosted by Sahana Srinivasan, this show captures the young audience's attention through its fun science experiments. It has a variety of experiment topics, including dreams, emotions, superheroes, motivation, and gravity. National Geographic previously created this show.
Kids Academy: With the coming of different streaming platforms, content creation is not restricted to the big players. Here is a Youtube channel that makes amazing educational science videos for preschoolers. The content is visually fascinating; it will make science as entertaining as watching cartoons for your kids.
The Dad Lab: This world is the world of creators. And with the diversification of mediums to broadcast, good content is available at your fingertips. The Dad Lab is an Instagram account that posts science videos for kids. Its bio describes it the best "I am not a teacher or a scientist, I am just a dad to Max and Alex sharing my fatherhood journey, kids science experiments and crafts ideas."
Doki: Doki is one of the most fantastic science tv shows for kids. It is also available on Amazon Prime. This show features a dog named Doki who hops on a scientific adventure by becoming a member of the Worldwide Expedition Club along with friends Mundi, Oto, Anabella, Gabi, and Fico.
Ask the StoryBots: This is one of the American science tv shows for kids. This animated series is based on characters from Storybots educational websites and videos. It is available on Netflix.
Ryan's World: Another YouTube channel posts educational science videos for preschoolers. This show features Ryan Kaji, who, along with his mother, father, and twin sisters, create videos almost daily. The best thing about this show is that it is hosted by a kid, making it engaging and entertaining for its young audience.
MythBusters: Another in the list is MythBusters. It was a popular show on Disney Channel. It's among the famous science tv shows for kids that use scientific methods to decode movie scenes, to test the validity of rumors, myths, internet videos, and news stories. The host of this science show for kids was Adam Savage and Jamie Hyneman.
Periodic Videos: This is a Youtube channel for teens that makes science videos for kids. This channel is for chemistry lovers.
Earth to Luna: An animated series that makes educational science videos for preschoolers. This series features Luna, a six-year-old girl. Luna is crazy about science and thus goes on science adventures, teaching the kids a lot about the subject.
Oh Yuck: As the name suggests, Oh Yuck is a fun and animated series exploring the science behind almost every strange thing on the planted. The series was quite popular among the kids.
Bill Nye the Science Guy: This is a popular science show for kids—an American series created and hosted by Bill Nye. Bill makes science fascinating for the kids by explaining things in this fun style.
Sid the Science Kid: A cute series that has science videos for kids. Sid uses humor and music to attract audiences. Kids hop on a scientific expedition with Sid. This series contains educational science videos for preschoolers.
Jared Owen: Does your kid ask you about how an elevator works? Or what was inside the Titanic? If he or she does, Jared Owen's YouTube channel is the best place to find the answers. Jared uses 3D animation to explain the science behind things.
Beakman's World: This was again among the famous American science TV show for kids. This 1992 show has four seasons and 91 episodes. The show was presented by Paul Zaloom, who, as Beakman, used his unique comical style to teach science to the kids.
Minute Earth: It is a TV program also available on YouTube. As its bio says, Minute Earth covers "Science and stories about our awesome planet!" They create engaging, animated, and explanatory science videos for kids. The channel covers a variety of topics in its unique style.
Be Smart: Be Smart is a YouTube channel created and hosted by Joe Hanson, Ph.D. If your kid is curious about the happenings around them and likes to explore the science behind things, this is the perfect channel. Joe Hanson simplifies complicated theories and answers them in this video.
Conclusion
Kids nowadays spend a lot of time on screen. As a parent, changing kids' habits is hard because even we can't sustain without high-screen time. Office work, Binge-watching, social media, etc., occupy much of our time. Also, the education system is changing. It is more dependent on technology these days. Screens have become part of the education system now. Screen-based now. So why hesitate as a parent?
It is better to utilize this screen time by encouraging your little ones to watch something productive and meaningful. You can have quality time by watching science TV shows for kids. Motivate them by telling the stories of your childhood about your favorite science shows for kids. In this rapidly evolving world, a scientific mind will help them cope with the competition and changes – hence making it essential to ingrain the habit of watching science videos for kids and having conversations around the same.
At Eurokids, we make learning an interactive and engaging activity. We ensure kids understand science concepts via interesting educational science videos for preschoolers. Click here to learn more or to visit a Eurokids center for preschool admission for your child.