Tips for Ensuring the Safety of Kids During Recreational Activities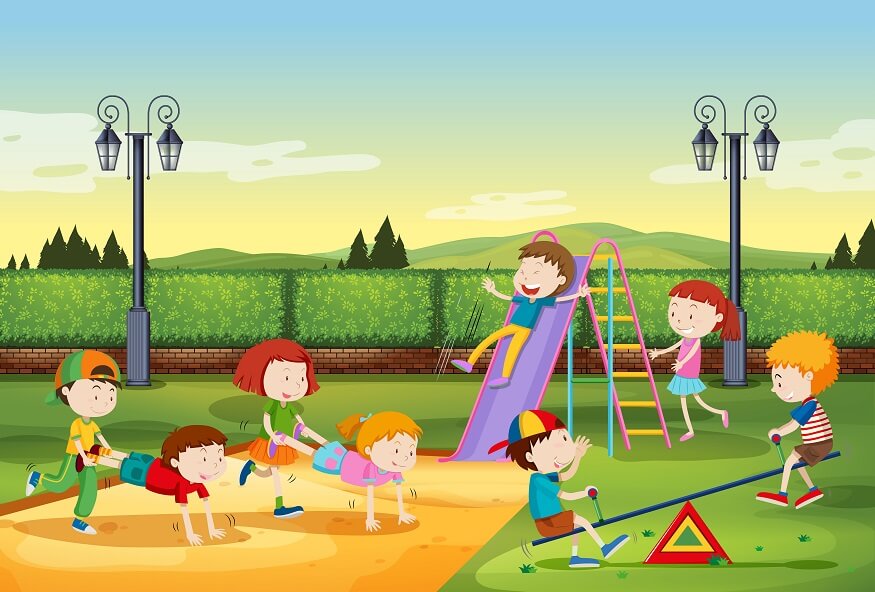 Tips for Ensuring the Safety of Kids During Recreational Activities
Are you planning some recreational activities for kids but worried about the safety rules at the playground? Well, ensuring child safety is of utmost importance for any parent. Recreational activities for kids are engaging and suitable for their physical and emotional well-being. However, prepare your little one with safety rules for kids to avoid any potential risk. Keeping kids safe during recreational activities is a crucial responsibility, but ensuring child safety can be challenging if not planned properly.
Recreational activities for kids can range from running around a playground to riding a bike. In each case, there are child safety areas that must be considered. From proper protective gear to setting boundaries and safety rules at the playground, plan well to ensure your children are safe while they enjoy themselves.
The following tips can help you ensure the child's safety during recreational activities. We'll review essential considerations like proper supervision, equipment maintenance, and setting appropriate boundaries. We'll also discuss how to address physical and mental health concerns related to recreational activities for kids.
Importance of ensuring the safety of kids during recreational activities
It's essential to pay special attention to child safety during recreational activities. Kids are more likely to be injured during skating, skiing, biking, and soccer activities, which require physical exertion. To prevent child safety issues, consideration should be taken while choosing the right equipment and clothing.
Here are a few tips to abide by:
Choose appropriate clothing: Make sure your child wears a helmet when rollerblading or biking and that their clothes fit properly. Always dress your children in weather-appropriate layers.
Choose appropriate equipment based on size: Make sure that all recreational activities for kids involve only age-appropriate toys or sports equipment that is sized appropriately for your child. For instance, if your child is rollerblading, skateboarding, or biking, make sure the board or bike is sized according to their height and weight; likewise, with skis or snowboards.
Supervision is critical: All recreational activities for kids should be done under the supervision of an adult trained in first aid and CPR.
Areas to look after for the safety of kids
It's essential to ensure your safety rules for kids are followed when engaging in recreational activities. Here are some child safety tips that you should keep in mind:
Keep an eye on the environment your kids are playing in. Ensure the area is safe and secure, with no sharp objects or hazardous materials.
Ensure that all the equipment used is in good condition and age-appropriate for your child.
Ensure that any additional protective gear and clothing, such as helmets, pads, or gloves, are correctly fitted and worn.
Ensure that proper instructions regarding safety rules at the playground are communicated to your child and if they engage in activities such as skateboarding and biking so that they use the equipment safely.
Monitor your child at all times while they are engaged in recreational activities. Do not leave them unsupervised, and guide them if needed.
By following these general safety rules for kids, you can help keep them safe while your little ones enjoy recreational activities for kids.
Significant tips to keep children safe during recreational activities
Safety rules at the playground should be a top priority when engaging in any recreational activity for kids. Here are three practical tips to keep in mind when ensuring the safety of your kids:
Training and Supervision
Before allowing your children to engage in a recreational activity, ensure they are adequately trained. According to research, 58% of injuries related to recreational activities for kids occur due to improper care or lack of supervision. Ensure that your children have been adequately trained on how to use the equipment, perform each activity safely, and react quickly and appropriately in an emergency. Once the training has been completed, always provide direct supervision during recreational activities for kids.
Appropriate Clothing and Gear<
When participating in recreational activities, children should always wear appropriate clothing and gear for the activity they are engaging in. Check that their shoes are secure and fit correctly, their helmets meet safety standards, their goggles are securely in place—all of these details will help protect them from unnecessary injuries should an accident occur.
Safety Drills
Conducting regular safety drills with your children will help them understand what to do if an accident does occur or if there is a sudden change in weather conditions. Have them practice using the appropriate signs for distress and evacuation procedures, so they'll know exactly what to do if a situation arises. Finally, their safety drills must lead to a clear plan for getting your child out of harm's way as quickly as possible.
Emergency Contacts
Ensure that your children know who to contact in case of an emergency. Please provide them with the contact details of a reliable adult who can be on-site or easily reached during a medical emergency. Additionally, have them carry a cell phone with them at all times. That way, they can contact you or the appropriate authorities if they find themselves in a dangerous situation.
Overall, there are many measures you can take to ensure child safety while they engage in recreational activities. From offering training and supervision to providing appropriate clothing and gear, teaching safety drills, and ensuring they know who to contact in an emergency, you can ensure your kids remain safe so they can enjoy the activities they love.
Conclusion
Parents need to take proactive steps to reduce risks and prevent injury when it comes to recreational activities for kids. It's essential to choose activities appropriate for the child's age and skill level and to have the necessary safety gear. Furthermore, parents should provide adequate supervision and instruction for safety rules at the playground and ensure that kids get enough rest, nutrition, and hydration. By taking these precautions, parents can ensure that kids can maximize recreational activities' fun and health benefits while minimizing their risk of injury or harm.
At Eurokids, we make sure that your child gets complete exposure to indoor as well as outdoor games while keeping the child's safety as the priority. Our well-trained teachers ensure that your child gets comprehensive care and supervision while they indulge in recreational activities for kids. Contact us today or visit the nearest Eurokids center to learn more about our programs and preschool admissions.