The Mickey Mouse Short Story for Kids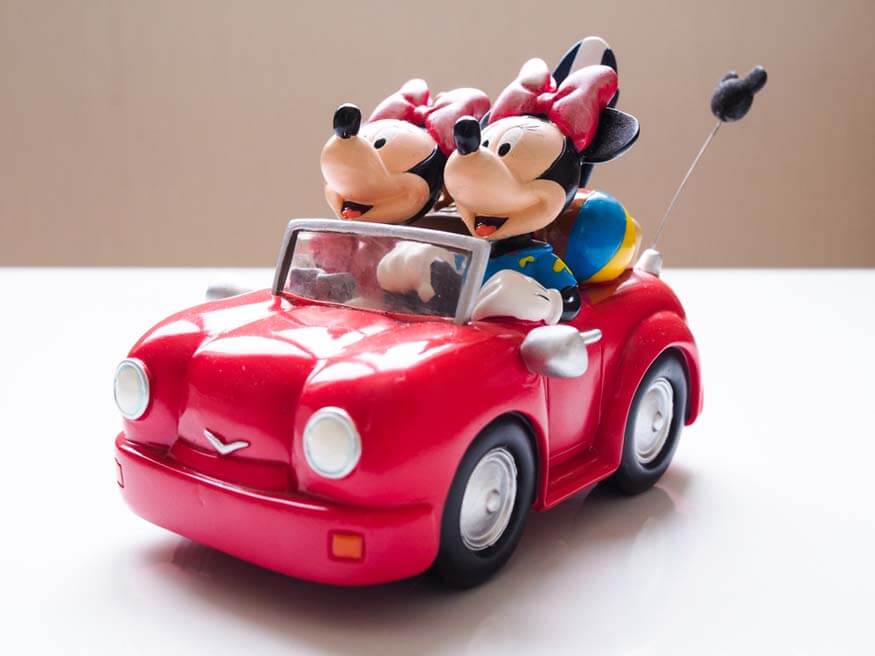 Introduction
Mickey Mouse, Minnie Mouse and their friends, namely, Goofy, Donald Duck, and Daisy are household names and have fans from all ages across the globe. Mickey and Minnie Mouse stories are typically a great choice to put your kids to sleep. Today we will explore a fun and exciting Mickey Mouse bedtime story from Mickey's adventures with his friends. Bedtime stories help children fall asleep faster, stimulate their brain, and enhance their communication skills among other benefits.

Today we will read about Disney's Mickey Mouse Clubhouse story "Look Before You Leap" by Sheila Sweeny Higginson. The book is illustrated by the Disney Storybook Artists and designed by Elizabeth Andaluz. Let's dive right into this Mickey Mouse short story.
Look Before You Leap
This Mickey Mouse funny story begins with Mickey Mouse and Goofy playing a game of chess. Right when Mickey was about to make his move, something jumped in from the window and landed right in the middle of the chessboard. Both Mickey and Goofy hadn't seen what had jumped in, so Mickey asked Goofy "what was that?". After looking at it carefully, they saw something green on the chessboard with a pair of eyes looking back at them. It said "ribbit, ribbit" and had webbed green feet. It was a frog!
The frog started jumping around the room and Goofy tried to catch it. It jumped out of Goofy's hand and landed on the silly switch. The silly switch is a device that makes everyone and even the house act funny when turned on. Suddenly, because of the silly switch, the room began to spin around. Mickey tried to grab the frog but it jumped again right into the kitchen sink. The sink was full of water and flowing onto the floor. Mickey said to the frog, "you really should look before you leap".
The Frog Lands on the Sandwich
The water from the sink was overflowing on the floor and Goofy asked Mickey what he would do about it. Mickey asked Toodles, the supercomputer for help and asked for some Mouseketools. Toodles tells Mickey that a mop was the right tool and Mickey starts cleaning up. After looking at Mickey's hard work, Goofy became hungry and made himself a sandwich. When Goofy wasn't looking, the frog jumped and landed in between Goofy's sandwich. Just when Goofy was going to take a bite, Mickey shouted "stop". Goofy tells the frog, "you really should look before you leap", and to himself "and I should look before I bite".
Goofy carried the frog outside and Mickey told him to hold the frog tightly as it is slippery. Goofy told Mickey he had the frog held carefully but again, suddenly, the frog jumped and crashed on Daisy's painting. It made a mess of her painting and her clothes and she told the frog, "you should look before you leap". Mickey asked the frog to slow down but he rushed off towards Mickey's bicycle. By holding on to the handlebars the frog rode the bicycle directly towards a cliff. "Oh no", shouted Goofy and Mickey yelled for Toodles again. "We need you", he said.
Toodles Tells Mickey to Use a Lasso
Toodles tells Mickey that lasso is the right tool. Mickey and Goofy carefully bring back the bicycle with the help of a lasso. Mickey then tells Goofy that they should look for a nice, safe pond for their friend, the frog, so he can jump around without causing any trouble. This made the frog very happy and he started jumping up and down.
The frog then hopped away into town as Mickey and Goofy followed. The frog stopped in front of a pizzeria and Goofy and Mickey came up behind him slowly. Mickey told Goofy that they should catch the frog before he jumps again. But, it was too late. Just as Mickey was about to catch him, the frog jumped again and landed in a pizza pie and made all the tomato sauce drip out. The man behind the counter at the pizzeria told the frog, "you should look before you leap". The frog licked off the tomato sauce from its body and hopped off again towards where Minnie and Pluto were.
The Frog Jumps Into a Fish Bowl
Mickey told Goofy that maybe Minnie and Pluto could help them catch their frog friend. But, before anyone could do anything, the frog jumped into the goldfish bowl that Minnie was holding. The splash caused the goldfish to fly out of the bowl and Minnie quickly picked it up and put it back in the bowl. Goofy said that perhaps they wouldn't be able to find a pond for the frog and that they might need help again. Mickey asked Toodles what they should use next. Toodles says that a net is the right tool for the task.
Finally, they were able to get the frog into the net but both Mickey and Goofy noticed that the frog had become sad. But almost instantly Mickey and the frog saw something in front of them that made them smile. All the friends walked quickly towards the fountain down the street and Mickey carefully placed the net on the ground. The frog needed no help and leaped out on his own directly into the fountain. In the fountain, he found another frog friend. "Ribbit ribbit" he said, and "ribbit ribbit" she said. Mickey said that maybe they didn't find their frog friend a pond but they did find a place for him to splash around. Minnie added they found the frog a friend, too, and they look very happy to see each other.
Later, when they all came back home, Donald, Minnie and Daisy made dinner while Mickey and Goofy went back to their game of chess. Mickey asked Goofy to hurry up as he hasn't made a move in a long time and Goofy replied, "I know, I know, I just want to make sure I look carefully before I leap!"
Moral of the story: Mickey Mouse's adventures with his friends always come with a moral or a lesson attached with it. It helps little children make smarter, wiser choices and better decisions. The moral of this story is before we do something that looks exciting or we are very excited to do something, we must stop and consider how safe it is. "Look before you leap" means to be careful before doing anything risky.
Every child can be a fantastic storyteller and also a story weaver, all they need is a slight, helpful nudge in the right direction. At EuroKids, we encourage storytelling and help nourish young minds and shape them into active readers and communicators. As India's leading pre-school network, we're present in over 350 cities and we've nurtured over 7,00,000 children. Learn more about what we do and how we do it to see if we are a good fit for your child's emotional, intellectual, and physical needs.