The Essence of Parent Engagement in the New Age Education System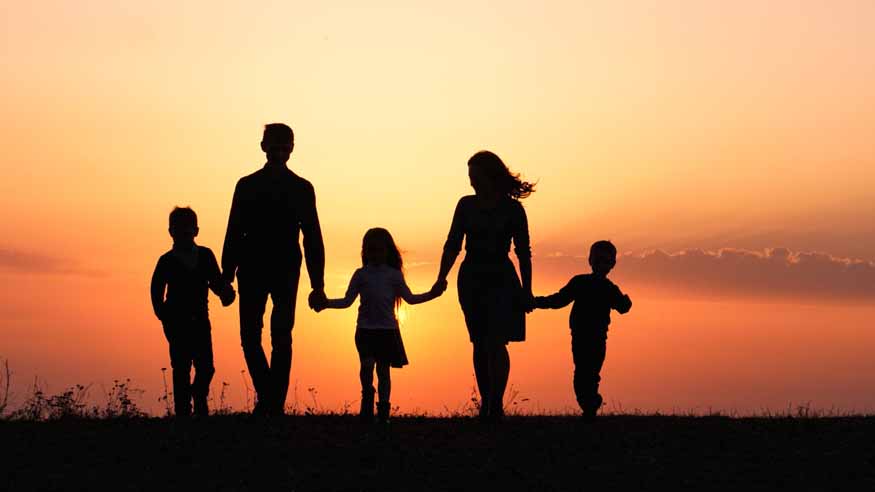 Parent Engagement in New Age Education
Never has the role of parent engagement in early childhood education been more important than it is now. Active parent involvement in schools has a great impact as in the new age education system, parents and teachers have to work as a team in partnership with one another for the betterment of the child. The importance of parents in life has extended to a large extent in the field of education with their complete engagement at every step. Schools have also geared up to be inclusive of parents' role in child education and are actively working towards strengthening this relationship.
Benefits Of Parent Engagement
With parent involvement in schools, the child is benefitted and also helps in imparting holistic education which is the mission of all new age schools. The school needs to work in collaboration with the parents and are mutually dependent on each other for the child's benefit. The major aspects that are strengthened when parents are holistically engaged in the education process are given below.
Effective Communication

This kind of communication between teachers and parents is always better for the child. It improves the relationship between parents and teachers and also encourages better communication from the child. It's important that parents keep consistent and productive communication with teachers and actively participate in school programmes for their child's benefit. Schools should schedule regular activities, PTMs, competitions and assemblies where parents can form a first hand opinion about their child's education.

Improves Cognition

Parents are not treated as customers of the school any more and are instead treated as partners in the new age education system. The importance of parents in life cannot be denied and this partnership results in a considerable improvement in the cognitive behaviour of the child. Children are more receptive when they see their parents share responsibility and contribute to the school curriculum. Studies show that parental involvement in child education determines a child's academic outcomes. It impacts their attitude towards learning and develops positive and serious behaviour. They are more punctual and consistent in their performance.

Quality of Education

Every parent has certain expectations from the school for shaping their child and by including the talent pool of the parent community for regular workshops and seminars, this can be achieved. This allows parents and the school to come together for a better, experiential and more practical learning experience for children which improves the quality of education.

Nurturing Environment

When there is equal participation of parents and the school faculty, it not only has a profound effect on academics, it also boosts social skills, self-esteem and better adaptation to the school environment. Parents are no longer kept in the dark about the happenings in their child's school and this increases confidence in the child to share various aspects of his school life.

Clearing Misconceptions

A parent has the right to know whether the education their child is receiving is worth the money they are paying. Some parents may have a misconception or opinion that the school is asking for unnecessary money. When parents are involved in activities of the children by inviting them for seminars, workshops and annual days, this doubt can be cleared and develop an appreciation for the school.

Building Trust

Parents are often worried about the wellbeing of their child when they join school. With more participation in everyday activities like dropping their child to the classroom and having a one-to-one chat with the teacher creates trust which has long-lasting effects.

Forming a Cultural Identity

A school is known more for its belief system than its name as that decides the culture and decorum of the faculty and students. Parents who are engaged with the school, know how the teachers talk to the children and the efforts they make to discipline the students. Parents can have a say in the education process only when they interact with the school.

Benchmark to a Better Future

Parents and teachers as partners not only helps the child but also the performance of the school to work towards the betterment of the students. Parents can give valuable suggestions which can help the school improve.
Role Of Technology in Engaging Parents
A parent's role in child education is extremely influential as they are the first teacher of the child before they start formal education. This makes parents' engagement necessary and has a very positive impact on the child. Technology has made its way into classrooms for both learning and teaching and is also an effective way to communicate with parents. Technology keeps parents informed about their child's grades, events and assignments and keeps them engaged in their child's learning journey.
Classroom Communication Toolbox

To keep parents informed about all the little things concerning their child or about other things that would help the parent or the child, it's vital to expand the toolbox with the latest apps and newsletter. These tools give parents ideas and tips about activities they can do at home to give their child a good learning experience.

Include Parents Through Video Conferencing

Engaging parents by including them through video conferencing for a few of the classroom activities is a great idea. Skype, Google Hangout and FaceTime allow parents to be a part of class activities even if they are far away. This is especially helpful for working parents, parents who are travelling or otherwise find it hard to come to the school.

Include Social Media

All parents, teachers and students have a social media presence which can be used for engagement in classroom activities. Communication becomes simpler with Facebook groups, digital newsletters and email chains and they can offer help and advice at a time convenient for them.

Access Information With the Cloud

Digital portfolios are ideal for teachers and students to store work in the cloud. Digital portfolios help students to access all of their pre-college work, resumes, scholarship applications and essays for college and access it at any place or time. Younger parents who are used to technology will expect schools to use technology to communicate with them and their children.
A parent's role in child education has acquired a whole new meaning. Parental engagement in the new age education system is vital for its success by improving student achievement and building a cohesive bond between parents and the school. A combination of home and school environment enhances a child's academic skill and social behaviour. Positive parental engagement encourages the child to strive for success and boosts their self-esteem. Of course, over involvement of parents could also have an adverse impact on the child's development and a balance needs to be maintained. If you are looking for more information on parental engagement in the new age education system, do contact the EuroKids website.