Seven Compelling Picture Books to Evoke a Sense of Love in Your Child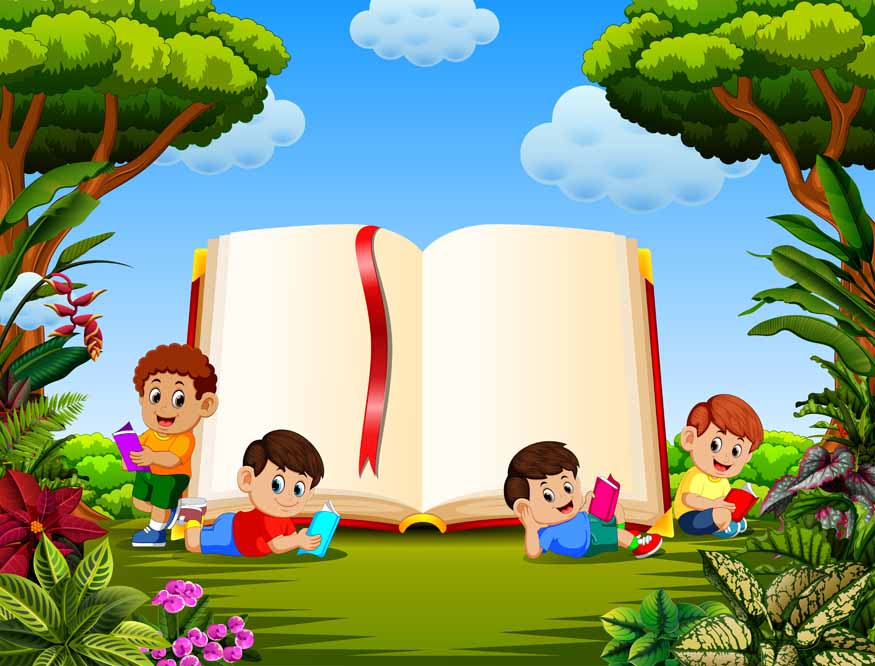 Captivating Picture Books for Children: Inspire Love and Imagination
Books are magic and when you give your child a book to open for the very first time, you are opening a whole world of magic for them. Children's books bring joy and information as well as empathy. They allow a child's imagination and creativity to blossom as they read about the lives of people and things different from what they are and make learning an adventure.
Story time builds a deep bond with your child and builds social, emotional and mental awareness even if it's just books with pictures for toddlers. A single book can introduce the concepts of vocabulary, colour, shape, colour and moral values and the best way to start a love for reading for a lifetime.
Hug
Hug by Jez Alborough is a poignant baby picture book with just three words and a great favourite among small children till the age of 5 years. The sweet illustrations carry the powerful and touching story straight to your heart. This picture story book is about a baby chimpanzee named Bobo who gets separated from his mother. Bobo sees some animals hugging and wants a hug, too. He keeps repeating the word 'hug' but no one seems to understand. The elephants help the little chimp find all sorts of animal hugs but he's not happy till he finds his mother and she hugs him. This baby picture book tells a story through a series of expressive pictures rather than words. The distress of the chimp is palpable as he tries to communicate by repeating the word 'hug' as is the happiness of the animals from their shared affection.
Guess How Much I Love You
Guess How Much I Love You is a timeless children's picture book written by Sam McBratney and is an adorable account of a conversation between Little Nutbrown Hare and Big Nutbrown Hare about how much they love each other and about the strong bond of love between a parent and child.. It is beautifully illustrated by Anita Jeram in soothing watercolours and has made its way into the hearts of children and adults alike. It is the perfect book for babies and children up to the age of 5 and teaches them how to express love and why it's so important to tell people that you love them.
I Love You to the Moon and Back
I Love You to the Moon and Back by Amelia Hepwort features a parent and cub bear duo who have a day of adventures and is a happy celebration of love between them which comes through beautifully because of amazing illustrations by Tim Warnes. It's a very simple story combined with flowing rhymes and is highly recommended for babies and children to the age of 5 years. This book has a 'To' and 'From' personalisation page making it an ideal gift. The two bears splash in the water together, climb mountains, play with friends and admire the shimmering sky. Every day, the bears show new ways to share their love by touching noses, chasing each other, hugging and snuggling and their love grows till the moon and back.
Sit. Stay. Love. Life Lessons from a Doggie
Written by Chalaine Kilduff and illustrated by Sally Brodermann, this delightful book develops confidence and good character in your child through simple lessons taught by a dog. The cute pictures and rhymes of this book teach valuable lessons that children can use all their lives. This book teaches that it doesn't matter how different we are, what matters most is what is common between us. The main character of this book is a lovable dog as a friend and guide which children between the age of 3 and 8 years find very easy to relate to. With advice and kind words on each page, your child will want to read this book over and over again.
The Wonderful Things You Will Be
The Wonderful Things You Will Be written by Emily Winfield Martin is a soothing and charming book. Both the poetry and the illustrations will make your child want to read it again and again. This is one of those picture story books that is written directly to the child and is ideal for children between the ages of 2 to 7 years. It encourages the reader to be whoever they want to become and the story will help your child dream of making their mark in the world knowing that as a parent you will always be cheering them on. This book celebrates the dreams and unconditional love that parents have for their children and all the loving things that parents think of when they look at their children. The beautiful and often humorous illustrations, and a gatefold with kids in costumes all add to the charm of this book and make adults read it to children over and over again.
Love Monster
Love Monster by Rachel Bright is one of the best picture books for children above the age of 3 years. Love Monster is a warm and witty book about how love finds you when you least expect it. The only monster in Cutesville is a slightly hairy, googly-eyed, charming monster who is desperately trying to fit in with the cuddly and fluffy residents of Cutesville but finds it very difficult. So, instead of hanging around and feeling sorry for himself, he sets out into the big, wide world to find someone who will love him just the way he is. His journey is not easy as he looks high and low and then finds love where he least expects it. This picture story book delves into themes of love and individuality which are important for fostering emotional skills.
Wherever you Are, My Love Will Find You
Nancy Tillman Wherever You Are, My Love Will Find You can be a real tear jerker but is one of the most favourite books with pictures for toddlers. The classical illustrations have a whimsical quality and each page includes a child playing with an animal followed by a trail of magical light which symbolises the love that follows everywhere. Recommended for children between the age of 3 to 9 years, it gives children a sense of confidence that no matter where they find themselves, your love will always find them. Love is the most precious gift we can ever give our children which they carry with them every single day. It has been often said that loving a child is like having your heart walk outside your body and this book embodies just that.
Your child will relate to characters in the books and take them on a journey where they start living the life of the characters. Reading books together is a powerful way to strengthen your relationship with your child. When you spend time reading with your child, you are letting them know how loved and precious they are to you and you will instil a deep love for reading in them. If you are looking for more information on children's picture books to evoke love, do visit the EuroKids website.