Places to visit in Chikmagalur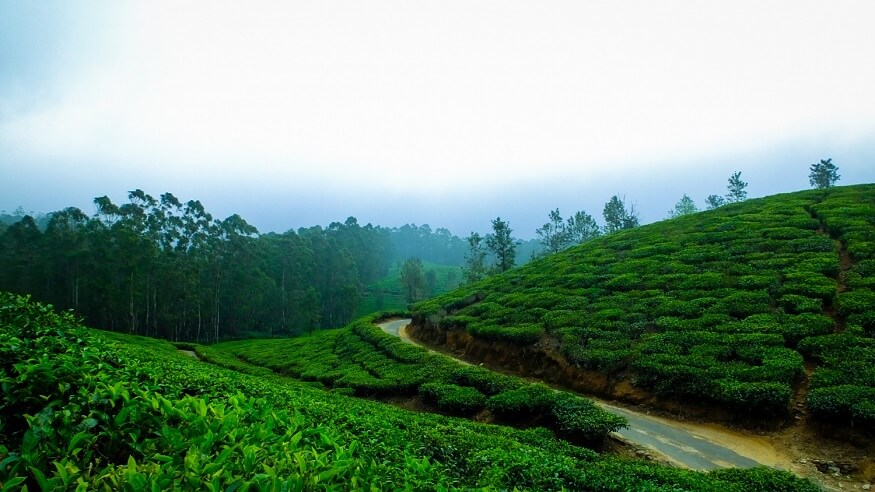 The charm of a holiday in a quaint Hill Station is unparalleled.
Escaping into the tranquillity of a town nestled in the hills, is clearly the best antidote to that Big-City hustle and bustle.
This is exactly what Chikmagalur offers the discerning traveller. Securely tucked into the sprawling Western Ghats, it's a slice of Heaven, for those seeking rejuvenation from the trappings of an Urban existence.
In this article, we have curated for you a list of the best places to visit in Chikmagalur for the family. Indeed, a trip to Chikmagalur is not merely warranted for the solo traveller! When travelling with kids, you want to keep it high at the top of potential holiday places.
Without wasting any time, let's kickstart our virtual travel, to the quaint city of Chikmagalur!
Top 10 Places to visit in Chikmagalur
No need to run a Google Search, for the top places to visit in Chikmagalur. We have them covered here, in our list of the Best Tourist Places to visit in Chikmagalur.
#1. Mullayanagiri
Looking for a Bird's Eye View of Chikmagalur? Make your way to Mullayanagiri, Karnataka's highest peak!
Highlights: If you or any of your family members are adventure seekers, this makes for the perfect destination! Here you can actively participate in all things adventurous. In fun activities like Trekking and even Camping!
Don't miss: The Tapasvi Mullappa Swamy Temple and Sunset Point.
Time needed: 3 hrs
#2. Hirekolale Lake
If you're looking to escape into tranquillity, this one's the perfect spot to visit!
Highlights: This beautiful man made lake only 10 km from Chikmagalur, is one of the best places to visit in Chikmagalur. Surrounded by majestic mountains, it has an aura of serenity that makes one want to bask endlessly in its environs.
Don't miss: The grand views of the landscape at sunset.
Time needed: 1-2 hours
#3. Z Point
The mysterious name of this popular tourist attraction, provokes a sense of Curiosity!
Highlights: If you're looking for a cool Vantage Point where you can get a beautiful glimpse of the landscape, you don't want to miss this one.
Note: You have to trudge upwards for close to an hour to get there, so it's not for those not inclined towards intense physical activity.
Don't miss: Taking some cool clicks on a phone or camera, to document the fact that you were here!
Time needed: 2-3 hours
#4. Bhadra Wildlife Sanctuary
Tell your children you are taking them to a zoo, and see how they jump! Certainly, one of the top places to visit in Chikmagalur when travelling with the family.
Highlights: This sprawling sanctuary covers a massive area of over 490 square kilometres! What's more, it is surrounded by the Western Ghats on all sides. This only adds to the stunning beauty of the place.
Don't miss: The tigers and leopards that can be spotted here, as well as the numerous birds, of which there are over 250 species!
Time needed: 2-3 hours
#5. Hebbe Falls
There's nothing quite soothing as witnessing the cascading waters of a majestic waterfall!
Highlights: Did you know that this waterfall is actually rumoured to have Medicinal properties? Immerse yourself in the grand beauty of this serene location, that is bang in the middle of some pretty dense forests.
Don't miss: The Flora and Fauna on the way to get there, as well as the Coffee Estates for all you lovers of Java! Oh, to do this you will need to trek to the falls!
Time needed: 2-3 hours
#6. Hornadu Annapoorneshwari Temple
A visit to any place in the world is incomplete, without a trip to one of its holy places! Like this temple, one of the top tourist places to visit in Chikmagalur, that is dedicated to Annapoorani, the Goddess of Food.
Highlights: After you and your family have paid your respects to the Goddess, you can sit back and bask in the peaceful, relaxing atmosphere.
Don't miss: Taking a few moments to Meditate!
Time Needed: 1 hour
#7. Ballalarayana Durga Fort Trek
This one's for all the Thrill seekers out there!
Highlights: Although the fort is pretty dilapidated, it serves as a glorious reminder of the beautiful past for all the travellers who make the trek up to it.
Note: The trek is not an easy one, and takes about an hour and a half.
Don't miss: Camping with a picnic basket, and watching the sunset.
Time Needed: 4-5 hours
#8. Baba Budanigiri
This glorious mountain that is part of the Baba Budan range, is well-known for its shrine to the Sufi Saint popularly known as Baba Budan.
Highlights: Apart from all the wonderful hiking and trekking that you can get a taste of here, this place is known for its unique Forest Range.
Don't miss: Hiking through the forest, to pay a visit to the shrine of Deviramma Betta.
Time needed: 5 to 6 hours
#9. Kemmangundi
What's the next best thing to a Hill Station? 'Another' hill station, right next to it!
Highlights: This hill station that is close to Chikmagalur, is well known for its ornamental gardens and enchanting views of picturesque landscapes.
Don't miss: A visit to the Raj Bhavan Guest House, where you will find a children's park. Witnessing the sunsets and sunrises here, makes for a truly enthralling experience.
Time needed: 5 hours
#10. Kudremukh
Since Chikmagalur is primarily for nature enthusiasts, this one simply has to make it, to Chikmagalur's top 10 places to visit.
Highlights: When one speaks of Kudremukh, they usually talk of breath-taking mountains and verdant landscapes.
Don't miss: Taking your better half on this trek, since it's one of Chikmagalur's most Romantic places!
At EuroKids we are all for promoting Tourism in India. When we have such lovely places in our own backyard, where is the need to venture to foreign shores for our annual holidays? Like Chikmagalur, where the weather is great pretty much all year round, making it even more ideal for that next family vacation.