Onam Activities for Preschoolers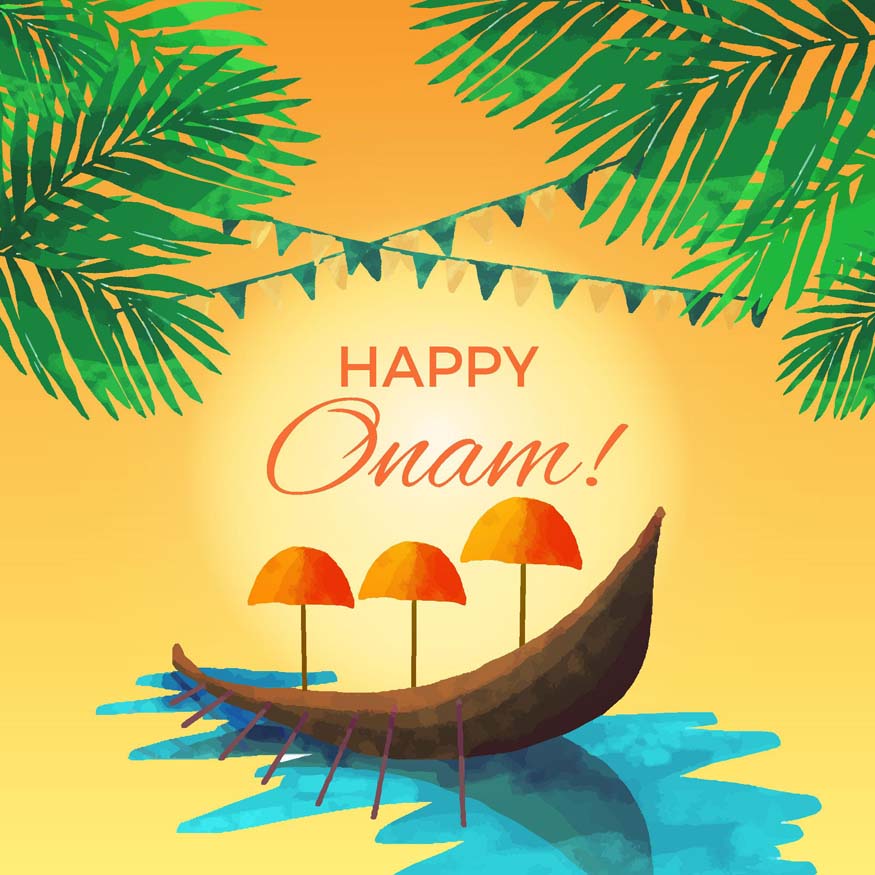 Celebrating Onam: Activities for Preschoolers & Tradition
A festival is a time for merriment. A time of exalted celebrations, to be enjoyed by people young and old.
In India, we have a plethora of festivals. Grand occasions that are celebrated by one and all, regardless of their caste or creed.
Onam is one such festival that is primarily celebrated by Malayalis. They celebrate this festival as a means of welcoming their king Mahabali. It is believed that he makes an annual visit to the state of Kerala, during the Onam period. Onam is also regarded as the major Harvest Festival, and the celebrations last for 10 days.
In case you're wondering, 'When is Onam?', here's what you need to know about the upcoming Onam festival.
Onam 2023: The Dates
When is Onam this year? It's on Tuesday, the 29th of August, 2023. Technically, the First Onam is Monday, the 28th of August.
The third and fourth Onam fall on Wednesday, 30th August and Thursday, 31st August, respectively.
Onam Activities for Preschoolers
The best part about Onam, undoubtedly, is to see people come together and children being part of the celebrations.
Here is a look at the best Onam Celebration Activities that will enhance that spirit of celebration on the momentous occasion of Onam.
Making a Flower Rangoli (Athapookalam)
When looking for Onam Activities for Preschoolers, why not start with the oldest one?
The use of both flowers and flower petals is required to make an Athapookalam. Keralites usually start by making a Flower Rangoli with a single ring, on the very first day of the festival.
To do: You can assign your children the task of choosing different flowers, and even separating the petals from the flower buds. Further, you can involve them by soliciting their help in making that flower rangoli.
Watching The Boat Racing
This one's for all those folks who can make it to Kerala in Onam Season.
To Do: The truly best thing about Onam, is the fun celebrations that take place this season. Right at the top of the list, is Boat Racing. Preschoolers will certainly delight in watching the Boat Race at Onam time!
Decorating Elephants
Did you know that elephants are decorated in Kerala? During the festival of Onam, these beautiful creatures are decorated with Nettipattam. In case you're wondering what that is, it is a gold-plated ornament that is worn on the forehead.
To do: Take an elephant toy or showpiece, and let your child decorate it to the best of their abilities. Alternatively, you could get them to draw and decorate an elephant sketch, using different colors and beads. This activity is sure to create memories that will last them a lifetime!
Reading a Book
Reading books is a great way to know about all cultures and festivals, Onam included. There are several books that will help children get into the festive mood of Onam.
To Do: We recommend you to pick up 'Celebrate Onam with Me! (From The Toddler Diaries)' by Shoumi Sen. Children will delight in traveling to God's Own Country with the young protagonist Riya, and learning how and why we celebrate Onam. Packed with things like enchanting Snake Boat Races, reading this book is a sure shot means to making the festival of Onam come alive for kids.
Enjoying Onam Sadhya: A Cherished meal from Kerala
There is no festival in India that is complete without its special food. For the Malayali people, Onam Sadhya is a meal that holds a special significance. Onam celebration activities are simply incomplete, without having your kids partake of this sumptuous festive fare.
To Do: Get your children to enjoy the traditional Onam feast, the traditional way! To start with, they need to be seated on mats with their legs crossed. They must then eat with their right hands, without the use of cutlery. The 24 to 28 dishes that this meal comprises, will have them smacking their lips in satisfaction!
DIY Tiger Mask (Pulikali Mask)
The tiger holds a place of great significance in the celebrations of Onam. This Onam, why don't you get your child involved in creating their own Tiger Mask?
What you need:
Paper paint
Glue
Rubber Band
Water Colors
Craft Knife
Scissors
To Do:
Paint the paper plate in orange, and let it dry completely. Then, draw a rough outline of the eyes, nose and mouth.


Use black paint to highlight the eyes and nose, and white paint for the space inside the eyes. Use red paint for the tongue.


Draw the tiger ears on another plate and cut them out. Then, paste them onto the tiger's face.


Use white paint to draw white stripes on the face. When the paint is dry, cut out the inside portion of the eyes using the craft knife.


Make a small hole on both sides of the face. Finally, tie a rubber band through the holes.


Your tiger is ready to roar!
Simple Onam Pookalam Designs
Here are some simple Onam Pookalam designs, that are sure to take that Onam festive feeling, several notches higher.
Circular Design. Arrange the flowers in concentric circles, beginning with the ones that are smallest in the center.


Leaves Design. Who said Pookalams must only be created with flowers? Toss some green color into that Pookalam Design by adding leaves, either cut up or left in their whole.


Om Design. While the instructions to create this design are a tad difficult, it's certainly worth the effort to follow them and create that spectacular Om design.


The Vallam Kalli, or Boat Race design. Can't take your preschooler to Kerala to watch the boat race? No problem. Let them help you in creating a Pookalam based on the Vallam Kalli, or Boat Race.
You don't have to be a Malayali to celebrate Onam! At EuroKids we believe that when children celebrate different festivals, they connect with kids from different backgrounds, and learn the importance of friendship and togetherness. Festivals are special days indeed, to celebrate tradition and heritage with happiness and harmony.