National Parks in India that are Best Visited with Kids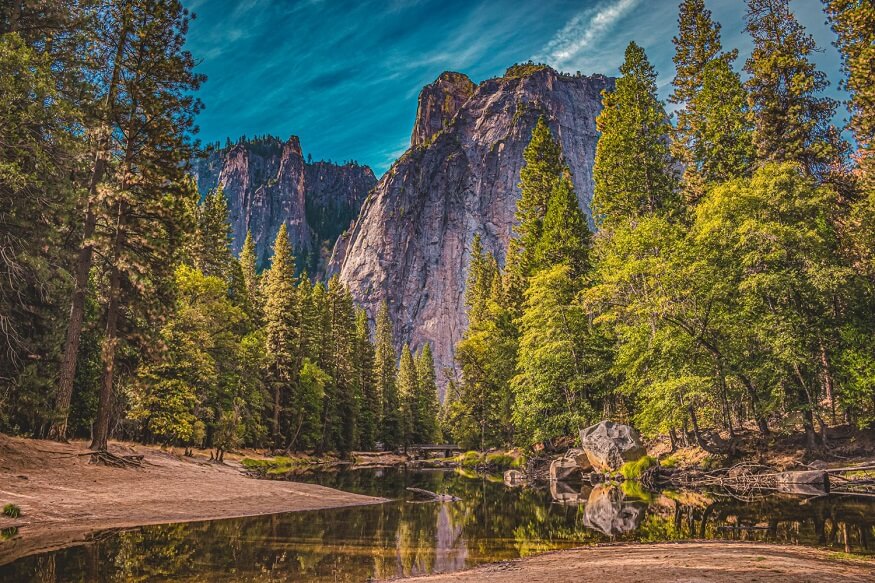 Explore the Best National Parks in India for Family Adventures
India has the distinction of having more than 100 national parks and approximately 553 wildlife sanctuaries, which is an amazing number for any country. These include many tiger reserves which are a treat for wildlife enthusiasts and photographers. These national parks boast of a spectacular range of diversity ranging from natural beauty to wildlife, mountains to mangrove forests. There is a lot one can see and do in the national parks of India and one is actually spoilt for choice. We have curated a list of national parks of India but we have to admit that this is just the tip of the iceberg.
Periyar National Park
This is a renowned national park in South India and is located in Thekkady, Kerala and borders Tamil Nadu. It is a protected tiger and elephant reserve with lush greenery that is a treat to the eyes. It abounds in animals like elephants, tigers, bison, wild boars, sambar and birds.
The Periyar Lake is an artificial lake in the middle of the park with tree stumps standing out. There are boat cruises and you can see many animals and birds. Adventure and wildlife lovers can go for bamboo rafting, Jeep safaris or guided treks. There is also a night safari where you can go on a 3 hour trek through the wild. What is interesting is that most of the armed guards and guides who accompany you were poachers earlier who have been reformed.
Jim Corbett National Park
Jim Corbett National Park has the distinction of being both the very first national park in India and the oldest in Asia. Nestled between the Himalayas and Shivalik mountains in Uttarakhand, its rich wildlife is sure to impress. It has about 250 tigers, 600 elephants as well as golden jackals, several species of deer, Himalayan black bears and leopards. It is divided into 5 different safari zones of which Dhikala is the most popular and you can take a Jeep safari, Canter safari or an elephant safari into the forest.
The Sitabani Buffer Zone just outside the national park is also popular for its lush forests, ancient temples and lakes and streams. There are numerous adventure activities such as mountain biking, trekking, bird-watching, nature walks, river rafting and fishing.
Sundarbans National Park
Spread across India and Bangladesh, the Sundarbans has a very unique ecosystem. It's a UNESCO World Heritage site and has rich biodiversity. It is home to an array of animals, reptiles, birds and marine life with Royal Bengal tigers, leopards, Asian elephants, dolphins and Olive Ridley turtles heading the list. Spread over 2,585 square kilometres, it's the largest tiger reserve in India and is full of waterways, shifting islands and wetlands. The largest mangrove forest in the world can be found here.
The tiger safari is done by boat with open decks instead of a jeep. They stop at watchtowers where visitors can get down to see the forest and enjoy the unique landscape.
Kaziranga National Park
A UNESCO World Heritage Site, it is situated in Assam and is spread over the districts of Golaghat and Nagaon. Two-thirds of the world's population of the endangered one-horned rhinoceros is found in this national park thanks to its conservation efforts. It also has the highest density of tigers in the world, a large number of elephants, Asiatic water buffaloes, Swamp deer and a variety of birds.
Jeep and elephant safaris are provided by the park authorities through 4 zones — Eastern Zone, Western Zone, Central Zone and Burapahar. Elephant safaris are available only in the Western and Central Zone and boat rides are available in the Eastern Zone. It's best to visit between November to May as the park remains closed from June to October due to floods.
Ranthambore National Park
Ranthambore National Park in Jaipur is a haven for photographers and wildlife lovers and is a popular destination to see tigers and for birdwatching and wildlife safaris. Other animals you can see are the sambar and chital deer, langurs, and marsh crocodiles.
It offers 6 seater jeeps and 20 seater Canter safaris in 10 zones. It also has bird safaris as the lakes in the region attract more than 300 species of birds like cormorants, waterfowls, sandpipers, bronzed-winged jacanas and great-horned owls to name a few. The park doesn't open for 3 months from 1 July to 30 September due to the monsoon. Zones 1 to 6 offer the best chance of spotting a tiger.
Sariska National Park
Snuggled between the Aravali hills, Sariska National Park is located in Alwar, Rajasthan and comprises grasslands, dry deciduous forests and cliffs. It boasts of the largest population of peafowl and 220 species of beautiful birds which include crested serpent eagles, treepie, golden-backed woodpeckers, grey partridge, harbour quails and sand grouse. It also has a sizable number of tigers, jackals, sambar, deer, hyenas, blue bull, four-horned antelope, wild boars, leopards and macaque.
The park offers Jeep and Canter safaris and you are also allowed to take your car inside for a nominal charge. Apart from nature and wildlife, the park also has mediaeval ruins like the Neelkanth temple built in the 6th century, the Kankwari fort of the 17th century, ancient Shyamsa caves, Jain temple, Sariska Palace and Pandupol Hanuman temple. October to March are the best months to visit.
Kanha National Park
It is the perfect nature getaway in Madhya Pradesh for the whole family with its stunning beauty. It is the oldest and biggest national park in India and is famous for its tiger sightings and other amazing animals like the Barasingha, wild dogs, jackals, wild chickens and the wild gaur.
A guided safari tour is the only way you can enter the park. It is open from October to the end of June and closed during the monsoon.
Bandipur National Park
Bandipur National Park in Karnataka is a tiger reserve with the second largest population of tigers in the country. Apart from tigers, you can see wild elephants, deer, bison, monkeys, jackals and even pythons. Birds like ospreys, eagles, peacocks, hawks and kingfishers can be seen amidst the teak, clumping bamboo and sandalwood trees.
Gir National Park
Welcome to the 1412 square kilometre land of the lions in Gujarat. An early morning safari into the thick forest is a thrilling experience if you suddenly come across a lion in its tawny splendour. Gir boasts of about 40 species of mammals and 300 species of birds. You can see different species of deer, jackals, gazelles, antelopes and langurs. The indigenous Maldhari and Siddhi tribes live outside the sanctuary and you can visit their villages and temples and see their dances.The park remains closed due to heavy rain from June to October.

The list of national parks in India is vast and we have just covered a few of the best ones for you. Visit EuroKids for more such exciting blogs!