Krishna Janmashtami Activities for Preschool Students: Nurturing Creativity and Cultural Awareness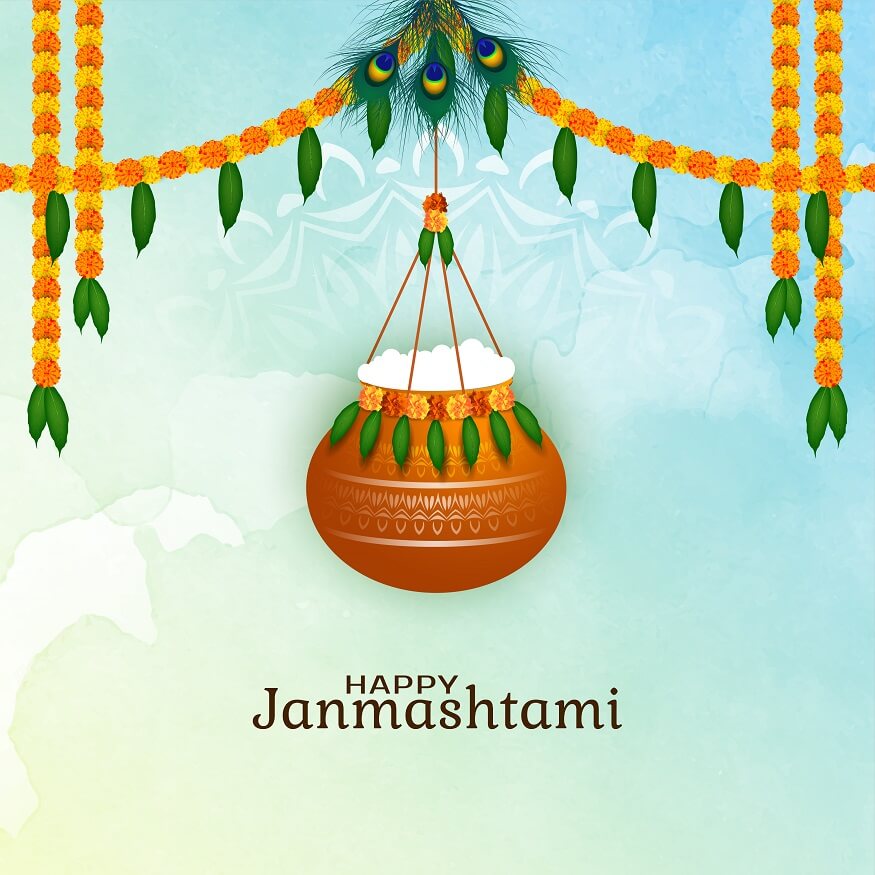 Krishna Janmashtami Crafts & Activities for Preschoolers
An excellent chance to involve preschool pupils in activities that promote creativity and cultural awareness is provided by Krishna Janmashtami, a colourful Hindu holiday that honours the birth of Lord Krishna. In this post, a variety of fascinating crafts, design ideas, and craft projects geared toward toddlers are covered. By including these activities, parents, teachers, and other adults may create a rich learning environment that will inspire children to joyfully and deeply understand the significance of the festival.
Crafting Delightful Creations
Flute Fun:
By helping them as they make their very own flutes with inspiration from Lord Krishna, young minds can be encouraged to be creative. Children may customise their flutes using readily available items like cardboard tubes, paint, and glitter, which not only helps them feel more connected to Lord Krishna's beloved musical instrument but also helps them create a personal relationship with it.
Peacock Feathers:
Preschoolers can become fully immersed in the diversity of the event by working with them to make colourful peacock feathers out of paper, glue, and sequins. With the help of this craft, they can learn about the peacock's significance in Krishna's legends and have a conversation about its cultural connotation.
Crown Crafting:
Young students' imaginations might be stimulated by a crown-making activity. Children can create and embellish their own crowns using paper, beads, markers, and other inexpensive resources, encouraging both creativity and an understanding of the regal aspect of Krishna's look.
Decorative Matkis:
Invite kids to decorate clay pots (matkis) with paint, beads, and other ornaments to foster their hands-on creativity. These matkis can be put on display as part of the Janmashtami decorations, giving the festive atmosphere a more unique touch.
Elevating Ambiance with Decorations
Dahi Handi Hangings:
By including preschoolers in the production of Dahi Handi-themed decorations, you may promote interactive learning. Children can create colourful hangings that represent Lord Krishna's passion for butter using paper plates, strings, and a variety of colours, bringing a festive feel to their surroundings.
Radha-Krishna Silhouettes:
By instructing kids to trace and cut out pictures of Radha and Krishna on black paper, you can introduce the idea of silhouette art. These silhouettes, when placed in front of a light source, produce a beautiful and moving visual picture of the holy couple.
Rangoli Magic:
Young students can be introduced to the traditional art of rangoli by being given coloured chalk, rice flour, and flower petals. They can make stunning rangoli patterns that beautify their surroundings by following straightforward designs as a guide.
Janmashtami Banners:
Encourage group creativity by having kids collaborate to make colourful banners featuring Janmashtami-themed artwork. These banners can be hung up in the classroom to create a fun atmosphere for learning.
Engaging Activities with a Cultural Touch
Storytelling Extravaganza:
By telling age-appropriate tales from Lord Krishna's life, you can pique the interest of young people. In addition to engaging their imaginations, these tales teach them important lessons that help them develop as people while engrossing them in the fascinating tales of Indian mythology.
Dress as Krishna:
By planning a dress-up day and allowing kids to dress up as little Radhas or Krishnas, you may foster an understanding of cultural diversity. This participatory exercise sparks interest in various ethnic customs and practices, promoting a welcoming learning atmosphere.
Melodious Raas:
Through a condensed "Raas Leela" session, introduce them to the exciting world of traditional dance. Preschoolers represent the joyous spirit of Lord Krishna while engaging in a physically demanding sport as they joyfully dance and move to music.
Krishna-themed Yoga:
Introduce easy yoga positions based on the life of Lord Krishna to combine exercise with cultural research. To promote physical well-being and cultural knowledge, encourage kids to replicate stances like playing the flute or lifting the Govardhan Hill.

Nurturing Creativity through Craft Activities
Paper Plate Puppets:
Encourage children's artistic expression by helping them make Krishna and Radha puppets out of paper plates, markers, and craft sticks. Children may explore the stories in a hands-on and inventive way thanks to these puppets, which foster imaginative play.
Janmashtami Collage:
Encourage young children to create a collage with a Janmashtami theme to foster creativity. Children can improve their artistic abilities while forging a stronger bond with the event by including numerous aspects like peacocks, flutes, and matkis.
Butter Playdough:
Create butter playdough as a tactile and interactive learning exercise for young students. In addition to introducing children to the idea of butter—one of young Krishna's favourite foods—this activity also encourages sensory exploration and cognitive growth.
Decorative Headbands:
Give kids headbands and a range of ornamental items so they can make their own Krishna or Radha headbands. They can explore design ideas while practising their fine motor skills in this activity.

Preschoolers have a special chance to participate in activities that foster creativity, cultural sensitivity, and a deeper knowledge of the significance of the celebration during Krishna Janmashtami. Children can participate in celebratory festivities while learning important cultural lessons through crafts, decorations, and interactive games. These experiences not only produce priceless memories but also establish the groundwork for a lifetime understanding of Lord Krishna's narrative and India's cultural heritage.

We at EuroKids are dedicated to giving your child a rich and comprehensive educational experience. Our extensive menu of programs is created to foster intellectual development, curiosity, and creativity in a welcoming environment. Join us as we help your child create a bright and prosperous future. For more details regarding our plans, visit the website.