Kids Friendly Spots in Pune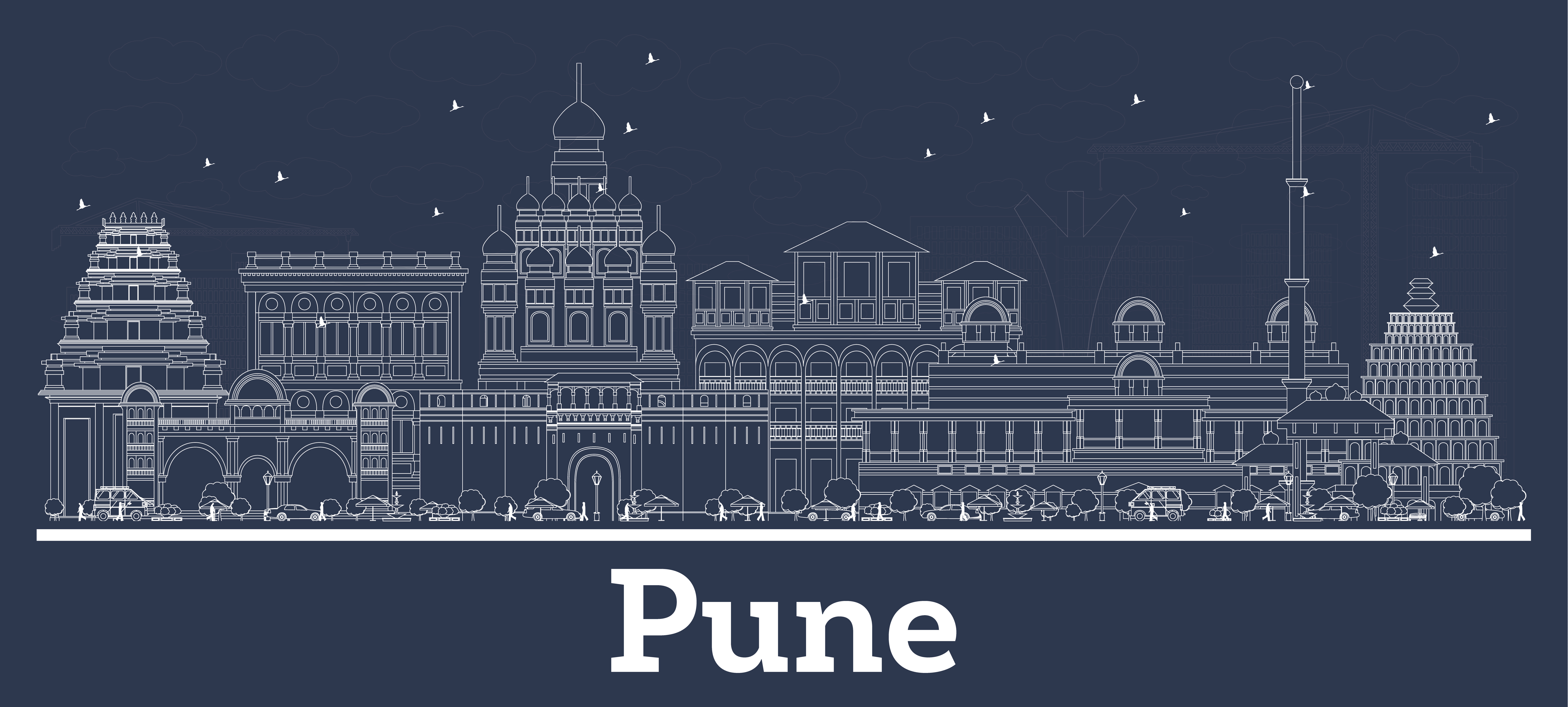 It's almost impossible to organise a family vacation that pleases everyone, especially when you've got energetic children running about. That's why I am so excited to visit Pune. It combines history, culture, and entertainment into one package! Sounds almost too good to be true, right? I'm stoked to take all of you through all the lovely experiences that Pune has to offer.
Pune, Maharashtra's bustling city, is a synthesis of history, culture, and modernity.
A city that carries a rich legacy of Maratha history, it is replete with famous places in Pune waiting to be explored.
With its fascinating array of kid-friendly attractions, from the mesmerizing Rajiv Gandhi Zoological Park to the thrilling Empyrean – The Sky High Adventure Park, Pune has something to engage and delight every member of your family. I'm thrilled to highlight some of the most enjoyable spots to visit in Pune with your kids in this blog, assuring you a memorable and delightful vacation for all. So strap in and let's go on this thrilling ride together!
Family Vacation Destination in Pune
Shaniwar Wada
Introduce your kids to the rich Maratha history by visiting the majestic Shaniwar Wada.
This 18th-century fortification was once the seat of the Peshwas and is now one of the most famous places in Pune. It served as both their administrative centre and the home of Baji Rao 1, a Maratha commander who laid the cornerstone for the fort. It is known that the fort, which has 13 floors, formerly held up to 1,000 people.
The intricate architecture, expansive gardens, and fascinating stories of the past will leave your children in awe.
Make sure to attend the light and sound show in the evenings for a mesmerizing experience.
Joshi's Museum of Miniature Railways
For a unique experience, visit Joshi's Museum of Miniature Railways – a delightful attraction that showcases an extensive collection of miniature trains, tracks, and landscapes.
The museum takes pride in being "India's only miniature city." It has an entire city made out of miniature structures, railroads, motorways, parks, lakes, towers, tunnels, and commercial areas.
It is a fascinating destination for children and adults alike. Don't miss the entertaining light and sound show that brings the miniature world to life.
The Imagica Theme Park
Located just outside Pune, the Imagica Theme Park is a fantastic day trip option for families.
This massive amusement park features thrilling rides, entertaining shows, and delightful attractions that cater to all age groups.
From exhilarating roller coasters to enchanting live performances, Imagicaa offers something for everyone, making it one of the top places to visit in Pune with your kids.
Parvati Hill
For a dose of nature and breathtaking views, head to Parvati Hill. The renowned Parvati Temple complex is located on this magnificent hill, which also provides an expansive panorama of the city. The 103-step climb to the top is an invigorating experience for children, who will love exploring the temple grounds and gazing at the beautiful surroundings. Make sure to carry water and snacks, as there are limited facilities on the hill.
Blades of Glory Cricket Museum
For cricket enthusiasts, the Blades of Glory Cricket Museum is a must-visit. The passionate cricket enthusiast Rohan Pate owns and runs this museum. This one-of-a-kind museum's outstanding collection of cricket memorabilia includes jerseys, balls, and bats specially autographed by well-known players from across the world. Your kids will love learning about the history of the sport and the stories behind the cherished artifacts on display.
Pu La Deshpande Garden
If you're looking for a serene retreat amid the city's hustle and bustle, Pu La Deshpande Garden is the place to be. This Japanese garden, sometimes called the Pune-Okayama Friendship Garden, is a well-maintained open space in Pune. It was designed after a 300-year-old Japanese garden and is a wonderful area for evening strolls. There is also enough space for youngsters to play. This beautiful Japanese-inspired garden is spread across 10 acres and offers a tranquil space for families to unwind.
It is the ideal location for a leisurely stroll or a picnic because of the rich vegetation, attractive bridges, and winding roads. One of the kid-friendly areas in Pune, where kids may run, play, and explore to their heart's delight, is the well-kept play area.
Sentosa Water Park
When the mercury rises, there's no better place to cool off than Sentosa Water Park. Boasting numerous thrilling slides, a wave pool, and a lazy river, this water park promises endless fun for the entire family. One of the greatest locations to take your children in Pune during the blazing heat is the park, which features family-friendly attractions and thorough safety regulations.
ABC Cheese Farms
A visit to ABC Cheese Farms in Pune would be a memorable experience for children in a variety of ways. First, kids would be able to witness and learn about how cheese is formed from milk. This would be an excellent educational opportunity for them, as they would be able to observe the entire process firsthand, from cow milking to final product packing. Furthermore, the farm offers a variety of activities developed exclusively for children, such as touching and feeding the cows and goats, as well as interactive workshops in which they may make their own cheese.
Science Park in Pimpri Chinchwad
The Pimpri Chinchwad Science Park, one of Pune's most well-known attractions, is a home for youthful, inquisitive minds. This unique park provides a hands-on learning experience for children, allowing them to explore numerous scientific ideas via interactive exhibits. It is a wonderful chance for youngsters to learn about science, technology, and innovation in a fun and engaging way, with over 100 models spread across 10 galleries.
The Sky High Adventure Park, Empyrean
Take your kids to Empyrean – The Sky High Adventure Park for a day of adrenaline-pumping activities and breathtaking scenery. This park offers a range of thrilling activities, including zip-lining, rope climbing, and much more. A trip here not only ensures that your children have a fantastic time, but it also helps in improving their motor skills and building confidence. Two birds with one stone, eh? The park is appropriate for children aged six and above, making it one of Pune's must-see kid-friendly attractions.
In conclusion, Pune is a treasure trove of experiences waiting to be discovered. It is a fantastic place for families searching for an enriching and amusing break due to its numerous attractions. The kid-friendly places in Pune listed above are bound to create cherished memories for you and your little ones. So pack your bags and embark on an unforgettable journey to this captivating city!
Click here to find a EuroKids centre near you.