Kid-Friendly YouTube Channels: A Guide to Educational and Entertaining Content for Kids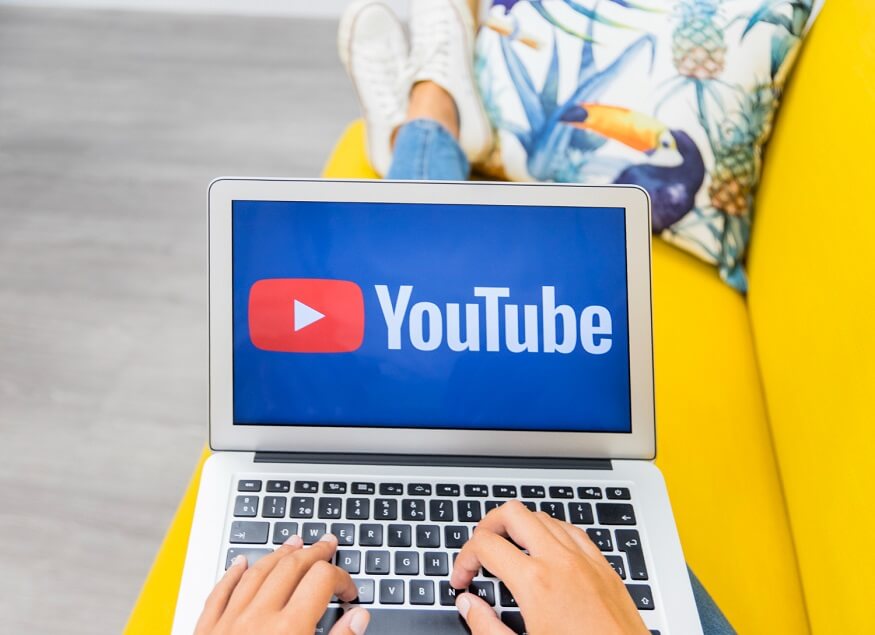 Discovering Kid-Friendly YouTube Channels for Education & Entertainment
In today's digital era, YouTube has emerged as a popular platform for entertainment and education. However, it can be a challenging task for parents to find kid-friendly YouTube channels that deliver both entertaining and educational content for their young ones. In this article, we'll delve into some of the best YouTube channels for kids, bringing you a comprehensive list of channels that strike the perfect balance between education and fun.
Discovering Kid-Friendly YouTube Channels
As the digital landscape evolves, there's a growing number of educational YouTube channels for kids. These platforms offer content that not only captivates children's attention but also imparts essential knowledge. Kid-friendly YouTube channels ensure your kids are learning valuable skills or knowledge while enjoying their screen time.
Channels such as 'Blippi' provide vivid and exciting videos that tackle a broad spectrum of subjects from numbers, shapes, and letters, to a child-friendly tour of a chocolate factory. Blippi's enthusiastic character, mixed with educational content, ensures kids remain engaged while learning.
Balancing Education and Entertainment
The best YouTube channels for kids effortlessly combine education and entertainment. An excellent example is 'Peppa Pig – Official Channel'. This channel helps children understand social skills, family values, and problem-solving through stories about Peppa, her family, and friends.
Another highly recommended channel is 'National Geographic Kids'. This channel, based on the respected brand's children's magazine, offers a variety of content ranging from animal facts to geography. Children can enjoy visually stimulating videos while learning about the world around them.
Delving Deeper: Educational YouTube Channels for Kids
When it comes to educational YouTube channels for kids, there's a vast selection available, each with its unique teaching Methods and area of focus. These channels tap into the inherent curiosity and eagerness of children to learn, making education an exciting journey rather than a chore.
One such channel is 'Ted-Ed'. A sub-branch of the popular TED Talks, Ted-Ed focuses on creating lessons worth sharing. It covers a broad range of topics, from science and history to art and technology, all explained through engaging animations. Ted-Ed videos are designed to foster curiosity, spark conversations and promote further exploration of the subject matter.
Another noteworthy educational YouTube channel for kids is 'SciShow Kids'. This channel caters specifically to children's natural curiosity about the world around them. SciShow Kids videos feature kid-friendly explanations of scientific concepts and answer intriguing questions such as 'Why is the sky blue?' or 'How do plants grow?'
The Top 10 Best YouTube Channels for Kids
Here's a list of the top 10 kid-friendly YouTube channels that are sure to educate, entertain and inspire your children.
Peppa Pig – Official Channel: Ideal for preschoolers, this channel narrates engaging stories about Peppa Pig and her adventures.
National Geographic Kids: This channel offers a plethora of information on animals, geography, and more, encouraging children to be curious about the world.
Blippi: Blippi's colourful and energetic videos cover a wide range of topics, keeping children entertained while learning.
Sesame Street: A classic educational channel that teaches children about numbers, alphabets, and social skills through engaging stories and songs.
Khan Academy Kids: This channel features comprehensive learning programs in math, science, reading, and more, reinforcing the school curriculum.
Crash Course Kids: An excellent resource for school-age children that provides detailed explanations of topics covered in school.
Super Simple Songs: Great for preschoolers, this channel uses catchy tunes and animated videos to teach basic skills.
Cocomelon – Nursery Rhymes: This channel features classic nursery rhymes with colourful animations, teaching kids basic skills and keeping them entertained.
Ted-Ed: Provides diverse educational content through engaging animations, fostering a love for learning.
SciShow Kids: A science-focused channel that answers intriguing questions and explains complex scientific concepts in a kid-friendly way.
Promoting Active Learning
The secret behind the success of many educational YouTube channels for kids is their focus on active learning. These channels encourage children to think, question, and engage actively with the content rather than passively consuming it.
'Sesame Street' is a brilliant example of such a channel. Its videos promote active learning by posing questions, encouraging children's participation, and using songs and rhymes to help children remember information.
Reinforcing School Curriculum
YouTube content for kids can also act as a useful tool to reinforce school learning. Channels like 'Khan Academy Kids' and 'Crash Course Kids' provide video content that aligns with school curriculums, offering explanations and tutorials on a variety of subjects from maths to science, history to literature.
These channels offer animated videos with friendly characters, making complex topics more accessible and enjoyable for children. By supplementing school lessons with these resources, kids can grasp challenging concepts more comfortably.
Ensuring a Safe Viewing Environment
While YouTube is a goldmine of resources, it's crucial to ensure a safe viewing environment for children. YouTube Kids, a dedicated app for children, is an excellent platform to find kid-friendly YouTube channels. It allows parents to customise content, set viewing limits, and ensure their children only have access to appropriate videos.
Channels such as 'Super Simple Songs' and 'Cocomelon – Nursery Rhymes' are popular on YouTube Kids, offering entertaining music videos that teach basic preschool skills. With catchy tunes and charming animation, these channels ensure learning becomes a fun and enjoyable experience.
In Conclusion: The Best YouTube Channels for Kids are a Click Away
The landscape of YouTube content for kids is vast and varied. With an array of kid-friendly YouTube channels available, it's easier than ever for parents to find educational and entertaining content suitable for their children.
These educational YouTube channels for kids provide a fun way for children to learn new concepts, reinforce what they learn at school, and develop a love for learning. From learning about the world through 'National Geographic Kids' to improving language skills with 'Peppa Pig', the best YouTube channels for kids cater to a wide range of interests and educational needs.
However, remember to always monitor your child's screen time and ensure they are also engaging in offline activities. We at EuroKids believe that technology, when used mindfully, can be a fantastic tool for children's development, but balance is key. Happy exploring and learning on YouTube!