Gift Suggestions for Toddlers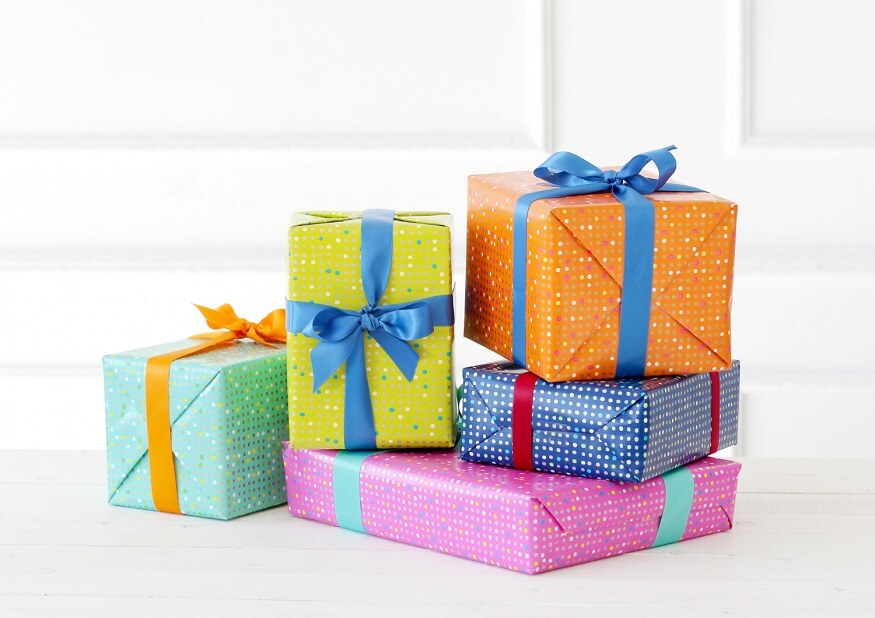 Innovative Gift Ideas for Toddlers
We all love our little ones. They are the limelight of our families, and each one of us wishes to give something unique to them, regardless of our relationship with them. Whether we are their uncle, aunt, or any other relative, we want to make them happy by giving them the best things. These early years in a person's life may not be remembered as an adult, but they create a significant psychological impact throughout their lives. During this time, children begin to understand the concept of love and develop a sense of family values. Therefore, the gifts and memories associated with these years stay with the kids for a lifetime. So here are some innovative gift ideas for your toddlers.
Sensory Table: The Sensory tables are first on the list of toddler gift ideas. Sensory tables are typically low tables that contain various items to help children develop their five senses. The materials found on these tables can include sand, water, dried pasta, and more. It allows children to explore textures, weights, and colors using items such as buttons, scoops, and sponges. They can learn about the changes when sand becomes wet, understand capacities by scooping, and discover how sponges absorb liquids. Sensory tables provide hands-on experiences that allow children to engage their senses, gather information, and foster learning about the world around them. Hence it can be among the innovative gift ideas for your toddlers.


Dancing mat: Alighting dancing mat. It will give your toddler a disco-like feel in their house. A dancing mat is among the coolest gifts for toddlers. It will make them move to their favorite songs and groove to the music.


LCD tablet for kids: A Liquid Crystal Display (LCD) tablet is one of the best gifts for toddler girls. Children often have numerous random thoughts and live in a world of imagination. This tablet will assist them in doodling and scribbling their ideas, allowing their inner artist to shine. Not only is an LCD tablet among innovative gift ideas for toddlers, but it is also very affordable. You can easily purchase it online or from a local market.


Dancing Astronaut: The age that your children are currently in is a magical chapter of their lives. With you by their side, they can dream of reaching for the moon one day. Now is the perfect time to provide them with the opportunity to spread their wings of imagination and discover the vast world of space. A dancing astronaut toy is an excellent choice among cool gifts for toddlers. It is considered one of the best gifts to inspire their dreams and cultivate their fascination with the limitless wonders of outer space. It can be among the best gifts for toddler boys.


Go track table: Go track table is among the cool gifts for toddlers. It will bring out the adventurous side of your kid. It is one of the best gifts for toddler boys. This gift allows them to participate in mini-races with their friends, making it an ideal choice for play parties and group play. Your boy is sure to become popular among his friends with this toy.


Kids' digital camera: This is one of the cool gifts for toddlers. A gift that they will instantly love. This gift will help them cherish memories forever and bring out the photographer inside them. It is a gift that will be loved by both girls and boys, making it one of the most innovative gift ideas for your toddlers.


Princess tent: Do you have a baby girl who sees herself as a princess, the actual princess of your kingdom? If so, a princess tent is a perfect gift for Her Highness. She will love it, as it will become her den for a very long time. A Princess tent is one of the best gifts for toddler girls.


Bumper car for kids: Have you ever been to a fun fair and enjoyed riding super fun bumper cars? A bumper car is a novelty gift for your toddler. It is safe and can be hung indoors.


Magic tricks kit: The magic tricks kit is next on the list of toddler gift ideas. Have you ever noticed how excited your kids get when they watch magicians perform in magic shows? Well, it's no wonder why they do. Life can be mundane, and a touch of magic is all we need. This magic tricks kit introduces your kids to the enchanting world of magic. Not only will it provide them with hours of fun, but it will also help them understand the science behind the "magical" tricks they witness. A magic trick kit is among the cool gifts for toddlers.
Conclusion
In conclusion, choosing cool gifts for toddlers can create lasting memories and enhance their development. Sensory tables, dancing mats, LCD tablets, dancing astronauts, go track tables, kids' digital cameras, princess tents, bumper cars, and magic tricks kits are all innovative gift ideas that can spark joy and inspire their imagination. These gifts offer engaging experiences, encourage creativity, and provide learning opportunities. Whether exploring textures, grooving to music, capturing memories, or embarking on imaginative adventures, these gifts will surely bring happiness to your little ones and leave a lasting impact on their early years.
At Eurokids, we understand the importance of good gifting. We ensure that you get the best toddler gift ideas. Click here to learn more or to visit a Eurokids center for preschool admission for your child.