Fun Facts About Holi: Colors, Traditions, and Celebrations for Kids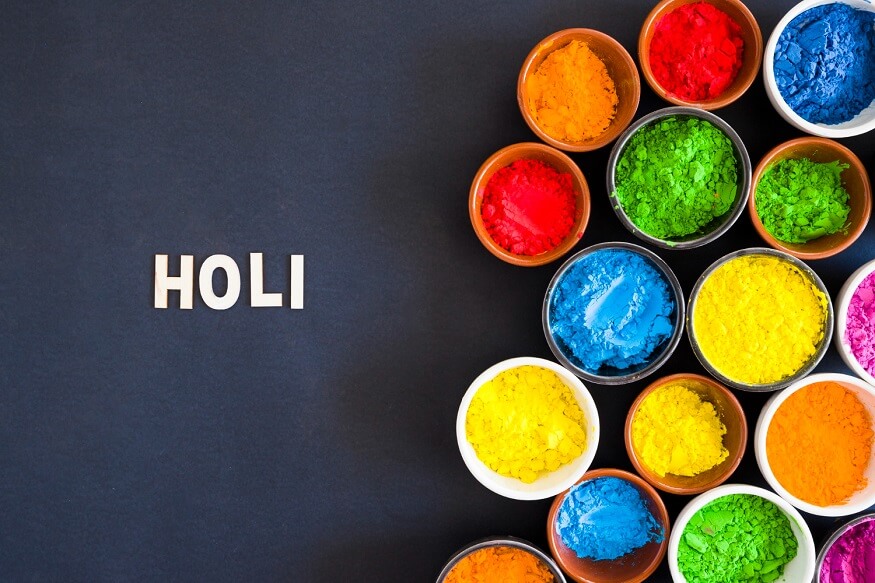 Fun Facts About Holi: Colors, Traditions, and Celebrations for Kids
Holi festival for kids is generally a time of fun color and water play. While Holi for Kids is an enjoyable festival, parents often worry about their children falling ill and getting infections from the color. Many parents also limit the Holi festival for kids only to 'playing it water.' At the same time, others go all in for making Holi for kids a unique and joyous festival. Kids need to relish this colorful festival, but it is also essential for parents to ensure their kids know the fun facts about holi – making it even more special. If you are a parent looking for Holi facts for kids – this is the right place. This blog will tell you some fun facts about Holi.
Holi, the festival of colors, is celebrated during the full moon of Phalguna, which falls between February and March. While most of the young generation parents want their kids to know about Indian culture, they mainly depend on their grandparents, older relatives, movies, or cartoons around the same topics or storybooks. New parents these days struggle to find the answers to the questions their kids have about Indian culture and festivals. If you are one of them, do not stress out. This blog will give you fun facts about Holi, stories, and associated rituals. We will also cover how you can engage your kids in celebrating Holi.
Fun Facts about the Holi Festival for Kids
The legend behind the festival: There was a demon king, Hiranyakashyap, who forbade his son, Prahlad, from worshiping Lord Vishnu. But Prahlad worshiped despite his warnings. This angered the king. So, he ordered him to be put on a pyre. He asked his sister, Holika, to hold Prahlad and sit on the pyre to ensure Prahlad was burnt in the fire. Holika was blessed with a cloth cover that was immune to fire. She covered herself with the cloth. While sitting on the pyre, Prahlad was praying to Lord Vishnu. When the fire was lit, the cloth flew over Prahlad, and he was saved, but Holika was burnt to death. This burning of Holika is celebrated as the victory of good over evil.
Holika Dahan, or Chhoti Holi or Holika Puja, is celebrated the night before the main Holi festival for kids. On Holika Dahan, people light a bonfire to symbolize the victory of good over evil. People ask for forgiveness from God and pray for their sins to end.
Holi is celebrated in almost all states of India, but each has another name. Some examples include-
Lathmar Holi: This is observed in Barsana and Nandgaon(the towns of Radha and Krishna) in Uttar Pradesh. Barsana has the only temple, Radha Rani Temple, dedicated to Radha.
Holla Mohalla – This is celebrated a day after Holi. It has its origin in Anandpur Sahib, Punjab. It is a three-day festival. During the celebration, men exhibit their valor. They take part in mock fights-cock fights and sword fights and show their martial skills also. Holi – the festival of beautiful colors, also marks the beginning of the Sikh New Year.
Kumaoni Holi – Holi is celebrated as Kumaoni Holi in Uttrakhand. It is a month-long festivity commencing with Basant Panchami. It is also known as Baithak Holi and Nirvain Holi. People sit together and sing classical and folk songs. They wear traditional white outfits. They use harmonium and tabla while singing.
Even globally, Holi festival for kids is well-liked. It is celebrated by people in Mauritius, Fiji, Trinidad and Tobago, Pakistan, Japan, Nepal, and even the Philippines.
Holi is also known as the "festival of colors" because people put colored powder (gulal) and water on each other to celebrate. Hence Holi for kids is really a fun time. Gulal is a natural colored powder having medicinal importance made of neem, kumkum, haldi, etc. People prepare homemade colors from flowers, fruits, vegetables, and spices. But nowadays, synthetic dyes are available in the market. Holi festival for kids also brings up stress to parents, and they are on the run to protect their children from falling ill.
Holi for kids often involves the use of water balloons and water pistols a week or 10 days before Holi. They hide and target the passer-by with water balloons and guns." Bura Na Mano Holi hai' meaning "Do not mind, it's Holi."
During the Holi festival for kids, they are often seen wearing white clothes as colors pop up brightly and look beautiful. These colors take time to come off. Still, white dresses are preferred.
Holi is a festival associated with delicious food and sweets – making Holi for kids even more special. Here are some popular foods that are enjoyed during the festival:
Gujiya: Gujiya is a sweet pastry filled with sweetened khoya (milk solids), nuts, and dried fruits. It is fried until golden brown and is a popular sweet dish during Holi.
Thandai: Thandai is a spiced milk drink blending milk with almonds, cardamom, saffron, and other spices. It is often served chilled and is a refreshing drink during the festival.
Puran Poli: Puran Poli is a delicious, mouth-watering sweet flatbread filled with a lovely mixture of jaggery and chana dal (split Bengal gram). This sweet and soft flatbread is served with ghee (clarified butter) and is a popular dish during Holi.
How to introduce Holi to your kids
Introducing Holi and Holi facts for kids can be a fun and engaging activity that helps them learn about a new culture and tradition. Here are some ideas for introducing the Holi festival for kids:
Read books: Many children's books explain Holi's story and significance simply and engagingly. Make time to read these books with your child and use them to discuss the festival.
Watch videos: Many online videos show how Holi is celebrated in India and other parts of the world. Watching these videos can give kids a visual understanding of the festival and how people celebrate it. Ensuring they know fun facts about Holi.
Art activities: Holi festival for kids can be best enjoyed by engaging them in art activities related to Holi, such as coloring pages or making rangoli designs. These activities can help kids understand the significance of the colors and patterns associated with the festival.
Cooking: Cooking traditional foods and sweets associated with Holi can be a fun and engaging activity that helps kids learn about the festival's culinary traditions.
Play Holi: Encourage kids to play with colored powder or water but in a safe and supervised manner. Try to use natural colors or make colors at home to avoid reactions on their sensitive skin for Holi for kids. This can be a fun and engaging way for kids to experience the joy and excitement of the festival.
Overall, introducing the Holi festival for kids can be an enjoyable, interactive, and engaging way to help them learn about a new culture and tradition. With the right approach, kids can appreciate this vibrant festival's joy and significance.
Conclusion
Holi is a fun and vibrant festival that brings people together in celebration. People of all ages, genders, and backgrounds enjoy this festival. Holi is a great festival in India and a symbol of India's ancient cultural heritage. Introducing it to your kids will allow them to appreciate and conserve India's rich heritage.
At Eurokids, we understand the importance of celebrating festivals to celebrate India's rich heritage. We constantly strive to provide children the background information about the festival and allow them to celebrate responsibly in a supervised environment. Click here to learn more or to visit a Eurokids center for preschool admission for your child.