Fantastic Eid activities suitable for children of every age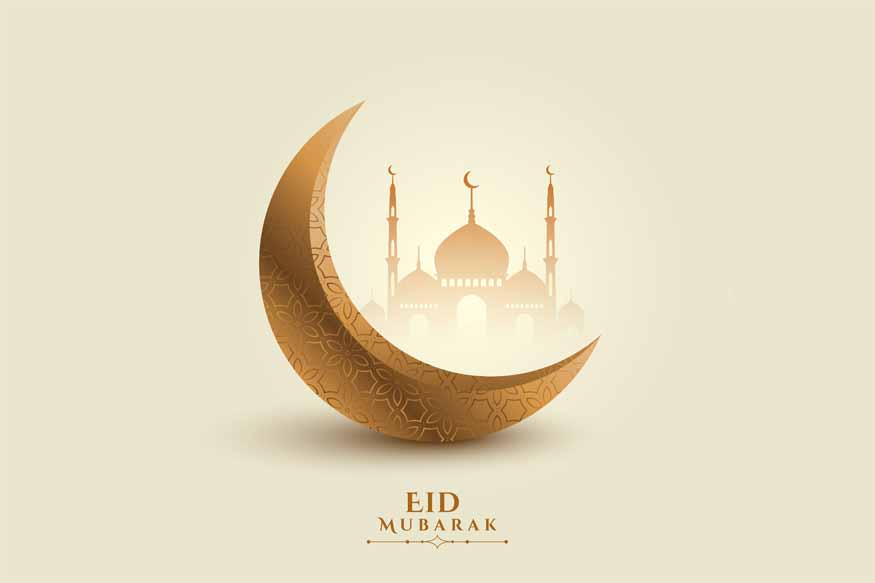 Eid is such a magical time of the year! After a month of rigorous fasting, celebrations kick and joy prevails in every home! All you can see are smiling faces, ready to feast and collect their Eidis! Just like adults, kids share in the enthusiasm, expressing their desire to be an integral part of the celebration by helping around as much as they can.
If you want to take the opportunity to help your child learn about Eid, its culture, tradition and religion, there is no better time than when this grand festival comes knocking at your door! No matter the age of your children, we have compiled a list of amazing Eid celebration activities that will give your kids a chance to engage in the preparations of the celebrations as well as understand the real meaning of Eid.
But before we get started, let us get to know a little bit about this wonderful festival first!
What is Eid festival?
Here is something you might not have known! The word 'Eid' actually means festival or feast. The additions to the word Eid signify the different types of festivals that take place in Islamic culture. We are going to talk about Eid-Al-Fitr, which is the culmination of the month of Ramadan, which is considered to be the holiest month in Islam.
As for more Eid festival information, Eid-Al-Fitr literally translates to the 'festival in which the fast is broken.' The festivities begin with the sighting of a new moon and is marked by communal prayers and elaborate feasts during which everyone comes together to partake in the joys of the season!
10 exciting Eid celebration activities for kids of all ages
Now that we have told you about 'what is Eid festival', let us get to the exciting part! Given below are 10 simple yet engaging Eid activities that kids of all ages will enjoy.
Get them to draw party decorations

Ask your kids to help you with the decorations, and we are sure you will hear a resounding yes! You can get your kids to learn about the importance of Eid by making them write various messages of love, devotion and celebration on handmade party decorations. Posters in different languages such as Arabic, Urdu and English can help increase your kid's familiarity with the culture while giving them something fun and meaningful to do.

Make them cut-out moons and stars to hang around the house

This is a fantastic Eid craft idea for preschoolers!Crescent moons and stars are fairly easy to draw and you get your kids to colour them in various shades or fill the shapes with glitter so you can put them around your house as party decor. You can use old magazines to cut out the shapes of stars and the crescent moon.

DIY an Arabia corner in any part of your house

Create a tent out of old sheets, hang up fairy lights and cut-outs of palm trees and sandy beaches and let your kid interact with it. You can put up some Arabic music and host a little dance party to keep kids engaged while the adults of the house meet and greet each other on this festive occasion!

Encourage them to wear festive attire

While western outfits might be fine for the rest of the year, get your kids to connect with Islamic tradition by encouraging them to wear ethnic attire on the day of Eid. There are plenty of options to choose from – from embellished pathani to embroidered headgear, scarves and long dresses – kids are bound to be excited to dress up!

Pick a country as theme to celebrate

Different Islamic nations celebrate Eid a little differently from each other. A great way to get your kids to glean Eid festival information and how it is celebrated in different corners of the world is to pick a country as a theme for your festivities.

For example, you could do a Moroccan theme, asking your kids to craft blue coloured party favours to put all around the house. You could even talk to them about how Eid is celebrated in different countries so they can learn about and develop appreciation for different cultures!

Tell them all the fun facts

This simple Eid celebration activity is sure to be a hit with kids of all ages! You can share old folk stories and facts about Islamic culture from all around the world to teach your kids about the various tenets of Islam and instil in them good values such as charity and praying among others.

Read a story about Eid together

Parables and fables that reflect the importance of Eid and all the good values it symbolises can be a great way to help your kids understand the true meaning of the festival. Storytelling engages children like nothing else can so it is a great medium of education. Just make sure the stories you read to them are age appropriate.

Create a food platter full of traditional delicacies

Not exactly an Eid craft idea for preschoolers, but an idea all the same to get your kids excited about Eid is creating a food platter complete with traditional Eid delicacies. Get your children to decorate food platters with simple items such as dates, olives, sherbet, pomegranates and more, which they can offer to guests as well as eat from, because let us face it. It will be delicious and hard to resist!

Teach them charity

A festival is only joyous when everyone gets to celebrate! Get your kids to prepare small food bags, which they can share with those less fortunate. You can visit a shelter or an orphanage and let your kids celebrate and interact with the kids there so they can embrace the true spirit of Eid.

Get them to make goodie bags

Eid is all about getting families closer. Relatives make it a point to visit each other on this special day and if you have your child's cousins and friends visiting, make sure they do not leave empty handed. Ask your kids to curate small goodie bags full of Eid treats which they can hand out to their cousins and friends.

Easy to execute and so much fun, these Eid celebration activities are the perfect way to get your kids in the spirit of celebration as well as to teach them all about this wonderful festival! Just be sure to pick and choose activities that are suitable for your kids and which they have an active interest in. At EuroKids, we strive to create an inclusive and equal atmosphere where each culture, religion and festival is celebrated with equal gusto! You can visit us to know more.