Famous Hot Water Springs In India That Will Warm You Up This Winter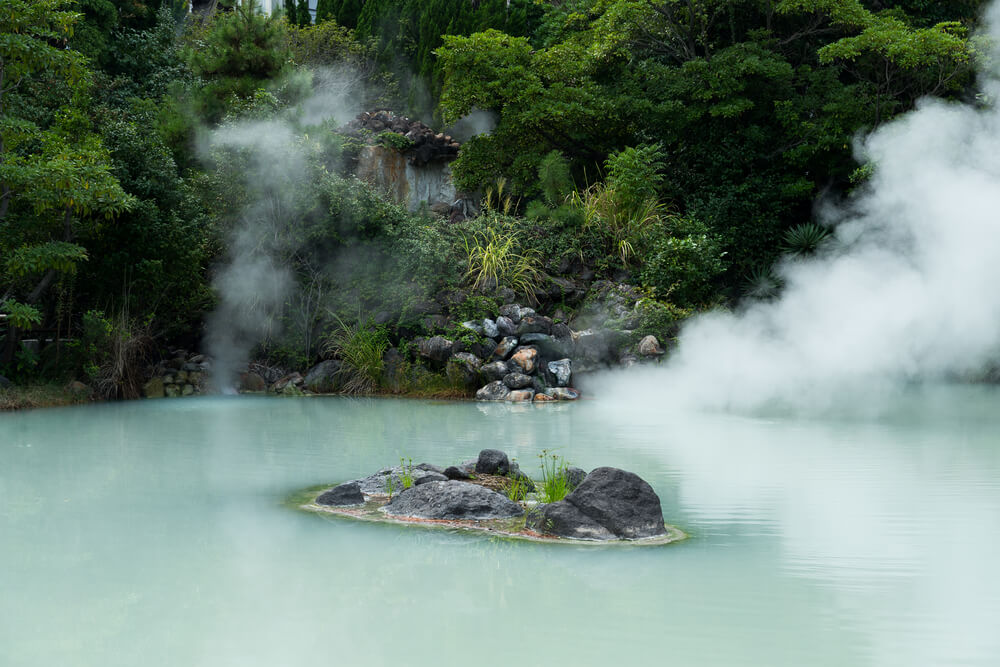 India's Famous Hot Water Springs: A Winter Retreat
Introduction
In India, hot springs are regarded as a holy heritage and are considered to be one of the greatest mysteries of nature. They are often mentioned in Indian mythology. The majority of these hot springs have been turned into bath houses close to temples; while in other locations, they operate in their natural course and are popular for their healing implications. Moreover, tourists visit these hot springs in India because of the breathtaking adventuring paths that lead to these wonderful settings. Today, we will be visiting some of the most famous hot water springs in India that will surely warm you up this winter.
What is a Hot Water Spring?
A spring created by an explosion of geothermally heated groundwater into the Earth's surface is known as a hot spring, hydrothermal spring, or geothermal spring. These springs offer a peaceful experience for those seeking relaxation and a connection with nature. These are not only ecological treasures but also popular tourist attractions as they are frequently surrounded by beautiful scenery and lush greenery.
List of Famous Hot Water Springs In India
Manikaran Hot Spring, Himachal Pradesh
Manikaran Hot Water Spring is located in the Parvati Valley of Himachal Pradesh. The hot water found here is believed to be rich in nutrients with healing properties. It is a celebrated pilgrimage for Hindus and Sikhs. It is located 4 kilometres from Kasol, 45 kilometres from Kullu, and 35 kilometres from Bhuntar at an altitude of 1760 metres.

Tattapani Hot Spring, Himachal Pradesh

Another treasure in Himachal Pradesh, Tattapani is famous for its sulphur-rich hot water spring. Located on the banks of the Sutlej River, the spring provides a scenic escape and is believed to have therapeutic benefits, especially for skin ailments and joint pains.

Vashisht Hot Spring, Himachal Pradesh

Close to Manali, Vashisht is a picturesque village that boasts natural hot water springs. These springs are a popular attraction and are named after the sage Vashisht. Here, you can take a dip in the separate men's and women's bathing areas and enjoy the serene ambience.

Renuka Ji Hot Spring, Himachal Pradesh

Renuka Ji, in Himachal Pradesh, is not only known for its hot water spring but is also the home to the Renuka Lake, a serene and holy spot. The hot water spring here offers a unique experience and is believed to have medicinal properties.

Atri Hot Spring, Odisha

Atri, a quaint town in Odisha, is famous for its hot springs. The water here contains sulphur and is said to cure various skin ailments. The surrounding vegetation and peaceful atmosphere make it an ideal location for relaxation.

Yumthang Hot Spring, Sikkim

Sikkim is not just about breathtaking landscapes; it also houses the Yumthang Hot Spring. Located near the Yumthang Valley, this spring is set against a backdrop of snow-clad mountains. A dip here can rejuvenate your body and soul.

Garampani Hot Spring, Assam

Hidden in the lush green forests of Assam, Garampani Hot Spring is an oasis of warmth in the midst of nature. The water here is sulphur-rich and noted for its therapeutic powers. It is a must-visit place for everyone looking for a memorable and peaceful experience.

Panamik Hot Spring, Ladakh

Panamik Hot Water Spring is located at an altitude of 10,442 feet above sea level in Ladakh's Nubra Valley. This hot water spring is a treat for tourists in Ladakh's breathtaking topography. Both locals and tourists often visit there because the water contains sulphur, which has therapeutic and beneficial characteristics.
Conclusion:
India's hot springs emerge as an attractive retreat during the cold winter on the subcontinent, providing warmth along with significant medicinal benefits. These geothermal wonders extend a warm welcome to all travellers, whether your goal is to relax in the embrace of nature or get relief from medical conditions. So get ready, pack your bags, and head to one of these famous geothermal springs for a memorable winter escape.
Let us draw your attention towards Eurokids. Here, we are highly cognizant of each young learner's uniqueness. Here, we help our students to develop intellectual abilities, improve their social skills, and strengthen their capacity for persistence. Together, let us make sure that your kid experiences happiness, confidence, and holistic education. It's time to discover the EuroKids experience – come and enrol your child today!
Frequently Asked Questions (FAQs):
What do you understand about the hot water spring?

– A hot water spring is a natural water source that articulates hot water due to geothermal activity.

How are hot water springs formed?

– Hot water springs are formed when underground water is heated. It is often associated with volcanic or tectonic activity.

Do hot water springs have therapeutic properties?

– Yes, many hot water springs are believed to have therapeutic properties. The mineral-rich, warm water is often thought to provide relief for various health conditions, such as joint pain and skin ailments.

Are hot water springs safe to bathe in?

– The majority of public hot springs are safe to bathe in. However, following safety precautions and paying attention to warnings are important.

Are there any cultural or religious significance associated with hot water springs?

– Yes, some hot water springs hold cultural or religious significance and may be used for rituals or ceremonies by local communities.

Can hot water springs be visited year-round?

– The accessibility of hot water springs may vary by location and climate. Some of the hot springs are unrestricted year-round, while others may be seasonal due to climatic conditions.

What are the common precautions I should take when visiting hot water springs?

– Visitors should be cautious around hot water springs. Avoid touching extremely hot water, stay hydrated, and be aware of local rules and guidelines to ensure a safe and enjoyable experience.

Can I find hot water springs around the world?

-Yes, apart from India, you can find hot water springs in various countries, including Iceland, Japan, the United States, New Zealand, and many others.

What are some of the health benefits of bathing in hot water springs?

-As per the methodologies, hot water springs have been known to reduce muscular pains, dissolve kidney stones, lower blood pressure, and treat many skin disorders.

Can I drink the water from hot water springs?

-While the water from hot water springs is often mineral-rich, still it is not advisable to drink it without proper testing and purification.