Explore Shimla with Kids: 18 Must-Try Activities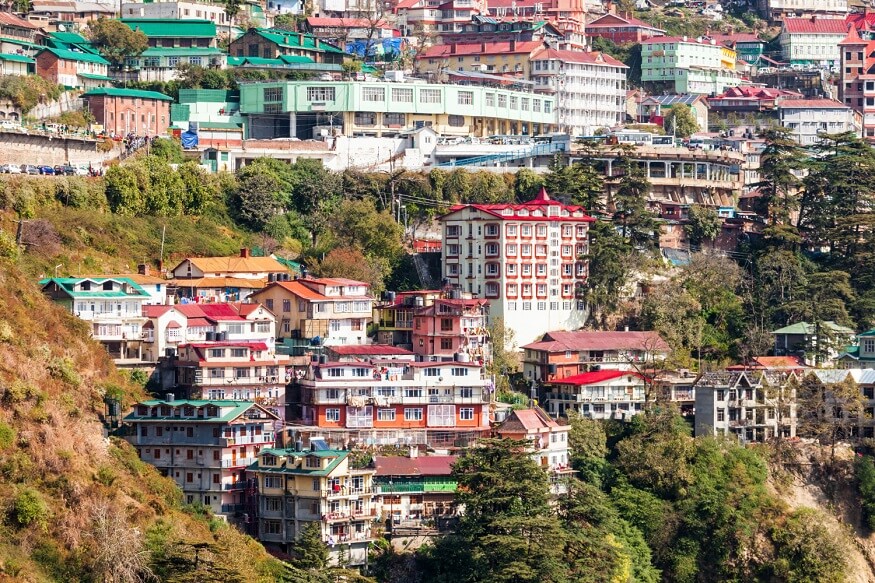 Shimla, the quaint hill station located in the lap of Himachal Pradesh, India, promises a blend of tranquil natural beauty and thrilling adventures. When you think about the perfect destination for a family vacation, you will find Shimla sitting high on the list. Exploring Shimla with kids is an enchanting experience that promises both adventure and beauty. With its picturesque landscapes, pleasant weather, and a plethora of activities, Shimla becomes a playground of wonder for children. From exploring colonial architecture to embarking on thrilling nature trails, the city presents an array of opportunities for kids to discover, learn, and create everlasting memories. Here's an elaborate guide on exploring Shimla with the kids, featuring 18 must-try activities and attractions.
Firstly, we must speak about the top things to do in Shimla. The capital of Himachal Pradesh has a knack for drawing you into its charm and offering a memorable experience, especially when traveling with kids.
Things to Do in Shimla
With its diverse range of activities, Shimla ensures a memorable and fulfilling experience for every traveler, making it a sought-after destination in the lap of nature.
Kalka-Shimla Toy Train Ride: A UNESCO World Heritage Site, this iconic train ride offers picturesque views of hills, and quaint stations, enchanting the young ones and adults alike. The scenic journey through tunnels, bridges and charming hill stations will leave your kids in awe and kickstart your exploration of Shimla on a delightful note.
Visit the Indian Institute of Advanced Studies: This splendid architectural marvel not only imparts a sense of the colonial past but also provides an engaging educational experience for kids.
Explore the Himalayan Bird Park: Among the various things to do in Shimla, a visit to this park allows your kids to learn about the various bird species while soaking in the serene ambiance. The diverse range of avian species will enthrall the little ones, and the adults won't be too far behind in sharing their excitement either!
Popular Places to Visit in Shimla
Jakhu Temple: Set atop Shimla's highest peak, this temple dedicated to Lord Hanuman combines spiritual enrichment with awe-inspiring panoramas. This temple dedicated to Lord Hanuman is a peaceful retreat.
Shimla State Museum: A treasure trove of ancient artifacts, paintings, and sculptures, the Shimla State Museum is an educational hotspot for young minds.
Stroll along the Mall Road: One of the liveliest places to visit in Shimla, it's perfect for a relaxed evening walk, shopping, and sampling local delicacies. This popular place in Shimla, rightly offers an insight into the town's buzzing life and its culture.
Shimla Tourist Places for Nature Lovers
This city is blessed with a plethora of tourist places that offer a respite from the chaos of city life and provide an opportunity to reconnect with the tranquility of the natural world. Let's dive deeper into Shimla's tourist places for ardent nature lovers with this list of places below:
Chadwick Waterfall: Hidden amidst lush Deodar and Pine forests, the majestic waterfall offers a perfect backdrop for family photos and is simply a picturesque retreat!
Kufri Fun World: One of the most fun-filled Shimla tourist places, an excursion to the Kufri Fun World offers engaging activities like go-karting and a thrilling roller-coaster ride.
Shimla Water Catchment Wildlife Sanctuary: For the adventure-loving families, the Shimla Water Catchment Wildlife Sanctuary will offer an exciting trail. Wildlife spotting, a walk through the thick cedar forests, and a sense of thrill are what this sanctuary has in store.
Annandale: Previously a playground, now a serene golf course, the Annandale is well-known for its mesmerizing views and serene ambiance.
Shimla Famous Places with Historical Significance
Whether you are a history buff or simply curious about the bygone era, Shimla's famous places with historical significance are sure to leave you enchanted and provide a deeper understanding of the city's captivating heritage.
Christ Church: An epitome of neo-gothic architecture, this second oldest church in North India adds a historical touch to your Shimla exploration.
Rashtrapati Niwas or the Viceregal Lodge: Among the famous Shimla places, it reflects British elegance and grandeur, making it a history lover's paradise.
Adventurous Places to Visit in Shimla
Whether you are an outdoor enthusiast, an adventure junkie, or simply looking to add some excitement to your vacation, Shimla has something for everyone. So, let's explore some of most the adventurous places to visit in Shimla:
Narkanda: A winter wonderland, Narkanda offers fantastic skiing opportunities, ensuring a day full of laughter and fun for the whole family.
Trek to the Shimla Reserve Forest Sanctuary: Wrap up your Shimla adventure with a trek to the Shimla Reserve Forest Sanctuary. This trek guarantees spectacular panoramic views and a possible encounter with some wildlife!
River Rafting in Tattapani: This thrilling water sport will send adrenaline rushing through your veins while offering a refreshing experience amidst the lush landscapes.
Local Experiences in Shimla
From exploring bustling local markets to participating in cultural festivals, or even savoring traditional Himachali cuisine, Shimla offers a unique and immersive experience that allows travelers to connect with the essence of the city.
Horse Riding in Kufri: Let your kids enjoy a fun horse ride amidst the stunning landscape, making it an unforgettable memory of Shimla.
Shopping at Lakkar Bazaar: Known for wooden crafts and toys, this marketplace is perfect for buying unique souvenirs and gifts.
Taste Local Delicacies: Finally, relishing local Himachali cuisine is one of the top things to do in Shimla. From Sidu to Madra, Shimla's culinary delights will add a flavorful touch to your trip.
In conclusion, Shimla's bounty of natural beauty, coupled with historical landmarks, makes it a must-visit. The city's serene environment, breathtaking vistas, and engaging attractions make it an ideal destination to foster the curiosity and imagination of children. From the enchanting Toy Train ride to the exciting adventures in Narkanda, exploring Shimla with kids ensures a perfect blend of fun, education, and relaxation. So, pack your bags and head to Shimla – a destination where every corner is imbued with an intriguing tale, waiting to unfold.
Rest assured, your quest for things to do in Shimla will be thoroughly satiated with these 18 must-try activities and attractions! So, pack your bags, and let the serenity and charm of Shimla weave an enchanting tale for your family!
If you're totally convinced by the idea of exploring these activities, then you would be elated to know that at EuroKids, our core focus is to enrich your little one's pre-school experience by creating an engaging learning experience for every child.