Embracing Success: An Unconventional Surprise for Your Beloved Wife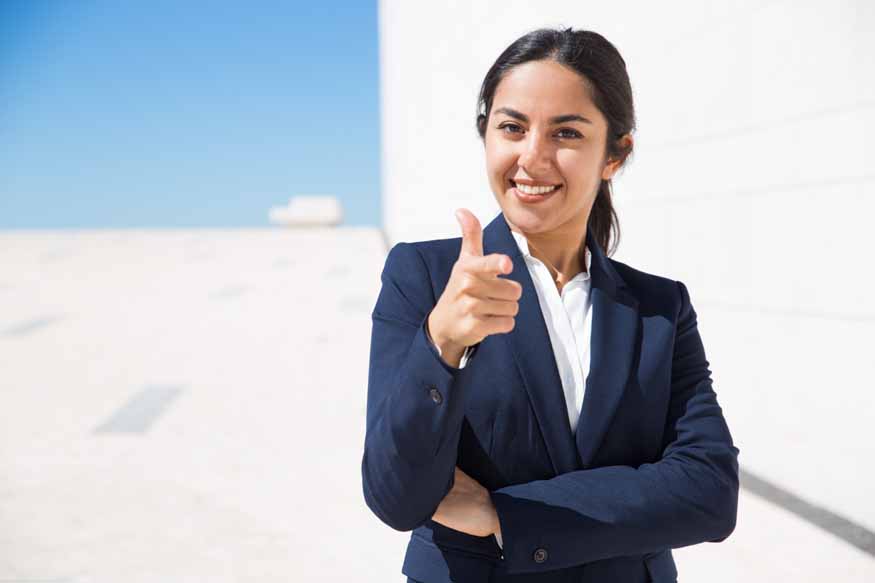 The Art of Gifting to Empower Her Success
The art of gifting has taken on new depth and significance as women stride confidently into roles of leadership and entrepreneurship. The simple charms of flowers and chocolates no longer capture the full measure of our admiration. Instead, we're drawn to gifts that resonate with the ambitions of the modern woman—gifts that embolden her spirit, fuel her drive, and celebrate the milestones she's achieved and those yet to come. Why not choose a present that has the ability to alter her life, boost her soul, and support her quest to success as we look for ways to honour the important women in our lives?
The essence of a truly meaningful gift lies in its ability to echo the recipient's dreams and provide a stepping stone towards achieving them. It's about understanding her deepest desires, acknowledging her hard work, and providing her with the resources to take the next big leap. Whether it's a milestone birthday, a significant career achievement, or simply a gesture to show your unwavering support, the right gift can be a catalyst for change and a beacon of empowerment.
This blog explores a range of unconventional gifts that can help your wife or a near one embrace success.
Gifts of Knowledge and Growth
Educational Workshops and Courses: Enrol her in a workshop or course that aligns with her interests or professional goals. Whether it's a creative writing class, a coding boot camp, or a leadership seminar, these gifts of knowledge can help her grow both personally and professionally. This could be the catalyst for her next career breakthrough or a chance to pivot into a field she's always been passionate about.
Books That Inspire: A carefully selected collection of books can be a source of inspiration and empowerment. Consider titles that focus on women's success stories, self-improvement, or skill development. They can be a constant reminder of her capabilities and the power of perseverance.
Subscriptions to Professional Networks: Membership to professional networks or platforms can open doors to new connections, learning, and opportunities. It's a gift that keeps on giving, allowing her to build her network and learn from peers. This can elevate her professional profile, provide her with industry insights, and potentially lead to collaborations that could shape the trajectory of her career.
Gifts of Experience and Adventure
Travel: A solo trip or a retreat can be a transformative experience. It can be a chance for her to explore, reflect, and recharge. Personalise the experience to her preferences, whether it's a crazy adventure or a relaxing vacation. This journey isn't just a break from the everyday; it's an expedition into the heart of who she is. It's an adventure that promises to refresh her soul and sharpen her vision, reigniting the spark of creativity and zest for life that dances within her.
Creative Classes: Art, music, or dance classes can be incredibly empowering, offering a creative outlet and a way to de-stress. It's also a chance to develop a new hobby or reignite a past passion.
Gifts of Entrepreneurship and Autonomy
Giving the gift of entrepreneurship is like giving someone the keys to their own destiny. It's about trusting in their ability to take the reins, make decisions, and watch something they've built from the ground up flourish and thrive.
EuroKids Franchise: For the woman who has shown an interest in entrepreneurship and education, a EuroKids franchise could be the ultimate gift. As India's leading preschool franchise for women, EuroKids offers a comprehensive franchise model that includes all-round support and a proven curriculum. It's a venture that promises not just financial returns but also the priceless satisfaction of contributing to society and shaping young minds. Gifting her a EuroKids franchise is so much more than a business transaction; it's handing her the brush to paint a future not just for herself but for the young minds she'll guide. It's a legacy in the making, a chance to weave her passion for education into the fabric of society, nurturing a generation of learners. Moreover, it's a promise of a better future, offering her the elusive work-life balance that is so sought after in today's fast-paced and hectic life. This gift's impact extends far beyond the immediate—it's a pledge for a brighter tomorrow.
Start-up Investment: If she has a business idea, being the first investor in her start-up can be a powerful vote of confidence in her vision and abilities. It's not just financial support but also emotional and intellectual, showing that you believe in her dreams.
As we embrace the festive season, let's also embrace the idea of success that comes from empowering our loved ones with meaningful opportunities. These gifts show that you support her dreams and are invested in her happiness and achievements.
The EuroKids franchise opportunity stands out as a unique and impactful option, offering the chance to build a fulfilling career in early childhood education. This isn't just a present wrapped in a bow; it's a future wrapped in opportunity. For those interested in learning more about the EuroKids franchise opportunity, you can visit the official website for detailed information on the investment, support, and success stories that make EuroKids a leading name in preschool education in India.