DIY Learning Toys for Infants and Toddlers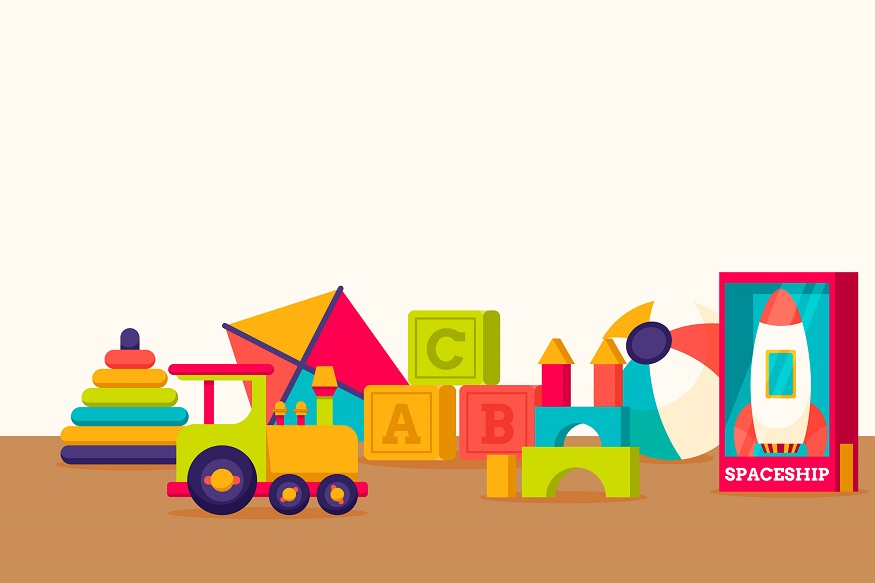 DIY Baby Toys: Creative Learning Toys for Toddlers
'Good things come in small packages.'
You've surely heard that timeless adage, countless times over. Well, what if that 'package' is a 'gift' you present your little one? You might be surprised to see just how taken in they are by the gift-wrapping and box, let alone the actual gift. In fact, they might not even look at your present at all, choosing to play with the package instead.
From Tupperware to your wallet, kids all over the world find common household items as much fun to play with as fancy gifts, if not more. Why not, then, create our very own DIY Baby Toys?
From Alphabet Learning Toys for Toddlers, to Creative Learning Toys for Toddlers, we have all essential DIY Baby Toys covered. So, let's save some money and reduce waste, by repurposing what we already have, into a delightful baby toy!
Early Learning Toys for Toddlers
Ready to explore some easy ideas to create some cool baby toys on your very own? Read on!
Ball in a Box
Toddlers will have a ball with this one!
To do:
Put a ball inside a clear plastic container and pop on the lid. Secure the lid with tape, if need be.
Let your toddler delight in shaking the container and seeing the ball move around.
Repurposed Tissue Boxes
No, you don't want to throw those empty tissue boxes away! Use them instead, to make one of the most creative learning toys for toddlers.
To do:
Turning the tissue box over, cut out slots that are big enough to pass things of different sizes.
Let your child pass things like tokens or washers, into those slots.
Home Puppets
It's showtime, folks!
To do:
Use paper bags to create Animal or Character puppets.
Let your child embellish the bags with markers and crayons, to make that upcoming Puppet Show even more exciting.
Alphabet Blocks
Have wooden blocks at home? That's all you need, to create these cool alphabet learning toys for toddlers.
To do:
Paint the letters of the alphabet, one on each block. It doesn't matter if you don't have enough blocks for all letters.
Use those blocks to develop their stacking and fine motor skills, along with sorting and matching skills.
Glitter Water Bottle
Things are always more exciting with a dash of glitter!
To do:
Fill a clear plastic bottle with water.
Add to it some glitter of varying colors.
Glue that cap on and shake that bottle!
Nature Sensory Bottle
Kids are fascinated with the Outdoors. Why not capture Nature in a bottle? Yet another cool way to use an empty bottle!
To do:
Go outside and collect things like pebbles, leaves and twigs, from your natural habitat.
Take a bottle and fill it with water.
Put the items you have collected inside, and Voila! Your child has their very own Rainforest!
Baby Treasure Basket
Almost everything you can find in your home or outside, can make for some wonderful treasure for your little ones.
To Do:
Take a large basket and fill it with items that you think your little one will find especially interesting. These could be things collected from your house or outside. Things like pine cones, a large shell from the beach, some beaded necklaces and even a simple wooden box with a lid.
Take out the basket only when it's Playtime, to keep it fresh and exciting. Occasionally replace an item in the basket with another.
Paper Cut Out Puzzle
Get them to learn the alphabet when they play! Homemade alphabet toys like this one, do the trick succinctly well.
To Do:
Taking a large sheet of chart paper, write down the letters of the alphabet in upper- and lower-case.
Making cutouts of those letters, have your child match some uppercase letters with their lowercase counterparts.
Baby Shaking Toy
Let's shake it up, with this wonderful DIY toy for babies.
To do:
Take a clear plastic lid and put some beads inside it.
Putting glue around the lid's edges, place another plastic lid on top of it.
Wait until the glue is dry, and then put tape all around.
Let your child delight in shaking their toy, or simply rolling the beads from one side to the other.
Pompom Toys
While pompoms are great to play with by themselves, it makes for even more fun play when you create some cool pom pom toys with them.
To do:
Create Pom Pom Critters. Start by adding googly eyes, to give them vision.
Stick pipe cleaners for the arms and legs.
Bottle Cap Toy
Why throw those bottle caps away, when you can put them to good use? In this case, creating a cool DIY baby toy!
To do:
Start by washing some bottle caps thoroughly with soap and water. There's a good chance they might find their way into your child's mouth, after all. Note: You also want to ensure that those bottle caps do not have any sharp edges.
Using a screwdriver, make holes in the bottle caps. Note: These holes should be big enough to pass a rope through.
Pile the caps onto the rope.
You can even make a cool bracelet with this one, by tying the ends of the rope together.
Cardboard Box Mania
All you need is to fire the imagination of your child, to turn a cardboard box into just about anything.
To do:
Give your child paint or even wheels from their old toys, to turn those cardboard boxes into things like TV Sets or cars.
Use an assortment of cardboard boxes, both large and small, to transform your child's room into an urban landscape. For instance, there could be things like trees, houses, schools. The list is endless, really.
At EuroKids, we believe that playing with homemade toys is a great way for children to develop. Another wonderful thing about them is, they boost their creativity and imagination, too. Further, DIY toys are also great for strengthening your relationship with your child, and a whole lot of fun, too.