Discover Nashik: Exciting Adventures & Learning for Kids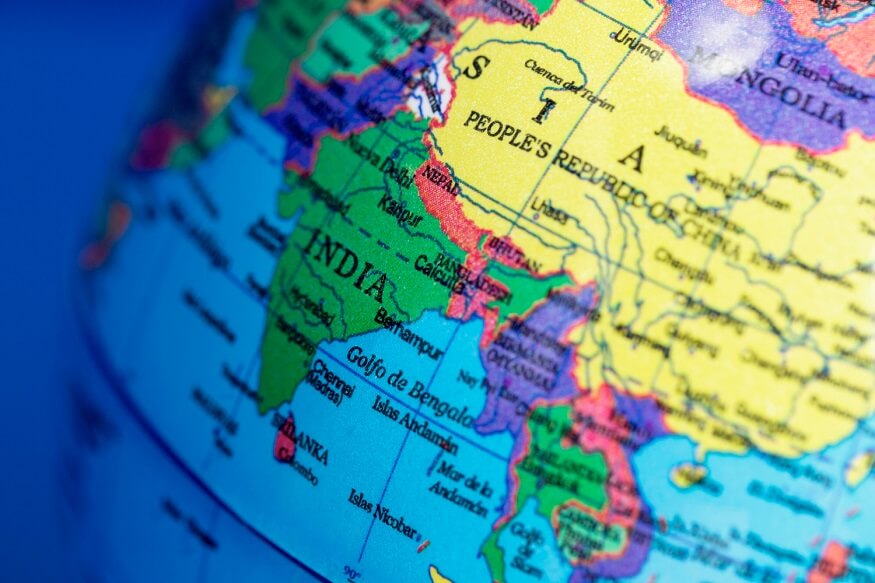 Nashik, a city of picturesque landscapes and rich history, nestled in the Western Ghats of India, is not only the country's Wine Capital but also a treasure trove of experiences waiting to be discovered by the young adventurers. Its lush vineyards, intriguing historical spots, and abundant natural beauty make it a city of varied experiences. While many perceive Nashik as a pilgrim's destination or a wine connoisseur's paradise, it also unfolds as a thrilling and educational hub for children.
This vibrant city offers a spectrum of activities and destinations that can engage the young minds and quench their thirst for learning and exploration. Let's delve deeper into the best places to visit in Nashik for kids and unveil the various facets of this fascinating city.
Immerse in Ancient Culture at Pandavleni Caves
Among the myriad Nashik tourist places, the Pandavleni Caves are like a portal to the ancient world. These 2000-year-old rock-cut caves introduce children to the intriguing aspects of ancient Indian history and Buddhism. The caves, located on the Trivashmi Hills, provide an adventurous climb with 108 steps leading up to the caves. The children will not only enjoy this mini trek but also marvel at the exquisite carvings and inscriptions once they reach the top. The panoramic view of the city from the caves adds another layer of excitement to this journey through history.
Experience Nature at the Sula Vineyards
Sula Vineyards, one of the Nashik famous places, is more than just a wine-producing venue. It is a destination that marries the serenity of nature with the joy of various activities, perfect for a family outing.
The petting zoo within the property is an instant hit among kids. It offers them a chance to meet and interact with a variety of friendly animals, sparking their curiosity and love for nature.
The vineyard, with its vast expanse of greenery, provides a picturesque cycling route for kids.
Grape stomping events are often the highlight of a visit to Sula Vineyards. The joy of squishing grapes with their feet is an activity that brings laughter and giggles among kids, making it a memorable experience.
Discover the Wonders of the Universe at the Nehru Planetarium
Among the best places to visit in Nashik, the Nehru Planetarium holds a special appeal for young, inquisitive minds. The planetarium's celestial shows offer fascinating insights into the cosmos, igniting the imagination of kids and teenagers alike. Interactive exhibits, virtual reality experiences, and astronomy workshops at the planetarium make the enigmatic world of space tangible and exciting.
Explore the Majesty of Nature at Dudhsagar Waterfalls
Nashik's natural beauty shines brightly at Dudhsagar Waterfalls, one of the exciting Nashik tourist places for families. The thrill of a moderate trek through lush greenery leading to the waterfall makes it an adventure that kids cherish. They can splash around in the cool waters and enjoy a delightful picnic amidst nature's bounty, making it a perfect day of fun and frolic.
Revisit History at the Coin Museum
The Coin Museum in Nashik, a unique institution in India, opens a fascinating window into the world of numismatics. It houses an extensive collection of coins from various periods of Indian history. This museum turns learning into an enjoyable experience for kids as they discover the evolution of currency, its relation to society, culture, and economy. This museum also features in the list of Nashik's famous places to visit with the kids.
Take a Leisurely Stroll at the Godavari River Ghats
The ghats of the holy Godavari River provide a serene ambience, making it one of the best places to visit in Nashik. Kids can enjoy feeding the fish, watching the boats and observing the religious rituals performed on the ghats. The evening aarti, with its vibrant lights and rhythmic chants, creates a mesmerizing aura, introducing children to the city's deep-rooted cultural ethos.
Delve into Adventure at Zonkers Adventure Park
Last but not least, Zonkers Adventure Park, a popular Nashik tourist place for kids, promises a day filled with fun and excitement. The park offers a wide range of activities, such as go-karting, rock climbing, zip-lining and more. The children can test their strength, improve their coordination, and overcome fears while having a great time.
Best time to visit Nashik with kids
The charm of Nashik, a city steeped in history and culture, can be explored throughout the year. However, the most suitable time to visit this vibrant city, especially with kids, is from October to March. These months experience a pleasant climate, making it ideal for outdoor activities and sightseeing. The monsoon months, from June to September, transform Nashik into a lush green paradise. The Dudhsagar Waterfalls in particular, are a sight to behold during this time.
Some specialties of Nashik
Nashik is famous for its vineyards and wines. The city's specialties include Sula, India's most popular wine, produced in the Sula Vineyards of Nashik. While the vineyards might be more appealing to adults, they often hold festivals with music, food, and grape-stomping events that can be enjoyable for kids too.
The city's other famous specialty is Misal Pav, a traditional Maharashtrian dish that has won many hearts with its spicy and tangy flavors. Nashik's version of Misal Pav has been acclaimed as one of the best in the state. A trip to Nashik would not be complete without relishing this local delicacy.
Conclusion
Nashik boasts of numerous treasures for kids, promoting learning through exciting and immersive experiences. Each corner of this city, with its unique offerings, makes Nashik an ideal destination for a memorable family vacation. It stands testimony to the fact that the city is not just about pilgrimages and wines, but also a perfect getaway for children brimming with curiosity and a spirit of adventure.
To sum it up, Nashik is a destination that offers something unique in each season, with its vineyards, waterfalls, caves, street food, being major attractions. Visiting Nashik during the cooler months will ensure a comfortable and enjoyable trip for the entire family.
Along with travel, if you're also looking at enriching your little one's mind with the right kind of education and learning, then look no further than EuroKids, which will provide a holistic learning experience to your kid.