Discover Ghaziabad: Fun Family Outings & Attractions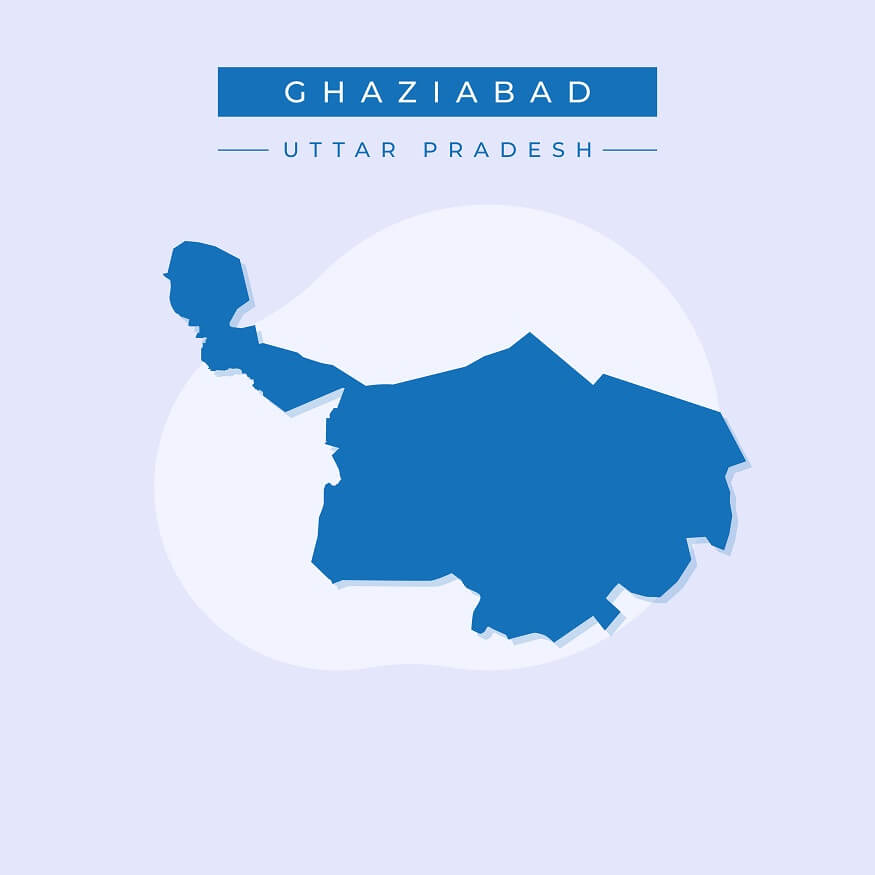 Hey there, fellow parents! Discover Ghaziabad, a lively city hidden among the stunning scenery of the Indian state of Uttar Pradesh. With its captivating blend of rich history, cultural legacy, and modern attractions, Ghaziabad presents a plethora of options for unforgettable family outings. Let's embark on a journey through some of the best places to visit in Ghaziabad, with endearing examples that will make your family outing an unforgettable experience.
Picture this: your kids' faces lighting up with sheer joy as they zoom down thrilling water slides, their laughter echoing through the air. Welcome to Drizzling Land Water and Amusement Park, one of the most fun places in Ghaziabad. Imagine spending a sunny day splashing in the water with your little ones or enjoying the adrenaline rush of a roller coaster ride. It's a place where laughter echoes, and joy is in the air – a perfect destination for a family day out.
City Forest: Imagine strolling hand-in-hand with your children through a sprawling green space, discovering different types of plants, and spotting colourful birds. Here, your little ones' will connect with nature and discover the wonders of what Mother Nature has to offer. With picnic spots, walking trails, and a tranquil lake where you can enjoy boating, it's a place where fun meets education. As your children explore the captivating beauty of the forest, see how their eyes become filled with wonder and curiosity. Go on, ask anyone! This is said to be one of the best places to see in Ghaziabad.
Indirapuram Habitat Centre: A modern-day marvel that will delight both kids and adults. Imagine a place where you can indulge in shopping, relish delicious meals, and let your kids unleash their boundless energy. The Indirapuram Habitat Centre offers all of this and more. Your little ones' will be super happy to participate in a variety of games and activities that are especially created to keep them interested and entertained while you're out on your much-deserved shopping spree. Shipra Mall is a destination where every member of the family will discover something they love, ensuring an enchanting day filled with laughter and joy.
Shipra Mall: A place where shopping becomes an adventure. Imagine stepping into a world of endless possibilities, where kids can explore their favourite stores, discover new toys, and indulge in tasty treats. Shipra Mall is one of Ghaziabad's largest malls, with a diverse selection of shops, cafés, and entertainment options such as movies and gaming zones. The mall is a place where the good times never end. As your children immerse themselves in the lively environment of the mall and make memories that will last a lifetime, watch as their eyes enlarge with delight.
ISKCON Temple: ISKCON temple in Ghaziabad is a place of serenity and cultural richness. While it may not seem like a typical 'fun' place for kids, the temple's beautiful architecture and the various festivals celebrated here can offer a unique experience. Imagine the tranquillity as you step into the temple, the soft chants creating a peaceful ambiance. Witness their eyes light up with wonder as they participate in the vibrant festivities and embrace the spiritual aura of the temple. One of the best places to see in Ghaziabad is the temple because of its incredible beauty.
Swarna Jayanti Park: This sprawling park offers lush green lawns, walking trails, and a peaceful environment. If you're seeking the perfect spot for a delightful family picnic or some invigorating outdoor fun, look no further! This place is an excellent choice for both, offering an ideal setting to make beautiful memories with your loved ones.
Dr. Ram Manohar Lohia Park: Named after the renowned freedom fighter, this park features beautiful gardens, a musical fountain, and a play area for children. It's a perfect spot to spend quality time with your family amidst nature's beauty.
The Great India Place Mall: Just a stone's throw away in neighbouring Noida, a bustling shopping district brimming with an array of shops, charming cafés, and an abundance of entertainment options awaits. It's a terrific location for family enjoyment, dining, and shopping.
In conclusion, Ghaziabad offers a multitude of fun places for kids, combining tradition with modernity. We sincerely hope that this guide has given you a glimpse of some of the best places to visit in Ghaziabad. The exhilaration of amusement parks, the calmness of nature, the thrill of shopping malls, or the meditative ambience of temples provide something for every child's interest. Pack your bags and embark on an adventure to discover the top Ghaziabad tourist attractions. Create some unforgettable memories with your little ones in the heart of Uttar Pradesh.
In the course of these explorations, if your little ones develop an interest in learning and growth beyond their regular curriculum, EuroKids is an excellent option to consider. EuroKids is renowned for its 'Child-First' ideology, blending learning with interactive fun. To learn more about us and our curriculum, visit the nearest EuroKids centre today!