Comprehensive career guides for students: from A to Z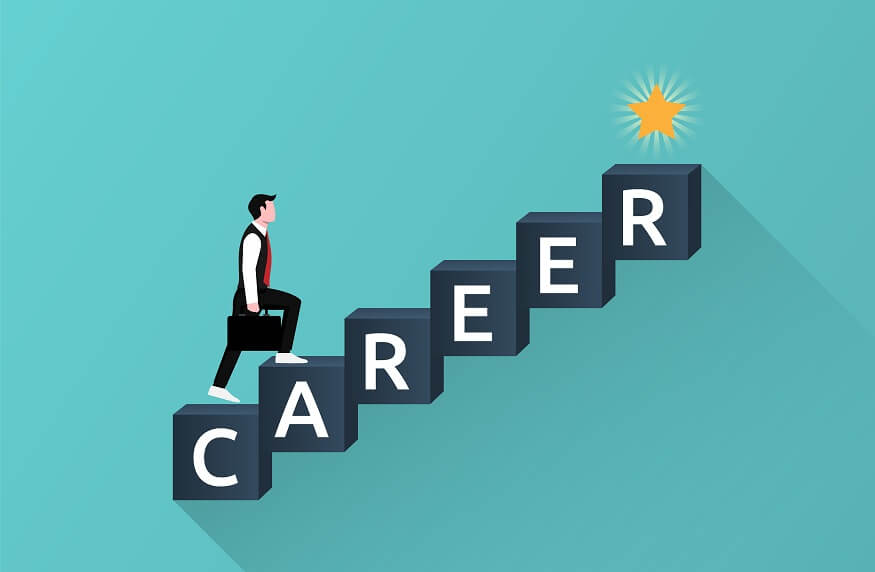 You would not believe this!
According to a recent survey, around 93% of students in India have no idea of more than 7 career paths!
The same survey, that analysed responses from 10,000 students, also revealed that 250 career choices exist in India.
Shocking is it not? There are so many options, yet kids are not aware of even 1% of them! That alone shows the importance of career guidance for students.
Career guidance can really help set your kids on the right track so they can choose the right path for themselves. Let us take an in-depth look at career guidance and its importance.
What is career guidance?
To define 'what is career guidance' in simple words, it entails the act of steering students to the right career path based on their strengths and skills. It involves extensive counselling sessions wherein a child's strengths are detected and accordingly the best career options are presented to them.
As high school draws to an end, students can often get confused about which career to pursue. Due to the lack of guidance, they may not know where their strengths lie. They might also feel pressured into pursuing a career path they do not like or are not particularly good at. Such an environment can hinder them from realising their full potential.
In this day and age, it is important to let your kids spread their wings and pursue their desired career path freely. Therein lies the key to success and excellence.
Importance of career guidance for students
Career counselling is crucial for several reasons. Let us take a look at the importance of career guidance for students below.
Exposure to all career paths

As we said before, there are 250 career options available within India itself! A career counsellor can educate students about the choices available to them. Having conducted an extensive research of the job market, they can expose high school students to newer, offbeat career paths as well such as ethical hacking, personal trainer, sports psychology, wildlife photography, astrophysics and more.

Aptitude tests to attest skills

Though plenty of schools have a good curriculum in place, they do not generally offer aptitude tests so students can figure out the next course of action. Career counselling can mitigate that. Career counsellors have access to the latest tools through which they conduct character tests, personality tests, aptitude tests and more to ascertain the core skill sets of each student and understand which field would suit them best.

Reduction of friction between parents and kids

Oftentimes, parents oppose the career choice their kids make because they do not see the value in the said choice. They may not be able to comprehend how a particular career path can be beneficial, both financially and emotionally in the long run.

Add to that the common assumption that only a parent knows what is best for their child can lead to greater arguments between parents and kids regarding the latter's future. However, career guidance can eliminate this issue by showing parents the value their child's career preference can add to their life.

Benefits of career guidance for students

Have you heard the phrase "like a fish out of water"? Well, that is exactly how lost your kids can feel without the right career counselling. Here are some benefits to it that will convince you your kids need it.

Helps determine a student's skills set

By going through aptitude tests, personality tests and the like, students can get a better idea of where their skills lie, along with what their strengths and weaknesses are. That too without any judgments.

Helps students set realistic goals

After thorough counselling sessions, students cease to be confused about which career path is best for them. Since that confusion is eliminated, they get to set realistic career goals themselves, which they are motivated to pursue.

Makes students confident

Once they know their abilities and where their potential lies, students feel more confident about pursuing their chosen career paths with full gusto. Plus, they always get the guidance and support they need from their counsellor, thus adding to their confidence.

Career guidance tips for students
Finally, we come to the last section of this blog. Below are some career guidance tips for students, which can prove to be highly advantageous.
Expand your network

Expanding your network involves building relationships with those people who can help you on your career path. You can do this by attending edu fairs, career fairs and more.

Take up an internship

The good thing about internships is they are a practical test of whether your chosen career path is the best one for you. Moreover, internships can help you develop the required skills for a particular job.

Do some volunteer work

Part of proper career guidance is helping students build an impressive resume. Companies these days do not just look at your work experience or educational qualifications, they also want to know what you do for your community and the kind of example you want to set. Doing volunteer work can help you strike that off your list.

Always strive to learn more

If you have chosen your preferred career and would like to pursue it, learn to be proactive. Any given career field has an endless scope. There is really no end to learning about it. Hence, it is important to keep yourself up to date with the latest trends of your field as well as to keep expanding your knowledge of it so you can stand out from the crowd.
Competition might be stiff in the current age but students can stay ahead of the curve and chalk out a successful career for themselves with the right career guidance. At EuroKids, we take a practical approach to learning, ensuring your child aces the basics with ease and gets a platform to hone their schools. Visit us to learn more.