Choosing the Right Preschool for Your Child in Bangalore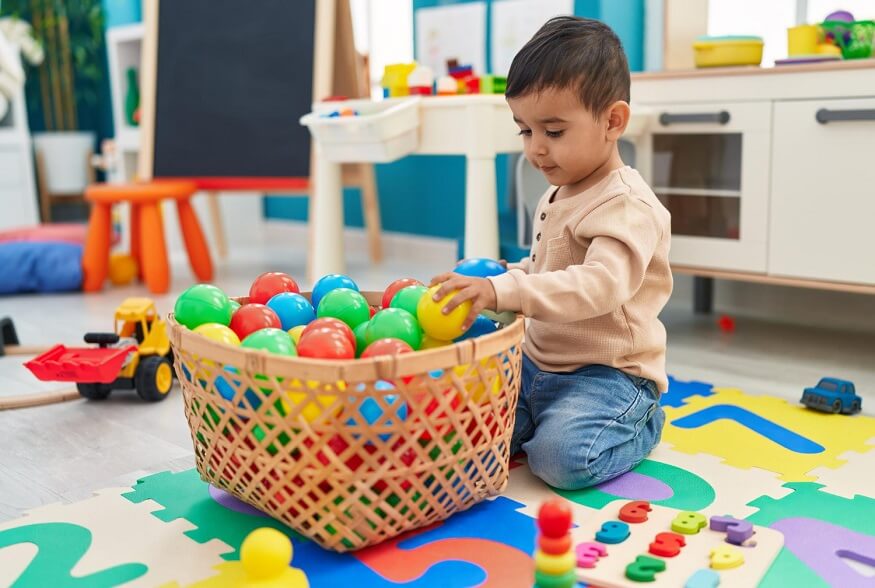 Your choice of your child's top preschool in Bangalore can influence their educational experience and set them on a path towards lifetime learning. For discriminating parents looking for a preschool that prioritises excellence in early childhood education, EuroKids, a well regarded and esteemed play school in Bangalore, emerges as an amazing option. We will examine the essential elements that make EuroKids the best option for your child's preschool education in this in-depth guide.
As parents, you are aware of how important early education is in building a solid future for your child. Children build the foundations of their cognitive, social, emotional, and physical skills during the preschool years, which are a time of tremendous growth and development. Children start to explore their surroundings, fall in love with learning, and form relationships that will influence how they interact with others in the years to come at this time.
As a leader in the field of preschool education, EuroKids constantly provides top-notch educational experiences that promote holistic development. EuroKids has won the respect and trust of parents all across Bangalore thanks to its well-crafted curriculum, qualified teachers, a secure and engaging learning environment, and a strong emphasis on social-emotional development.
Bangalore's Top Preschool: EuroKids

EuroKids is a brand that conjures up perfection while considering the top preschool in Bangalore. EuroKids has made a name for itself as a pioneer in early childhood education thanks to its dedication to offering comprehensive and age-appropriate learning experiences. The preschool curriculum places a strong emphasis on fostering a child's physical, mental, emotional, and social development.

Detailed Curriculum for Whole-Systems Development

A comprehensive curriculum is available from EuroKids that takes into account all facets of a child's growth. Their method encourages curiosity, creativity, and critical thinking by fusing play-based learning with structured exercises. Through interactive workshops, narrative, art, and music, the curriculum is carefully created to improve language abilities, numeracy, scientific thinking, and social skills.

Educators have experience and compassion

Your child will be cared for by highly qualified and kind educators at EuroKids. The teachers foster a supportive environment that promotes discovery and growth because they are aware of the special learning requirements of young children. Their knowledge of how children develop ensures that each kid receives individualised care, promoting their general wellbeing.

A secure and stimulating environment for learning

Student security and wellbeing are top priorities at EuroKids. The preschool maintains a kid-friendly setting with a safe and secure learning environment. Through vibrant and engaging setups, the classrooms are intended to inspire learning while encouraging involvement and creativity. EuroKids makes sure that kids have plenty of opportunity for physical activity and social connection by maintaining play areas and providing equipment that is age-appropriate.

Growth in Social and Emotional Skills is the Main Goal

The importance of encouraging social and emotional growth in young children is acknowledged by EuroKids. A loving environment that fosters the development of social skills, emotional intelligence, and self-awareness is highly valued at the preschool. Children at EuroKids have a lot of chances to grow and improve their social skills via engaging interactions with their peers and teachers. The preschool holds that strong interpersonal connections and clear communication are the cornerstones of a child's general wellbeing and future success.EuroKids promotes children's cooperative play, sharing, taking turns, and project collaboration through well crafted activities and play-based learning opportunities. These pursuits not only improve their interpersonal abilities But these activities also help them develop fundamental values like empathy, kindness, and respect for others while improving their social skills.

Communication with and involvement of parents

Creating a solid collaboration between parents and educators is something EuroKids strongly supports. By maintaining open lines of communication, hosting parent-teacher conferences, and hosting interactive activities, the preschool promotes family involvement. EuroKids promotes a cooperative approach to early education by keeping parents updated on their child's progress.

Resources for Learning That Are Complete

EuroKids is aware of the need of offering a supportive environment for learning along with sufficient resources. To promote the child's cognitive and sensory development, the preschool provides a variety of learning tools, books, and educational toys that are age-appropriate. Children can explore, experiment, and learn via direct experience in the well-equipped classrooms.

Emphasise Communication and Language Skills

Early education must include the development of linguistic skills, and EuroKids places a strong emphasis on these areas. Children at EuroKids build a solid foundation in verbal and writing communication through interactive sessions, storytelling, and phonics-based activities, ensuring a seamless transition to primary education.

Facilities for Secure Transportation

At EuroKids, we place a high priority on guaranteeing students' comfort and safety. The preschool is aware that parents may worry about transportation, particularly when it comes to the security of their young children. EuroKids offers dependable and secure shipping options to allay any concerns. With committed drivers and personnel who have received training in safeguarding the safety of the children during their trip, the preschool has a well-organised transport system. The transportation fleet includes well-maintained, often inspected vehicles with safety features like seat belts and kid locks.

Credible testimonials and reputation

The feedback and reputation a preschool has gained from parents and the community is one of the most trustworthy markers of its quality. For its dedication to excellence in early childhood education, EuroKids in Bangalore has continuously garnered praise and built a solid reputation. Parents who are happy with EuroKids have complimented it for its supportive environment, committed teachers, and the extraordinary development their children have undergone. Families who have trusted EuroKids with their child's education are grateful for the preschool's ability to establish a secure, interesting, and enriching learning environment.
Choosing the right preschool for your child in Bangalore is a decision that shapes their educational journey. EuroKids, with its comprehensive curriculum, experienced educators, safe learning environment, and emphasis on holistic development, stands out as an excellent option. By enrolling your child in EuroKids, you provide them with a strong foundation for lifelong learning and success. Visit EuroKids today and witness the transformative power of quality preschool education. To learn more about EuroKids and enrol your child in the best preschool in Bangalore, visit our website now!