Beloved Hot Chocolate Recipes for Children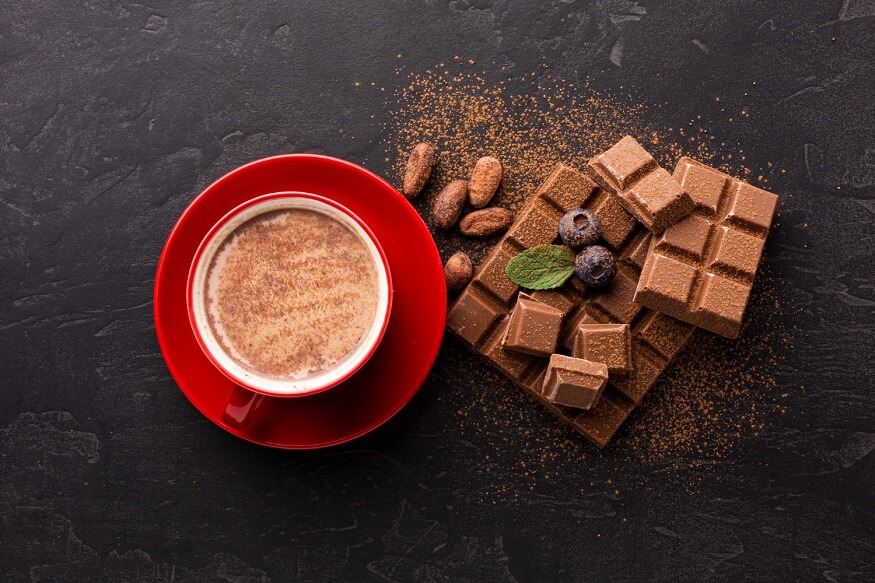 Children's faces and hearts are warmed by the traditional and adored pleasure of hot chocolate. A cup of hot chocolate can enhance any occasion, whether it's a freezing winter day or a cosy evening indoors. We'll look at some lovely hot chocolate recipes for kids in this post, which are likely to become their favourites. There is something for every child's taste buds, from classic hot chocolate to inventive variations like hot chocolate bombs and frozen hot chocolate recipe.Let's look into some hot chocolate recipes for kids-
Classic Hot Chocolate Recipe

The traditional recipe for hot chocolate is a time-honoured favourite that never disappoints. It's easy to understand, reassuring, and ideal for kids of all ages. You'll need the following items to make this delectable treat:

2 cups of milk and 2 tablespoons of cocoa powder are required. 1/8 teaspoon of vanilla extract and 2 teaspoons of sugar – Optional toppings of whipped cream and chocolate shavings

The milk should be heated in a pot until it is warm but not boiling. Add the sugar and cocoa powder and whisk until thoroughly blended. When the hot chocolate is creamy and smooth, continue to heat it while occasionally stirring. Add vanilla extract after turning the heat off.

If preferred, top the hot chocolate with whipped cream and chocolate shavings after pouring it into glasses. Serve right away.

Decadent Chocolate Recipes for Kids

These indulgent chocolate recipes will elevate the hot chocolate experience for kids who have a tremendous sweet taste. These recipes add more chocolatey ingredients to produce flavorful, decadent dishes that children will appreciate.

Hot chocolate with double the chocolate

Add 1/4 cup of chocolate chips to the traditional hot chocolate recipe previously suggested to create an extra-chocolate treat. Stir often until the chocolate chunks are melted and the hot chocolate is smooth and creamy.

Hot chocolate with Nutella

If your child enjoys Nutella, they will adore this recipe for Nutella hot chocolate. Simply whisk in 2 tablespoons of Nutella to the traditional hot chocolate mixture. The Nutella will add a creamy texture to the hot chocolate.

Exciting Hot Chocolate Bombs

Children can't get enough of hot chocolate bombs, which have swept the internet. These wonderful delicacies are not only tasty but also beautiful to look at. A hollow chocolate ball filled with hot cocoa mix and marshmallows is known as a hot chocolate bomb. The spherical melts when hot milk is placed on top of it, exposing the hidden riches inside. This is the ultimate hot chocolate recipe for kids.

You will need the following items to make hot chocolate bombs: – 12 ounces of chocolate melts or chocolate chips

– Hot cocoa powder – Small marshmallows In a microwave-safe bowl, melt the chocolate while stirring every 30 seconds to achieve smoothness. Put melted chocolate within each cavity of a silicone mould, being sure to leave space for the filling. Remove the shells from the chocolate carefully once it has hardened.

Fill half of the chocolate shells with hot cocoa mix and a handful of mini marshmallows. Heat a plate to melt the edges of the remaining chocolate shells slightly. Place each melted shell on top of a filled shell, sealing the two halves together.

Refreshing Frozen Hot Chocolate

A frozen hot chocolate recipe is the ideal method to stay cool while still savouring the flavours of this well-known treat when the weather is warm. On sweltering summer days, kids will love this cool take on traditional hot chocolate.

The following components can be gathered to produce frozen hot chocolate:

– 3 tbsp – 2 cups of milk – chocolate powder – 2 cups of ice cubes – 3 tablespoons of sugar – Optional topping of whipped cream and chocolate syrup

The milk, cocoa powder, sugar, and ice cubes should all be blended together. Blend till creamy and smooth. Pour the iced hot chocolate into glasses and garnish, at your discretion, with whipped cream and chocolate syrup. Serve right away and let your kids enjoy the happiness.
Children have always liked hot chocolate, and these tried-and-true recipes are sure to make them happy. Whether you go for the traditional hot chocolate, the luscious variations, the thrilling hot chocolate bombs, or the cool frozen hot chocolate, each recipe gives its own take on this popular libation. So collect your little ones, go to the kitchen, and make some wonderful hot chocolate recipes to create some wonderful memories that they will remember forever. Consider EuroKids if you want to give your kid a nurturing and engaging environment. A well-known chain of preschools, EuroKids places an emphasis on individualised instruction and comprehensive development. Find out more about our programmes and locate a centre near you by visiting our website at www.eurokidsindia.com. Ensure the finest start for your child.