8 Unique Gift Ideas for Your Wife: From Traditional to Thoughtful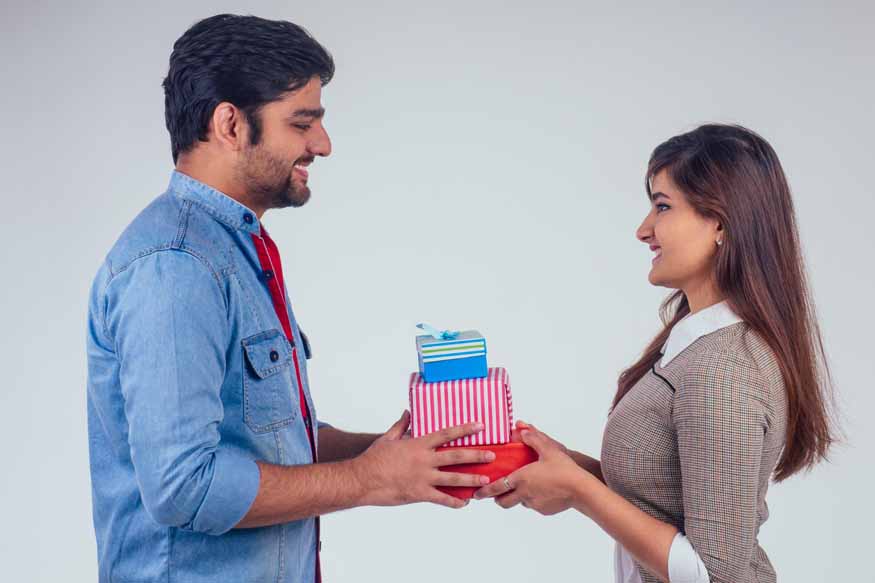 8 Unique Gift Ideas for Your Wife
You may think she is hard to impress, but she melts like a candle the second you do something thoughtful for her. Yes she is a tiny bit nutty, but you already know she is a real softie for you and all the nice things you do.
So why not do another nice thing for her now? Since the season of gifts is around the corner, it is time for you to put your thinking cap on, loving husbands. You have to pull all stops and get that surprise that makes all other surprises look blah!
Challenging right? Wrong! What do you have to worry about when you have landed here? You totally know we are here to help you. And you also know that she is going to love it.
Okay, okay. We have beaten around the bush enough. Here you go!
Indoor Garden

You know this has been on her wishlist since your first date right? Well, time to make that aeons old dream come true!

Do a little bit of scouting online and you will come across websites that sell these really cool indoors smart gardens that grow a ton of different kinds of things! From veggies and herbs to ornamental flowers or fruits, this tiny garden does all the heavy lifting. Be it giving the plants the right amount of light or water. All wifey needs to do is just reap the fruits. Literally!

DVD Box Collector's Set

Come on! She has been a fan of that TV show from the 90s for years! And you know she has a special soft spot for the movies of that one director whom you do not quite get. So why not get her a collector's edition DVD box set this season? Consider it a bit of a spin on a traditional poster. Like the evolution of fandom gifts.

EuroKids Preschool Franchise

Topping the list of thoughtful gifts would be a EuroKids preschool franchise. And hear us out why that is the case.
First of all, it caters to her very special passion of helping kids learn and grow into beautiful beings.
Secondly, it gives her a sense of independence, which can be tough if your wife is a home-maker. Not that that is wrong, but who does not like that confidence boost you get from sailing your own ship?
Third, it gives her greater financial independence. EuroKids is a lucrative investment that can reap many rewards much sooner than you expect.
Fourth, she gets all the support gets in running the preschool from us! Which allows her to live her life while managing an award-winning preschool for kids, thus shaping the future of India.
Fifth, it helps her contribute towards making a better society. She gets to shape young minds, which can be so fulfilling!
Sixth, she never has to worry about work-life balance ever again! Since our preschool gets over at 2, she will get the flexibility to divide her time between her life and her work without worrying about either.
Yoga Membership
You have seen it first-hand. Her life can get super stressful sometimes. All she needs is a way to dispel the stress and breathe in a world of calm. Something you can easily help her do by getting her a yoga membership from that cute studio you guys pass together all the time. You know she has been yearning for it.
Self-care Subscription
On the same lines as the one above, a self-care subscription is the ultimate way to pamper your dearest wifey! Just be sure you choose her favourite personal wellness and skincare brand when you buy that subscription. She is going to appreciate the hell out of you as she luxuriously indulges in her daily nightly rituals!
A Softboard Map
You are a couple that loves to travel. And you're not even through one-third of your travel bucket list yet. You love to plan, she loves to collect memories. So it only makes sense to gift her a softboard of the world map! She can use pushpins to mark places you have been together. Stick postcards, pictures or stamps. And turn it into a memory wall of your adventures together. Thoughtfulness exemplified!
Perform a Song/Poem
Remember how you used to woo her? Slinging that guitar, serenading her with a line or two from that special song that two of you call 'our song'? She would love it if you gave her a repeat of that beautiful nostalgic memory by serenading her all over again!
And if you are the singing/poetic kind, you can always make her a mixtape. That classic gift never goes out of style! You can put all her favourites on an old cassette, package it nicely and hand-deliver it with a walkman so she can relive those good ol' days retro-style!
Weighted Blanket
Okay this one is a gift that both of you can equally enjoy. If she allows it! Chances are she is going to love it so much, she might keep it all to herself :p After all, you know she is a blanket ho. And she in no way minds admitting it.
Well, as for why a weighted blanket is a great gift for your wife is because studies show that weighted blankets can release stress, calm the body down, reduce anxiety and help its wearer sleep better. Think of it as a hug in a blanket. Something she will appreciate more on the days you are not around.
Love the gifts on this list? Tell you what. Your wife is going to love them more! Pick any really. You cannot go wrong. But if you were to ask us, we would suggest our franchise. Not only does it give her financial independence and security, it is a gift that keeps on giving. That said, we hope you find the perfect gift!