8 Best Places To Visit In Solapur for Kids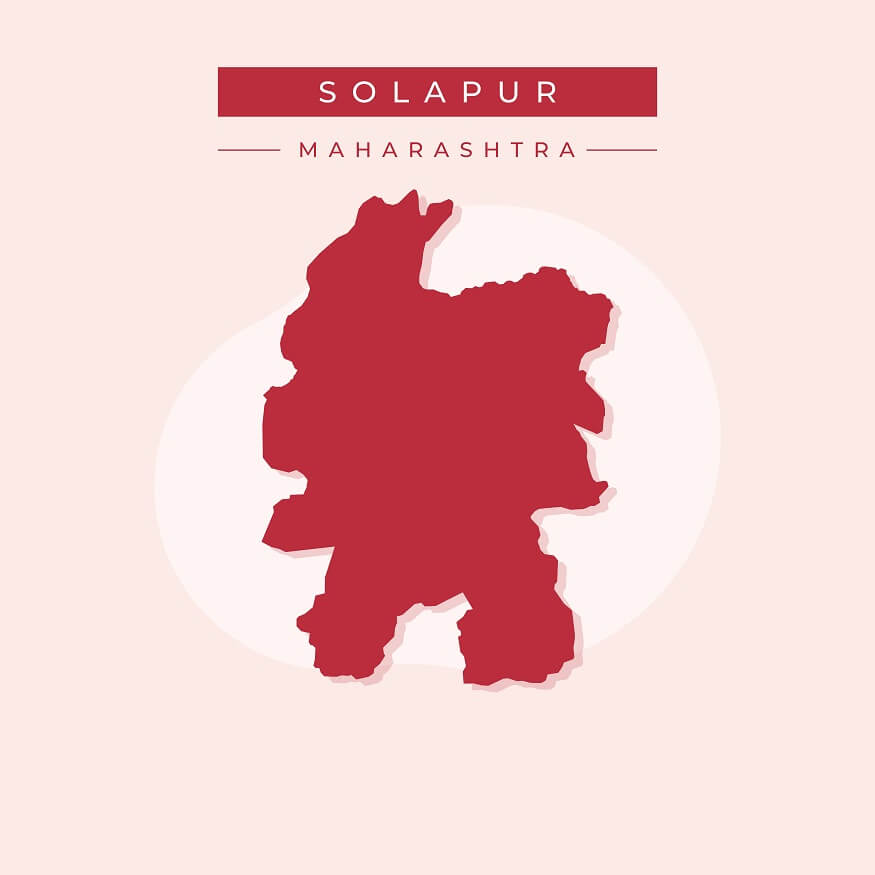 If you are looking to add some educational and cultural quotient for your kids while on a family holiday, Solapur is the place to go. A beautiful amalgam of architecture, traditional markets, ancient ruins as well as handlooms and mouth-watering street delicacies, Solapur has something for everyone. All this is set in an atmosphere of tranquillity and calm as you enjoy the laidback ethnicity of the locals and the everyday life in this city.
We've selected 8 amazing places to visit in Solapur which are sure to enamour both you and your kids. So, while you enjoy Solapur's tourist places and the vivid coloured textiles, lofty and majestic palm trees and exquisite gold jewellery and natural gems, your kids will also find myriad things to do in Solapur. We are sure these places will help you get the most out of your visit and you will be able to recommend the best os Solapur's places to visit to family and friends as well.
Temple Of Lord Siddharameshwar

One of the unmissable things to do in Solapur is to visit this temple built in honour of its namesake Siddheshwar, an avid devotee of Lord Shiva in the twelfth century. The people of the Lingayat faith revere him like a god and he is supposed to have attained samadhi at this temple site. There are 68 Shiva lingams in the main courtyard including the amrit or immortality lingam as well as a silver-plated idol of Nandi, the mythological bull. It is believed that Solapur rose in prosperity after the birth of Siddheshwar, also believed to be the sixth god of the Lingayat faith, and people throng to receive his blessings. As a tourist, Makar Sankranti is the best time to visit as there's a grand celebration for three days and Gadda Yatra, a local carnival, takes place near the temple for fifteen days.

Bhuikot Fort

Built in the typical Bahmani era construction style in the 14th century, this fort is situated on the banks of Siddheshwar lake and is one of the popular places to visit in Solapur. Aurangzeb is said to have taken up residence in this fort temporarily. This place is ideal for a taste of history and is extremely educational for kids. There is an animal park within the boundary of this fort which is a great attraction for kids. An octagonal shaped well built around the same time as the fort, is also an architectural delight.

Akkalkot Swami Samarth Maharaj Temple

All it takes is a 45 minute drive from Solapur to reach the beautiful and sacred Akkalkot temple for a spiritual experience. You can see the majestic banyan tree as you walk towards the entrance where Swami Samarth is supposed to have practised meditation. This temple offers accommodation on its site at a very pocket-friendly price where you can spend a couple of days to soak in the divinity and serenity of the place and teach your children about spirituality and appreciation of art and architecture.

Great Indian Bustard Sanctuary

This wildlife sanctuary is home to the Great Indian Bustard and is situated in the semi arid and drought-prone Deccan thorn scrub forests ecoregion. One of the six places where this great bird can still be seen, it is one of Solapur's tourist places that cannot be missed and is extremely exciting for kids too. You can make a full day trip to this sanctuary and it is a memorable wildlife expedition.

Dharmaveer Sambhaji Lake

This lake, also known as Kambar Talav among the locals, is one of the largest in Solapur and was recently taken under the wing of the government to take steps for its conservation and beautification. It's the ideal place for leisurely walks as you soak in the beauty of the place. One of Solapur's tourist places that is popular among tourists and locals alike, it 's the perfect place for a relaxing evening.

Solapur Science Centre

A visit to the iconic Solapur Science Center is definitely one of the things to do in Solapur with kids and is very popular among science buffs. Made with the aim to promote and propagate an interest in science among the common people, it puts up a variety of exhibitions throughout the year and encourages participation. Science is made simpler and exciting even for laymen through its exciting exhibits. Expose your kids to a visual showcasing of scientific ideas and principles and you may have the next Einstein at home. For those interested, it also hosts a night-sky observation through a telescope.

Hipparga Lake

Set up by Colonel Fife during British rule, Hipparga Lake, also known as Ekrukh Hipparga Talao has an abundance of water throughout the year and supplies water to the entire Solapur. Ekrukh Tank which is attached to the lake is the second largest irrigation project in the entire Deccan. An ideal picnic spot, it's perfect for a lazy and serene afternoon while your kids play in this beautiful ambience.

Saraf Katta

Walking through the maze-like alleys with its numerous jewellery and gems shops is any jewellery aficionado's dream come true. Saraf Katta can give the Gold Souk of Dubai a run for its money with its rare and irresistable designs at very affordable prices. You can also visit the nearby industrial textile plots where the famous and exquisite Solapur chaddar is made and is an integral part of the local culture.

There are numerous other grand places to visit in Solapur and it goes much beyond being a textile capital. Solapur's tourist places are designed to be reliable, friendly and comfortable to aid in your exploration of its natural beauty and majestic architecture of its temples, forts and lakes. Though changing fast, this magic city retains its charm and and for more information to plan a trip you can get in touch with EuroKids for a vacation to remember.