8 Best Good Morning Songs For Preschoolers To Start The Day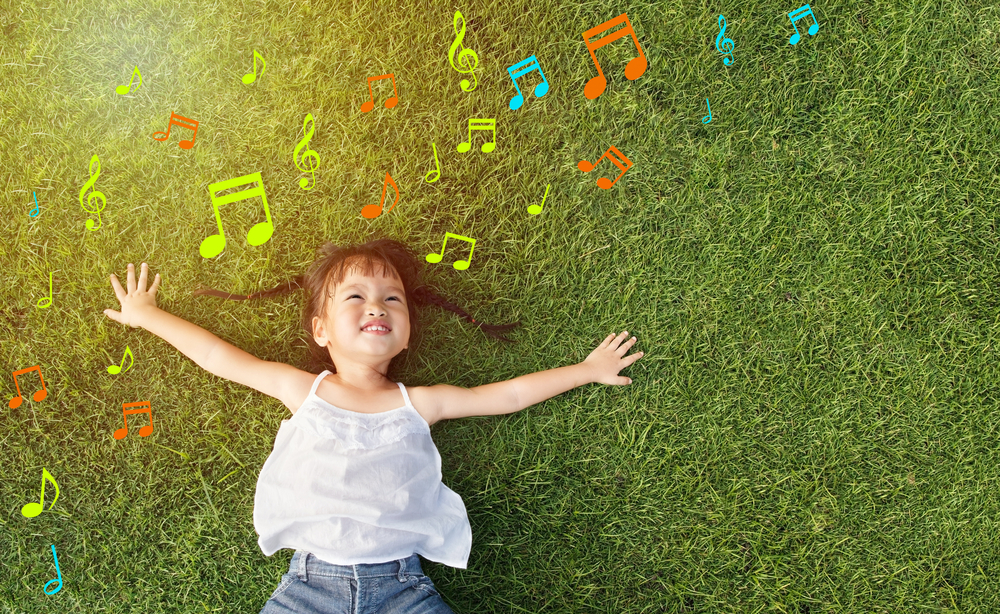 Start your little one's morning with soothing music for kids. As new parents, we all experience a rough start to the day when it comes to waking up our kids and getting them ready for the day. But did you ever think some good morning songs for kids can kick off their start on a positive note? Having a peaceful and calming morning is crucial for children as well as you. For setting up the pace for your babies, it's essential to set the right mood and create an environment that promotes happiness and productivity. And what better way to achieve this than with some fun and invigorating morning preschool songs?
In this post, we've curated a list of eight best good morning songs for kids that are guaranteed to get your kids excited, energized, and ready to take on the day ahead!
Educational music for kids is a great way to start their day! They help your child get some fun learning right in the day – making them look forward to having a positive approach towards the lessons taught at their schools. Good morning songs for kids also gives you an opportunity to bond with your child and set the tone for the day. Preschool songs for kids can be upbeat and happy or calming and relaxing. It's up to you!
Here are some of our favourite good morning songs for kids:
The Wheels On The Bus
The wheels on the bus go round and round,
Round and round,
Round and round.
The wheels on the bus go round and round,
All through the town.
This song is a fun way to get your preschooler excited for the day. It also teaches them about transportation and how it works.
Old McDonald Had a Farm
Old McDonald Had a Farm is one of the most popular good morning songs for kids. It is an enticing song that will not only energize your child but also help them start their day with a smile. This song is also great for teaching kids about farm animals and their sounds.
If You're Happy and You Know It
It is a classic preschool song. It is perfect for the times when you want your child to move and groove in the morning. The attractive tune and simple lyrics make it easy for little ones to sing along, and the repetitive nature of the song helps them to remember the words. Plus, the upbeat tempo is sure to get everyone out of bed and excited for the day ahead!
The Itsy Bitsy Spider
The itsy bitsy spider went up the water spout.
Down came the rain and washed the spider out.
Out came the sun and dried up all the rain.
And the itsy bitsy spider went up the spout again.
With fun lyrics, this interactive song is rated one of the favourite preschool songs. The repetitive notes make it easy for kids to spot the fun moments in the songs. And the cute spider theme will keep them entertained all morning long.
Row, Row, Row Your Boat
There's nothing like a good sing-along kind of good morning song for kids to start the day off right! "Row, Row, Row Your Boat" is one of the most loved children's songs that are perfect for preschoolers. It's a simple tune that is easy to sing along to, and it's a great way to get kids jumping and dancing around – which means you just found an interesting way to get their workout done. Plus, it's a great way to teach them about cooperation and working together.
I'm a Little Teapot
If you're bored with the same old good morning songs for kids, look no further than "I'm a Little Teapot." It is one of the most lost classic preschool songs for kids'.
With its catchy tune and easy-to-follow lyrics, "I'm a Little Teapot" is a great choice among all the good morning songs for kids. Plus, the song features some basic dance moves that kids can do along with the music. Hence, not only will they be singing and clapping along, but they'll also be getting some exercise in too!
Five Little Monkeys
Yes, the five little monkeys jumping on the bed is one of the most sung preschool songs for kids. The lyrics are simple and easy to follow, making it an ideal choice for young children who are just starting to learn about music and singing. Additionally, the bouncing melody of the tune makes it upbeat and fun music for kids to start the day with.
"The A.B.C. Song" by The Countdown Kids
If you're looking for an interactive way to introduce the alphabet to children, this fun alphabet song is what you need. The playful lyrics, along with attractive music make your kids groove while they learn. Not only is this music for kids fun and entertaining, but it also serves the purpose of educational music for kids. By singing along, children can practice their letter recognition skills and learn the order of the alphabet. The adorable animations that accompany the song are sure to capture their attention and keep them engaged.
It's no wonder that this song is a favourite among children. Parents and teachers alike can use it as a fun and interactive tool to help children develop their language and cognitive skills.
So, what are you waiting for? Come on, give it a try & see how much your little ones enjoy the educational music for kids.
At Eurokids, we ensure your kids start off their learning in a good mood. Hence, we engage them with a variety of good morning songs for kids. The educational music for kids that we use is not only great for getting the kids all energized, but they also help them learn about the world around them.
The Eurokids curriculum is based on the latest research in early childhood development and is designed to make learning a fun activity for your kid. Click here to know more or to visit a Eurokids centre for preschool admission for your child.