13 Nutrient-Packed Foods High in Iron for Children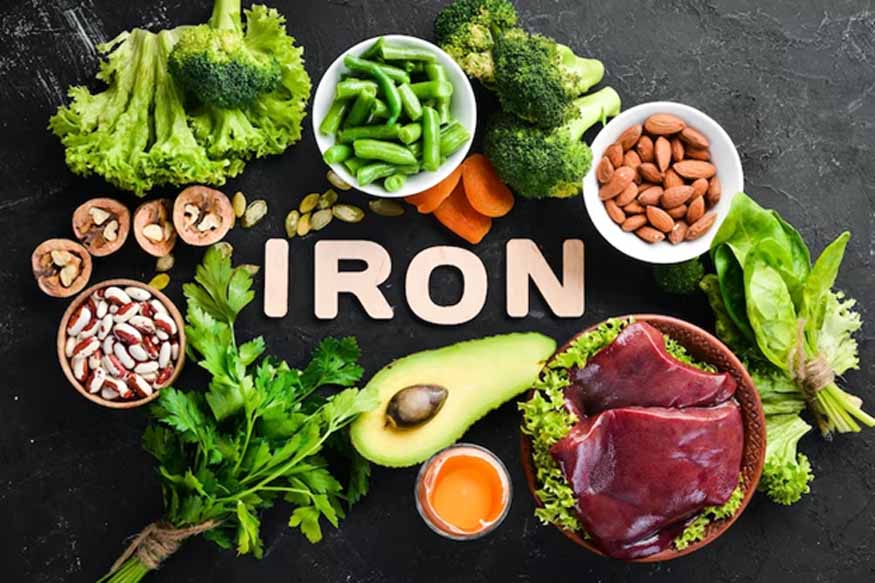 As parents, we always want the best for our children and that includes making sure they get the right nutrients to grow and thrive. Iron is one such essential nutrient that plays a crucial role in your child's development. Together, let us explore why high iron rich foods are important for children, how a deficiency can affect them, and provide you with a list of 13 nutrient-packed foods high in iron that your little ones will love. Let's dive in!
Why is Iron Important for Children?
Iron is an indispensable element in a child's diet, playing a pivotal role in their overall health and development. This essential mineral is crucial for the formation of haemoglobin, the protein responsible for carrying oxygen in the blood. Haemoglobin is vital for energy production and tissue growth. Children, especially during their rapid growth phases, require an adequate supply of iron to support the development of healthy red blood cells and cognitive functions.
Incorporating high iron-rich foods like lean meats, poultry, fish, fortified cereals and beans into a child's diet can help ensure they receive the necessary iron intake. Additionally, pairing these foods with sources of vitamin C can enhance iron absorption, further contributing to a child's overall health and well-being. Parents and caregivers must be aware of the importance of iron and make conscious efforts to include it in their children's nutrition for optimal growth and development.
Here are some key reasons why iron is good for our children:
Supports Growth: Iron is necessary for the production of haemoglobin, the protein in red blood cells that carries oxygen throughout the body. Without enough iron, your child's growth and development can be stunted.
Boosts Energy: Iron helps your child's muscles and tissues receive the oxygen they need to function properly, which is essential for energy and vitality.
Brain Development: Iron is crucial for cognitive development and brain function. It supports your child's ability to learn, concentrate and perform well in school.
Immune System: Iron is essential for a healthy immune system, helping your child's body fight off infections and illnesses.
How do Iron-Deficient Diets Affect Children?
Iron deficiency in children can have serious consequences. When your child's body doesn't get enough iron, they can develop iron-deficiency anaemia, which can lead to a range of issues, including:
Fatigue: Anaemic children may become tired and lethargic, affecting their ability to play and learn. This, in turn, will affect their overall stamina as they grow older.
Weakened Immune System: Iron deficiency can make children more susceptible to infections and illnesses. This can hamper your child's development and ability to resist viruses.
Slow Growth: Inadequate iron can hinder a child's physical and cognitive development, potentially leading to delays in growth and learning.
Behavioural Problems: Some studies suggest that iron-deficient children may be more prone to behavioural and developmental issues.
What is the Ideal Amount of Iron for Children?
Determining the ideal amount of iron in a child's daily diet is a nuanced process that takes into account various factors such as age, gender, growth rate and individual health circumstances. Recommended Dietary Allowances (RDAs) and Adequate Intakes (AIs) established by reputable health organisations like the World Health Organization (WHO) and the Institute of Medicine (now the National Academy of Medicine) provide general guidelines for iron intake.
Here is an approximate iron-rich foods chart you can refer to, while figuring out a diet plan for your children:
Infants (0-6 months): About 0.27 milligrams per day
Infants (7-12 months): About 11 milligrams per day
Children (1-3 years): About 7 milligrams per day
Children (4-8 years): About 10 milligrams per day
Children (9-13 years): About 8 milligrams per day
It's important to note that these values can vary slightly depending on your child's specific needs, so it's always a good idea to consult with a paediatrician or registered dietitian to ensure your child is getting the right amount of iron.
13 Nutrient-Packed Foods High in Iron for Children
Now that we understand why iron is crucial for our children, let's not forget that whatever the diet, it's got to be tasty enough for your children to gobble it all up. One thing to keep in mind is that there are two types of iron, namely heme and non-heme. Heme iron is derived from non-vegetarian foods like meat, seafood and poultry. Non-heme iron is derived from plant-based iron-rich foods vegetarian families will prefer, like vegetables. Depending on your child's needs and after consulting with a physician, understand which sources of high iron rich foods are good for your children.
Here are some delicious high iron rich foods that add to your child's nutrition:
Lean Meat: Beef, chicken and turkey are excellent sources of heme iron, which is easily absorbed by the body.
Fish: Salmon, tuna, and sardines are rich in iron and omega-3 fatty acids.
Beans and Lentils: Kidney beans, black beans, and lentils are loaded with iron and fibre.
Tofu: A versatile source of iron, tofu can be incorporated into various dishes.
Spinach: Packed with iron, spinach is a leafy green that can be added to salads, smoothies or sautéed dishes.
Fortified Cereals: Look for cereals fortified with iron to boost your child's intake without compromising on taste.
Nuts and Seeds: Almonds, cashews and pumpkin seeds are high in iron and make for great snacks.
Eggs: Eggs are a good source of iron and protein.
Sweet Potatoes: These delicious root vegetables provide iron along with essential vitamins and fibre.
Dried Fruits: Raisins, apricots and prunes are iron-rich snacks that kids enjoy.
Whole Grains: Opt for whole grains like quinoa, brown rice and oats for added iron and fibre.
Broccoli: A nutrient powerhouse, broccoli contains iron as well as vitamins and antioxidants.
Iron-rich Baby Foods and Formulas: Find cereals and formulas that are fortified with sufficient iron for your toddlers, under the guidance of your paediatrician.
Keep in Mind:
Speaking of iron-rich foods for babies, infants have unique iron needs, especially as they transition to solid foods. Breast milk or formula provides adequate iron for the first six months of life. But as they progress to eating solids, iron rich foods for babies are needed to support their growth and development.
Iron-fortified cereals, pureed meats and mashed beans are excellent choices for introducing iron to your baby. Consult with your paediatrician for guidance on when and how to introduce these foods to your baby's diet.
Ensuring your child gets enough iron is vital to their development. By incorporating these nutrient-packed foods into their daily meals, you can help prevent iron deficiency and set them up for a lifetime of good health. Remember to always consult with a healthcare professional for personalised guidance on your child's nutritional needs, especially if you have concerns about iron intake. At EuroKids, we care about every child's health and well-being and are vigilant in ensuring they eat nutritious meals every day. Here's to happy and healthy children!