10 tips and tricks to help with planning your lessons for kids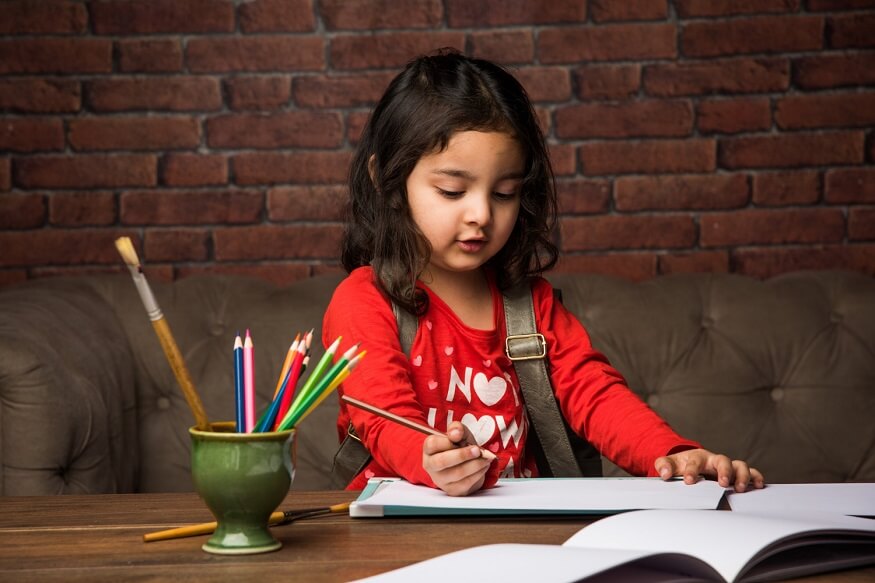 Effective Lesson Planning for Preschoolers: Tips and Strategies
Lesson planning is the blueprint for a teacher or guardian and students' learning. It's the blueprint for a teacher or guardian and students' learning. It helps in assessing the progress of the students. The delays and disorders in the student's progress and development become easier to identify.
The class will be well-managed if a teacher is prepared or has prepared an ill-planned lesson plan. The class will be long and without any purpose. So, to keep a class organized and accountable, the lesson should be planned in advance and with great understanding and creativity.
Here are a few tips to remember while preparing effective lesson plans.
Lesson planning should be based on keeping the goals in mind. The goals may be-


Language goals -The aim is to instill the students' readiness for reading, vocabulary, and sentence formation. Activities such as role play and skits can be planned to achieve this goal.


Social goals- These goals encourage the students to communicate and interact with other students. They learn to follow instructions patiently. For this, group activities can be planned where the students get together to solve the problems.


Cognitive goals- These goals help teach students reasoning and thinking. They are introduced to time, size, numbers, etc. To achieve this, puzzles, quizzes, learning addresses, age, phone numbers, etc. can be done.


Physical goals- These goals help in developing gross and fine motor skills. Activities like catching balls, jumping, hopping, holding pencils, coloring, painting, tying shoelaces, etc., can be added to the lesson plan.


Theme /topic- While choosing a topic or a theme, the age of the students should be kept in mind. The students should be able to relate to the case because only then will they be able to participate happily. Age-appropriate topics should be selected.


Play-based approach- The most crucial part is that every lesson plan should include play- indoor or outdoor. Children should be exploring and learning new concepts through play methods. They should be kept from sitting and completing written work or doing step-by-step instructions for craft. They should be given free time to play and explore. Students learn more while playing and exploring. While playing, they learn and gain many skills, self-confidence, etc. Even music activities and art and craft can be included in this approach.


Organization- For successful lesson planning, organization is the key. It saves time and workforce. All the teaching aids for kids to be used for the lesson plan should be appropriately labeled and kept in the drawer. Students with significantly less attention span can easily get distracted if the teacher is busy finding the appropriate teaching aids. So, it is essential to save time and use the teaching aids effectively.


Time management- For effective lesson planning, time management is the key. The students can get easily distracted if the lesson is lengthy and repetitive. To keep the students attentive, time should be used appropriately. The teacher should keep track of the time and keep the address for a short time. The lesson plans for the students should be time-bound.


Use technology- The teachers have to plan accordingly for the tech-generation students. They will be more interested if the technology is used while learning the lesson. The students use technology at home and are well-versed with it. If the teacher uses technology as a teaching aid effectively, it can help her to make the lesson more exciting, and the students will also gain from it.


Substitute teacher- While lesson planning, emergencies should be kept in mind. If the teacher has an emergency and cannot take the lesson, the instructions should be clear for the substitute teacher. She should understand and can follow without any problem.


Update- After planning the lesson, it's essential to keep updating it. New activities which a teacher comes across should be included. Different teaching strategies for children must be included.


Appropriate references and teaching aids for kids- While planning lessons, use authorities relevant to the students. It may be songs, cartoon characters, or dances. The teacher has to be creative with it. If the topic is animals, the teacher should include animals everywhere. E.g., While coloring, animal sheets can be given. Even for counting, animals can be used on worksheets or props. Songs and stories can also be included in the lesson plans.


Plan with co-workers- For effective lesson planning, brainstorming can be constructive. It becomes more effective when more teachers share their ideas to make a plan. Some activities may be successful for a teacher and can be transmitted and used by the other teacher. Co-workers can have many excellent and creative ideas to share.


Inclusive lesson plans- When creating lesson plans for children, it's essential to consider their needs, strengths, and challenges. Using multiple means of representation, expression, and engagement may be helpful to cater to all learning styles for children. Incorporating various modalities, assistive technologies, and flexible materials may be more effective.
Peer Interaction and Support- Encourage inclusive classrooms by fostering positive peer interactions. Facilitate collaboration, teamwork, and peer support opportunities to make learning more effective.
Conclusion
In summary, lesson planning is indispensable for teachers. They provide organization, clarity, and focus, facilitate differentiation and assessment, aid in resource preparation, support collaboration and communication, and promote reflective teaching practices. By investing time and effort in creating well-designed lesson plans, teachers can enhance their instructional effectiveness and make meaningful learning experiences for their students.
At Eurokids, we give the utmost importance to strategized and effective teaching. We always plan lesson plans, which are thoroughly reviewed through multiple rounds to ensure the best learning environment for your child. Click here to learn more or to visit a Eurokids center for preschool admission for your child.