10 Easy, Healthy and Delicious Desserts for Kids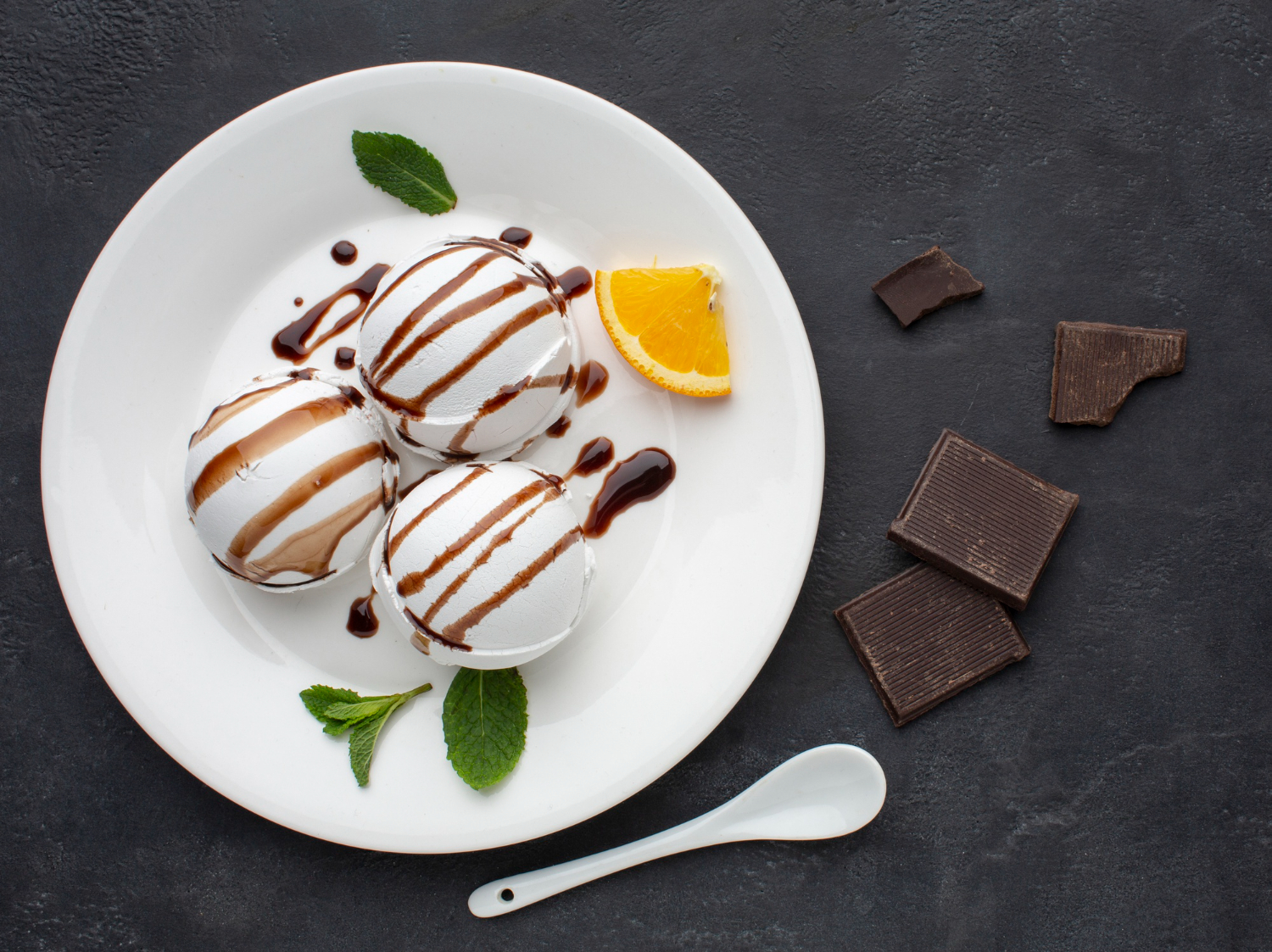 Who doesn't love a dessert, it is the best part of the meal, unfortunately as delicious as it may be, we need to be cautious about how much we consume due to the high sugar, fat content, various additives, preservatives and fillers in many desserts. We need to be careful about the amount of desserts that children consume too. Even though they run around and eventually burn up all the extra calories, we need to teach them healthy eating habits from a young age, so that these habits will remain with them even in adulthood. However, it becomes very difficult to say 'No' to those cute little faces with longing in their eyes.
The good news is that, now you don't have to (well not that often anyway). These easy, delicious, and healthy desserts recipes for kids and adults will satiate any sweet cravings, the best part is that kids can make them or help make them too. So, let's get started –
1. Froyo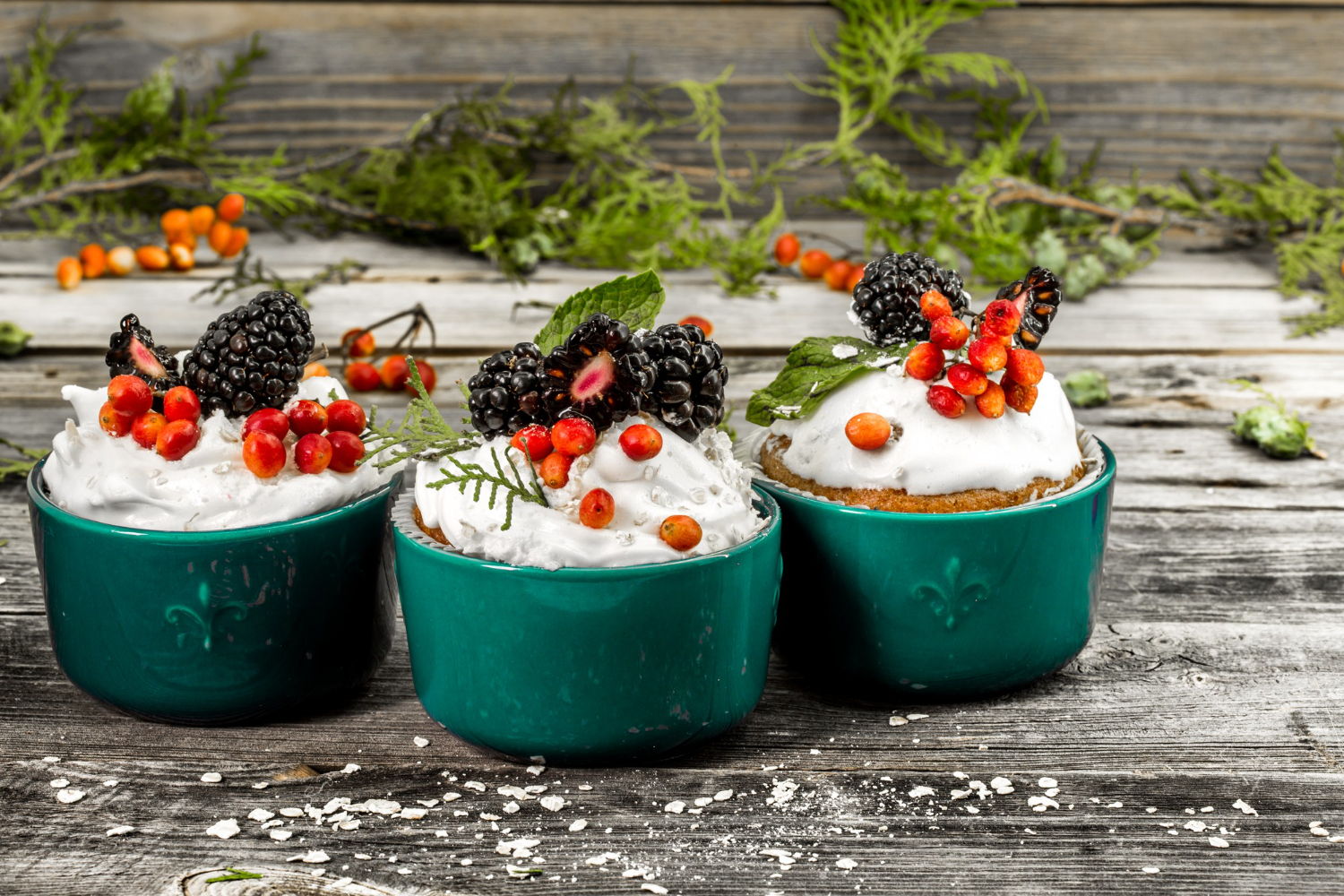 Frozen yogurt is a healthier option to ice creams, as it contains yogurt, a sweetening agent and some flavor. For this kid's dessert, take some thick yogurt, add some sweetener- use honey, natural maple syrup or jaggery for a healthier option, and some pureed fresh fruit like mango, strawberry, blueberries, peaches. You can add ripe bananas for a creamier texture, and even make a peanut butter and banana froyo. Mix everything in a blender till smooth and pour into an airtight container or ice cream molds and freeze for 4 to 6 hours.
2. Lassi pops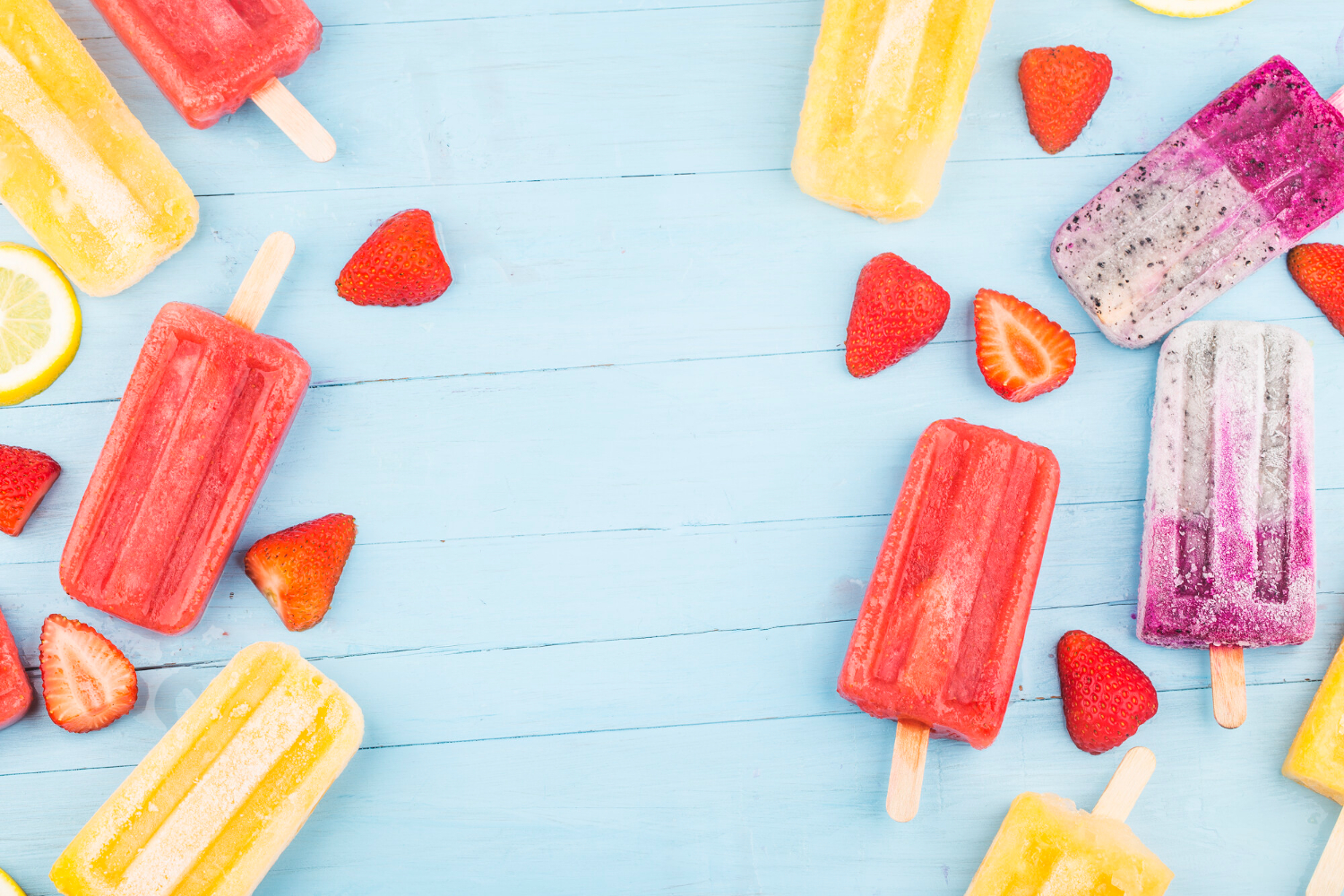 Lassi as we know is a traditional drink made from yogurt, water, and flavorings. It can be sweet or salty. It is a coolant that also helps digestion. To make this easy dessert recipe for kids, blend yogurt, a little water, and a sweetener like sugar, honey or jaggery and natural flavors like mango puree, elaichi, saffron that has been soaked in warm milk, maybe a pinch of salt if you like. Unlike froyo which has a creamier thicker texture, lassi pops contain more liquid and have a slushy texture.
3. Fruity yogurt
Fruity yogurt is another one of our kid's desserts that's sure to be a hit, especially considering how easy it is to make. In this as well you need the basic 3 ingredients – thick or hung yogurt, sweetener of your choice and fresh fruit puree. Put the yogurt in a bowl, add the sweetener and mix well to smoothen out all the lumps, finally add the fruit puree and mix gently till you get a uniform mixture. You can shake things up a bit by putting pieces of finely chopped fruit at the bottom of your bowl the sweetener of your choice, and plain thick yogurt on top, you can take things further by adding granola, or any other crunchy cereal of your choice like fruit loops, cornflakes, or chocos. If time permits, adding pre soaked chia seeds to the mix will also increase the nutritional content.
4. Juice pops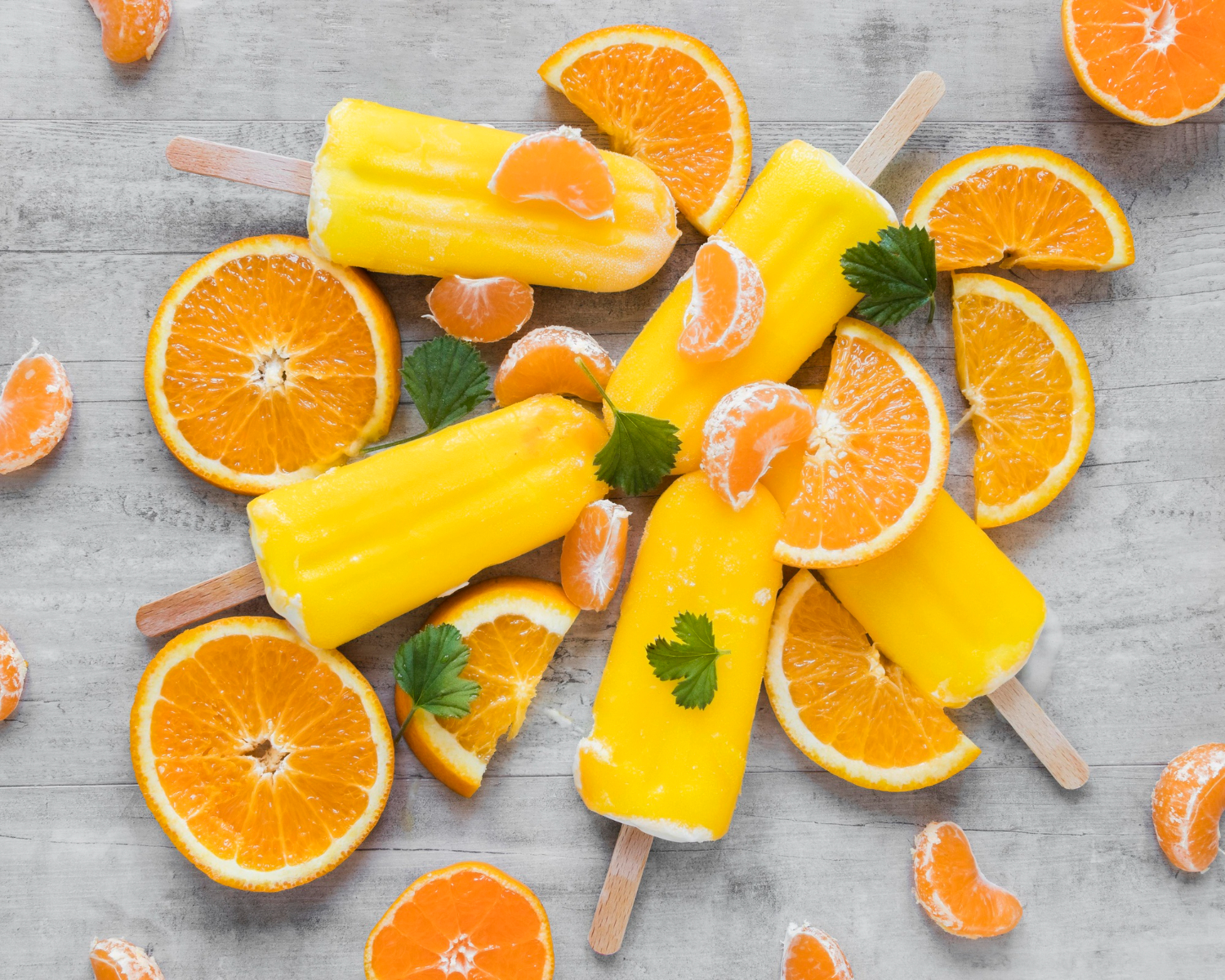 Juice pops or more fondly known as "chuski", is a refreshing and fun dessert for kids and adults alike. This dessert takes almost no time to make and is soon bound to become a family favorite. All you need is some fruit juice, packaged juice is the easiest to use but we do recommend fresh juice as you can control the amount of sugar in it and avoid those confusing and hard to pronounce additives and preservatives. When using fresh juice, take the juice and add a sweetener of your choice if required and pour the juice into popsicle molds and freeze, if you don't have the molds just pour it into a large ice cube tray cover with cling film and poke toothpicks through the cling film, one for each ice cube partition and freeze for a few hours. Pineapple, watermelon, and orange juice are great options to make your very own "chuski". You can also make your very own sorbet by omitting the toothpicks and blending the fruit juice cubes in a blender till it becomes smooth, refreeze if required before serving.
5. Chocolate Coated Stuffed Dates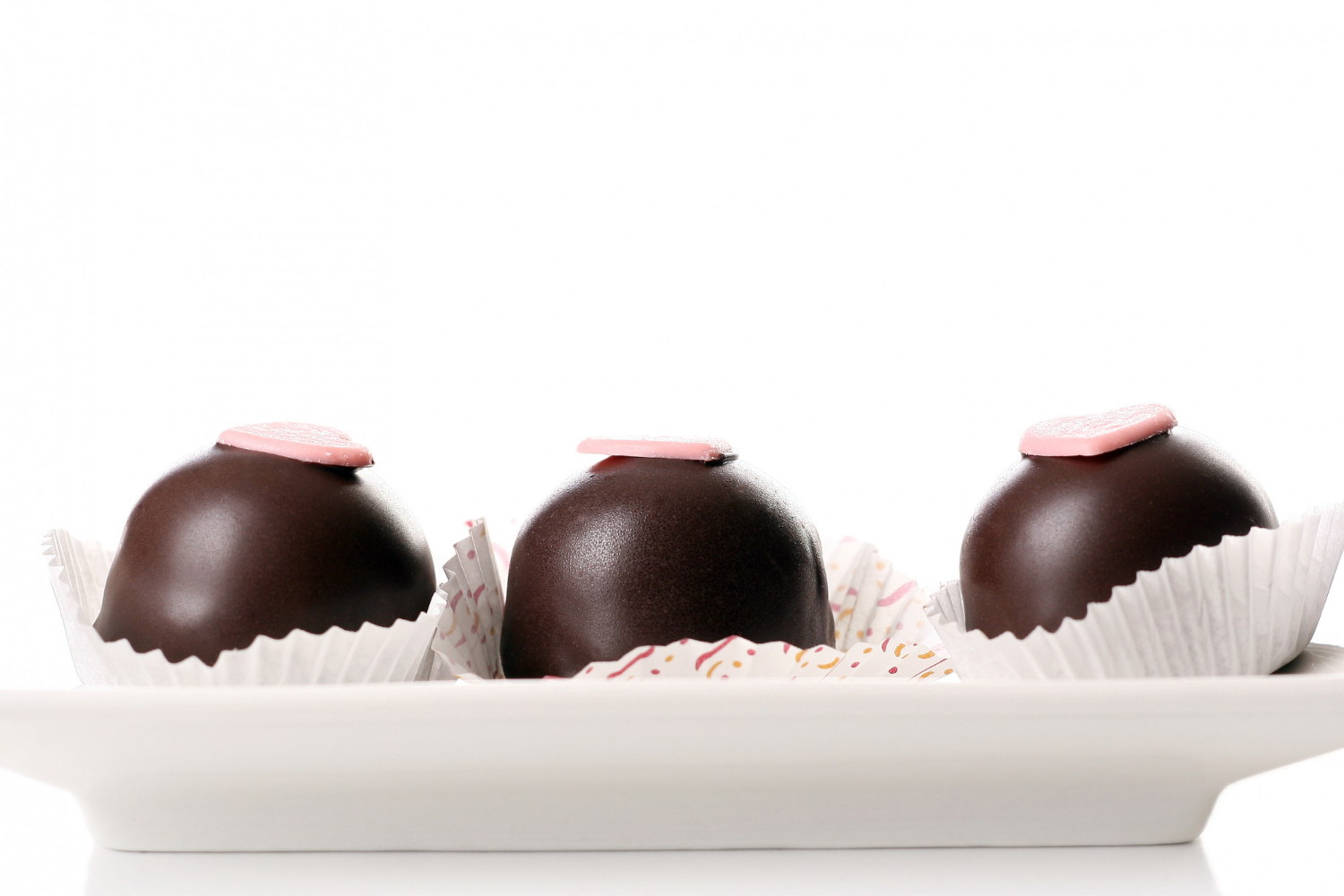 This particular dessert recipe for kids has a taste profile of one of the popular chocolates available in the market, however this one has a much higher nutritive content and none of the unnecessary sugars or harmful chemicals. The recipe is also easy enough for kids to help out, all you need is some soft medjool dates, some crunchy peanut butter (or creamy peanut butter with some coarsely crushed peanuts mixed in) and some melted dark or milk chocolate. Simply deseed the date- careful not to separate the two halves, fill the center with some peanut butter, close the date, dip it in some melted chocolate and place it on some parchment or butter paper, you can even drizzle some melted chocolate on top or crushed peanuts to decorate, or leave it as it is. Refrigerate for 30 minutes and enjoy.
6. Frozen banana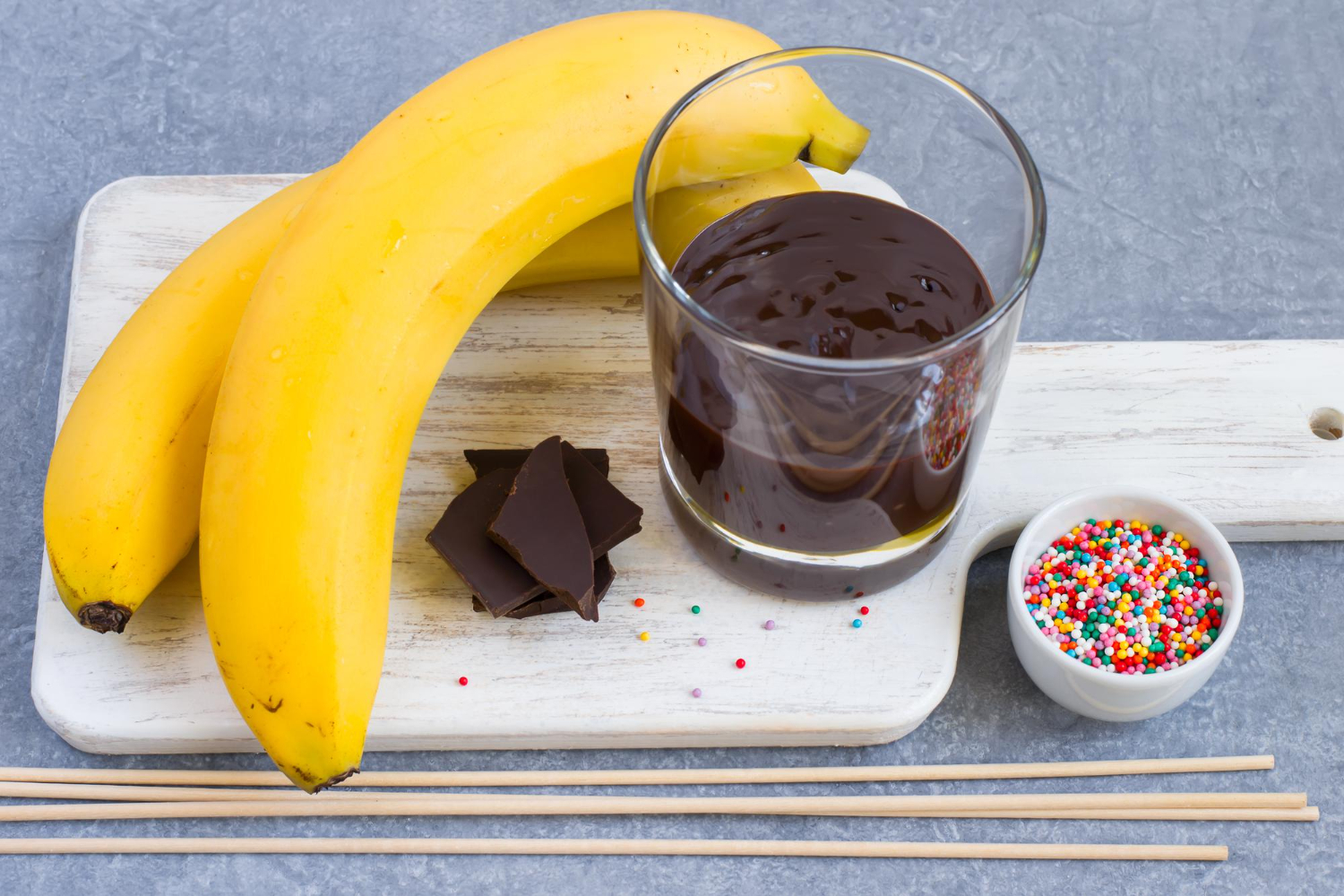 This fun dessert for kids is packed with potassium and is a real crowd pleaser. Simple to make, it is bound to be swiped up on any summer day. All you need is ripe but firm bananas, melted dark or milk chocolate, skewers and toppings of your choice- sprinkles, chopped nuts, or crushed cereal. First peel and cut the banana in half and insert a skewer or ice-cream stick from the cut side, place it on a butter paper and freeze for 15 minutes. Meanwhile, melt the chocolate and pour into a tall mug and keep the toppings ready. Finally take each frozen banana and dip it into the melted chocolate and quickly sprinkle with the topping of your choice. Freeze again for a minimum 30 minutes before consuming or store in an airtight container in the freezer.
7. Fruit kebabs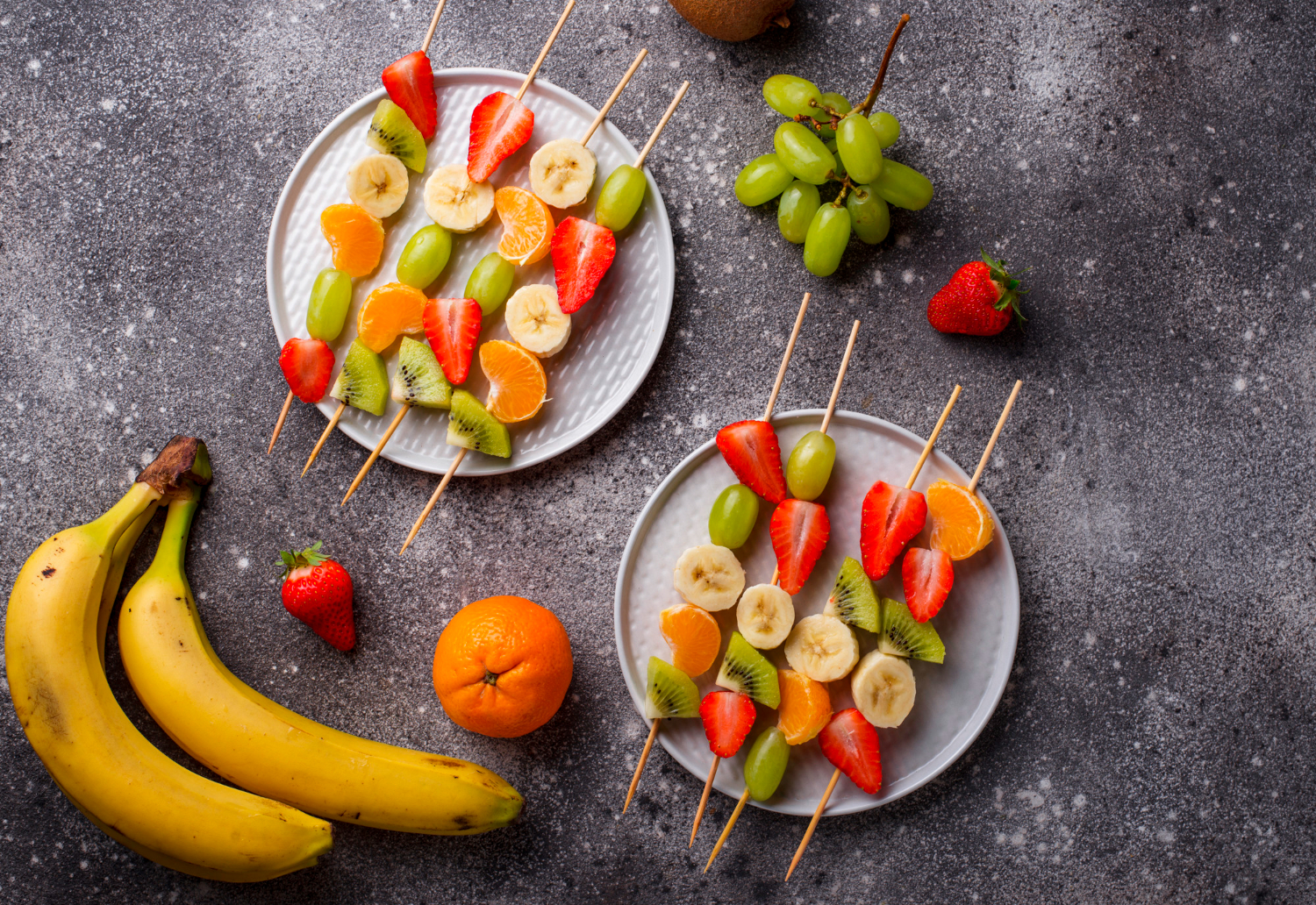 Fruit Kebabs is by far the easiest dessert recipe for kids especially since the kids can easily make it by themselves. For this all you need to do is wash and prep the fruits and provide the children with some skewers and let them treadle the fruits onto the skewers as they like. You can give them some dips like thick sweetened yogurt with some cinnamon mixed in, peanut butter or even a bit of chocolate sauce or Nutella, and use any seasonal fruits you like. This healthy colorful dessert activity is bound to delight and keep them busy on any summer's day.
8. Chocolate bark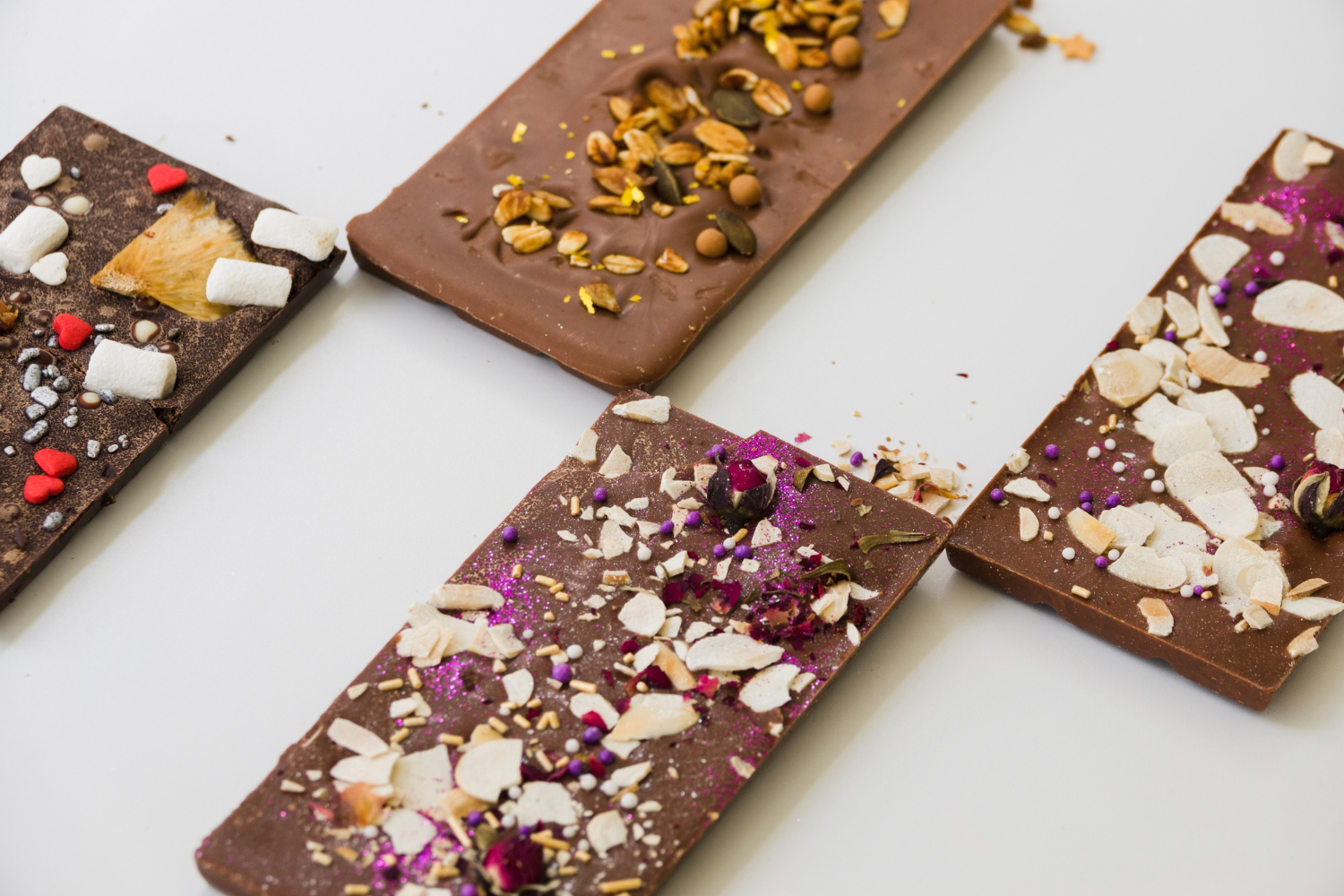 Chocolate lovers will love making this dessert recipe for kids and for themselves too. For this you need an assortment of your favorite toppings, nuts, dried fruits, cereal like granola, chocos, cornflakes, fruit loops, puffed rice, maybe some smaller chocolates like gems. Place a large sheet of butter paper on a baking tray or a flat lid. Melt some chocolate- dark, milk or even white chocolate, stir to cool it a bit and wait for it to thicken slightly, then pour it onto the butter paper, let it spread out a bit and finally sprinkle an assortment of toppings. Refrigerate for an hour before breaking into random pieces and bite in.
9. Fruit salad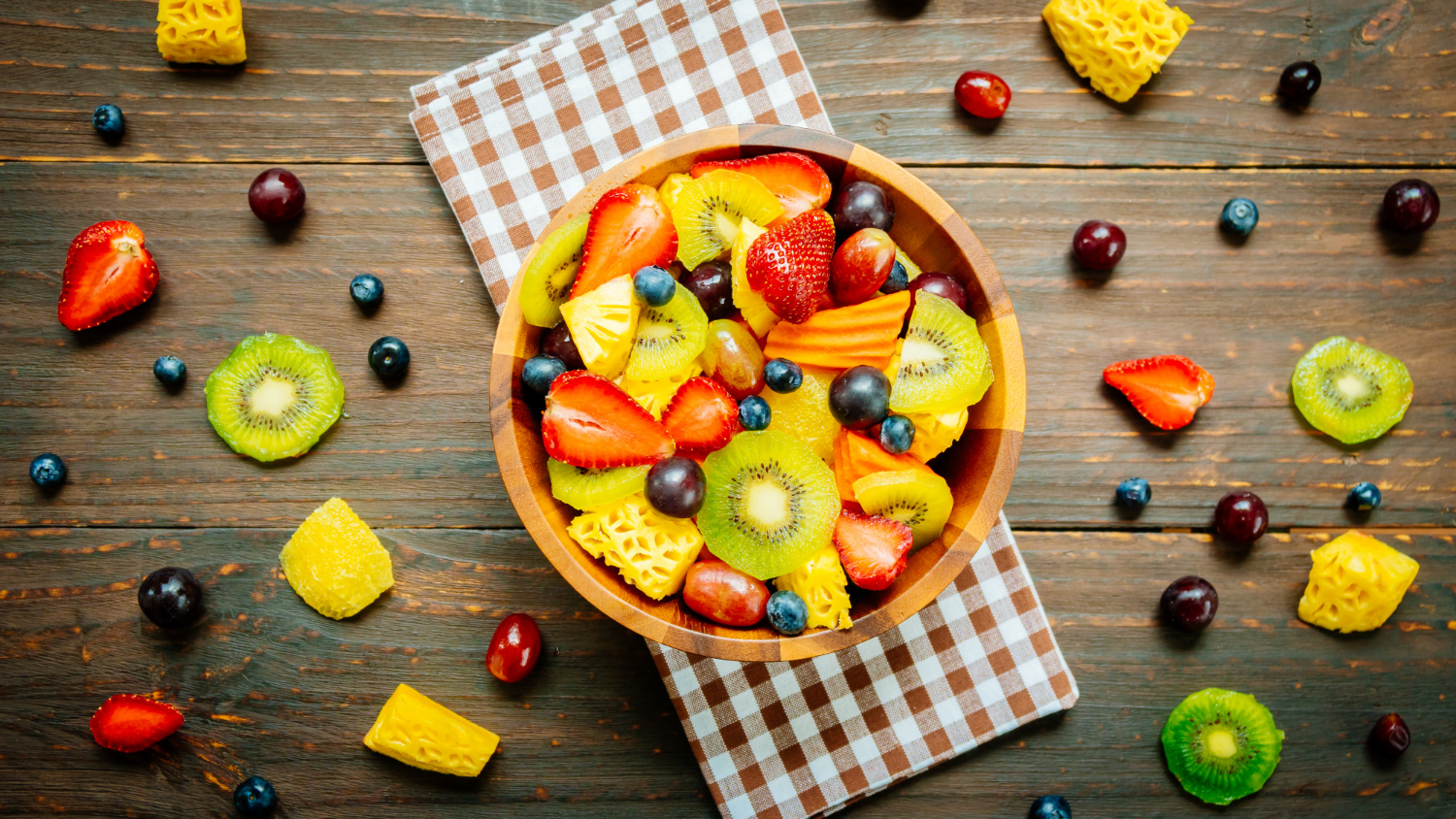 A bowl of cut-up fresh fruits is as refreshing and healthy as it can get. Use a few of the readily available seasonal fruits, clean and cut them up and you're ready to go, you can even drizzle some honey on it or sprinkle some cereal for added crunch, if time permits top the fruit with some chilled custard and some set jelly for a real fun dessert for kids.
10. Ice cream Magic
NO dessert list is complete without the quintessential Ice cream on the list. Being almost everyone's favorite across all ages, this one had to be on the list, especially since this particular recipe is a science experiment that yields a dessert. For this you need 2 small zip lock bags, 1 large zip lock bag, lots of ice, salt, some milk, cream, sugar or sweetener of your choice, and some vanilla essence. Put the milk, cream, sweetener, and vanilla essence into 1 of the small bags and seal well, put this bag into the other small bag for added protection. Then take the big bag and add ice till it is half full, sprinkle 3 to 4 tablespoons of salt on it, then put the small bags inside the big bag, seal it well and mix continuously for 5 to 10 minutes and voila! Your homemade ice cream is ready, you can add any fun toppings you'd like and dig in.
At EuroKids, we know the needs of the children and understand the value of a family spending time together creating memories. These recipes though healthy and easy are specifically chosen as most of the ingredients are already easily available in most houses. When making these desserts with your kids you are not only creating fond memories to last a lifetime but also enhancing their social, emotional, cognitive , language and motor development as well and that you in a fun way.
This is the similar principle we follow at the Eurokids centers, teaching kids what they need to know, in ways in which they understand and have fun. Click here to visit a EuroKids center near you. You're sure to like what you see.