Partner's Desk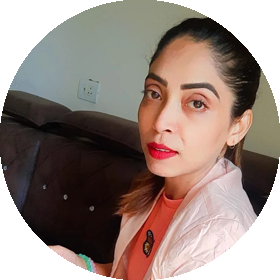 Our founder Mrs. Sandeep Kaur, is a visionary educationist and entrepreneur.

She is a very passionate, ambitious and self-driven person with strong leadership and interpersonal skills. She holds a management degree from Pune University in personal management and has rich corporate experience of 12 years in human resource planning, behaviour management and training & development. She started her entrepreneur journey in the year 2017 with EuroKids Wagholi. Under her guidance, 1000+ kids have passed from the centre.

At EuroKids Wagholi-Baif Road, we endeavour to provide your child with a comfortable atmosphere where learning is full of fun. Pre-School is your child's first experience away from you and it's a huge leap for you as a parent. Hence, we ensure a safe, hygienic and engaging environment for your child. Our curriculum EUNOIA is a constructive theme-based and organized learning environment where the child is introduced to indispensable learning methods such as self-exploration, individual play and physical play. We want to stimulate the young minds so that they become more receptive to the concept of education and soaking up knowledge, preparing them for the more conventional and extremely competitive mode of education that lies ahead.

Our curriculum EUNOIA is developed on the basis of research findings by the 'Centre on The Developing Child at Harvard University that focuses on building holistic development of your child – MIND, BODY and SOUL. Our digital ecosystem HomeBuddy plays an integral role in successfully imparting quality education to our students to the safety of their homes during the pandemic.

Our vision is to instil life-long values that develop your child's intellectual, social, emotional and physical development and bring to our community a global citizen who can shape a better world.

EuroKids Wagholi school campus is strategically located at a prime location of Wagholi.
- Sandeep Kaur
Lorem ipsum dolor sit amet, consetetur sadipscing elitr, sed diam nonumy eirmod tempor invidunt ut labore et dolore magna aliquyam erat, sed diam voluptua. At vero eos et accusam et justo duo dolores et ea rebum. Stet clita kasd gubergren, no sea takimata sanctus est Lorem ipsum dolor sit amet. Lorem ipsum dolor sit amet, consetetur sadipscing elitr, sed diam nonumy eirmod tempor invidunt ut labore et dolore magna aliquyam erat, sed diam voluptua. At vero eos et accusam et justo duo dolores et ea rebum. Stet clita kasd gubergren, no sea takimata sanctus est Lorem ipsum dolor sit amet
- Lorem ipsum dolor
Lorem ipsum dolor sit amet, consetetur sadipscing elitr, sed diam nonumy eirmod tempor invidunt ut labore et dolore magna aliquyam erat, sed diam voluptua. At vero eos et accusam et justo duo dolores et ea rebum. Stet clita kasd gubergren, no sea takimata sanctus est Lorem ipsum dolor sit amet. Lorem ipsum dolor sit amet, consetetur sadipscing elitr, sed diam nonumy eirmod tempor invidunt ut labore et dolore magna aliquyam erat, sed diam voluptua. At vero eos et accusam et justo duo dolores et ea rebum. Stet clita kasd gubergren, no sea takimata sanctus est Lorem ipsum dolor sit amet
- Lorem ipsum dolor