Partner's Desk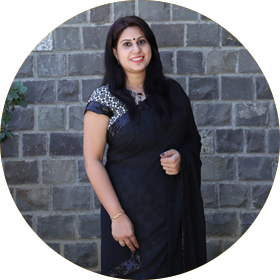 At EuroKids, we endeavour to provide your child with a comfortable atmosphere where learning is full of fun. Pre-School is your child's first experience away from you and it's a huge leap for you as a parent, hence, we ensure a safe, hygienic and engaging environment for your child. Learning at EuroKids happens through experience and reflection on doing. The integrated use of scientifically designed games, toys and technology makes learning a lot more fun and engaging. Our curriculum goes beyond reading, writing and counting numbers. A major part of your child's day would include singing, dancing and exploring play activities encouraging them to learn, grow & discover at their own pace. The curriculum is developed on the basis of research findings by the 'Centre on The Developing Child at Harvard University' that focuses on building Executive Function Skills (EFS) in your child. EuroKids Hinjewadi Phase 3, prides itself on the quality of its educational programmes, the professionalism of its staff, the enthusiasm of its students and the high level of support provided by parents. We are situated at Hinjewadi Phase 3 far away from the hustling and bustling traffic, amongst a peaceful, spacious and mainly pollution-free environment amidst Hinjewadi.

Advantages of our facilities :
Lovely and talented teachers, who have been well trained and fully prepared to take good care of the kids.
Well equipped bright and airy classrooms.
Learning-based Toys
Safe and punctual transport system.
Spacious children play area with Kids Gym: to develop motor skills, body strength, mind to muscle connection.
Audio Visual room for enhanced study.
- Anupama Singh
Lorem ipsum dolor sit amet, consetetur sadipscing elitr, sed diam nonumy eirmod tempor invidunt ut labore et dolore magna aliquyam erat, sed diam voluptua. At vero eos et accusam et justo duo dolores et ea rebum. Stet clita kasd gubergren, no sea takimata sanctus est Lorem ipsum dolor sit amet. Lorem ipsum dolor sit amet, consetetur sadipscing elitr, sed diam nonumy eirmod tempor invidunt ut labore et dolore magna aliquyam erat, sed diam voluptua. At vero eos et accusam et justo duo dolores et ea rebum. Stet clita kasd gubergren, no sea takimata sanctus est Lorem ipsum dolor sit amet
- Lorem ipsum dolor
Lorem ipsum dolor sit amet, consetetur sadipscing elitr, sed diam nonumy eirmod tempor invidunt ut labore et dolore magna aliquyam erat, sed diam voluptua. At vero eos et accusam et justo duo dolores et ea rebum. Stet clita kasd gubergren, no sea takimata sanctus est Lorem ipsum dolor sit amet. Lorem ipsum dolor sit amet, consetetur sadipscing elitr, sed diam nonumy eirmod tempor invidunt ut labore et dolore magna aliquyam erat, sed diam voluptua. At vero eos et accusam et justo duo dolores et ea rebum. Stet clita kasd gubergren, no sea takimata sanctus est Lorem ipsum dolor sit amet
- Lorem ipsum dolor