Partner's Desk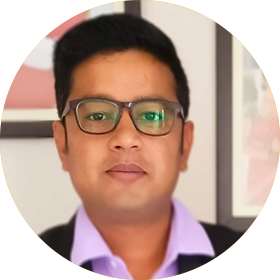 >EuroKids Baner was founded in 2017. At EuroKids Baner, we believe in making learning fun and engaging with our Mindful curriculum while ensuring children's well-being and overall development.
Do most parents wonder which is the best kids' school near me? 'How safe and hygienic is the playschool near me for kids?
EuroKids Baner with its ''Child First'' philosophy and new age Mindful curriculum, emphasizes that the child will Play, Learn and Grow to imbibe essential life skills through exploration and discovery. Integrated use of scientifically designed games, toys, and technology in our Pre-School curriculum makes learning fun and engaging for children. Our emphasis on the child's well-being and development, in close coordination with parents, makes EuroKids one of the best pre-schools around you.
It's a Home away from Home for your Little Ones where our highly experienced staff ensure safety and hygiene for kids.
Our Programs: Our Mindful curriculum EUNOIA is designed to help your child learn & enhance life skills with specially crafted multi-level kindergarten school level programs. The school curriculum is full of fun activities. Musical experiences, storytelling, DIY kits and a healthy mix of indoor & outdoor play ensures your child gets the best Pre-School experience possible.
- Sachin K
Lorem ipsum dolor sit amet, consetetur sadipscing elitr, sed diam nonumy eirmod tempor invidunt ut labore et dolore magna aliquyam erat, sed diam voluptua. At vero eos et accusam et justo duo dolores et ea rebum. Stet clita kasd gubergren, no sea takimata sanctus est Lorem ipsum dolor sit amet. Lorem ipsum dolor sit amet, consetetur sadipscing elitr, sed diam nonumy eirmod tempor invidunt ut labore et dolore magna aliquyam erat, sed diam voluptua. At vero eos et accusam et justo duo dolores et ea rebum. Stet clita kasd gubergren, no sea takimata sanctus est Lorem ipsum dolor sit amet
- Lorem ipsum dolor
Lorem ipsum dolor sit amet, consetetur sadipscing elitr, sed diam nonumy eirmod tempor invidunt ut labore et dolore magna aliquyam erat, sed diam voluptua. At vero eos et accusam et justo duo dolores et ea rebum. Stet clita kasd gubergren, no sea takimata sanctus est Lorem ipsum dolor sit amet. Lorem ipsum dolor sit amet, consetetur sadipscing elitr, sed diam nonumy eirmod tempor invidunt ut labore et dolore magna aliquyam erat, sed diam voluptua. At vero eos et accusam et justo duo dolores et ea rebum. Stet clita kasd gubergren, no sea takimata sanctus est Lorem ipsum dolor sit amet
- Lorem ipsum dolor