Partner's Desk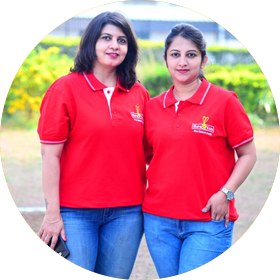 Going to Pre School is a small step for giant exposure in a child's life.

This is the first exercise in which children are separated from the comfort and security of their parents. Therefore, EuroKids – Aundh is a place that is a second home to the child; a place which has enough material to attract and make the child feel comfortable and secure. EuroKids – Aundh is where the children build their self-esteem and learn the importance of their own name, things and friends. Integrated use of scientifically designed games, toys, and technology is a part of our Pre-School curriculum that makes learning fun and engaging for children. Our emphasis on the child's well-being and development, in close coordination with parents, makes parents, make EuroKids one of the best pre-schools around you. It is the right place for building the child's foundation for lifelong progress.

Research on Pre School education have shown that children taught at an early age usually have improved social skills, fewer behavioural problems and better grades without special attention. Self-confidence gained by learning in a playful manner adds to the personality development of the child.

Our Programs: Our Mindful Curriculum EUNOIA is designed to help your child learn & enhance life skills with specially crafted multi-level kindergarten school programs. The school curriculum is full of fun activities, musical experiences, storytelling, DIY kits and a healthy mix of indoor & outdoor play ensuring your child gets the best Pre-School experience possible.
- Riddhi Sen & Deepti Chaudhari
Lorem ipsum dolor sit amet, consetetur sadipscing elitr, sed diam nonumy eirmod tempor invidunt ut labore et dolore magna aliquyam erat, sed diam voluptua. At vero eos et accusam et justo duo dolores et ea rebum. Stet clita kasd gubergren, no sea takimata sanctus est Lorem ipsum dolor sit amet. Lorem ipsum dolor sit amet, consetetur sadipscing elitr, sed diam nonumy eirmod tempor invidunt ut labore et dolore magna aliquyam erat, sed diam voluptua. At vero eos et accusam et justo duo dolores et ea rebum. Stet clita kasd gubergren, no sea takimata sanctus est Lorem ipsum dolor sit amet
- Lorem ipsum dolor
Lorem ipsum dolor sit amet, consetetur sadipscing elitr, sed diam nonumy eirmod tempor invidunt ut labore et dolore magna aliquyam erat, sed diam voluptua. At vero eos et accusam et justo duo dolores et ea rebum. Stet clita kasd gubergren, no sea takimata sanctus est Lorem ipsum dolor sit amet. Lorem ipsum dolor sit amet, consetetur sadipscing elitr, sed diam nonumy eirmod tempor invidunt ut labore et dolore magna aliquyam erat, sed diam voluptua. At vero eos et accusam et justo duo dolores et ea rebum. Stet clita kasd gubergren, no sea takimata sanctus est Lorem ipsum dolor sit amet
- Lorem ipsum dolor