Partner's Desk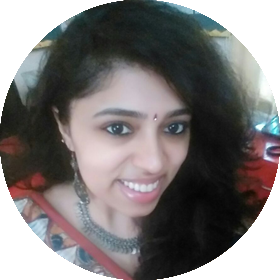 At EuroKids Mylapore, we believe in nurturing the mind, body and soul of the child and align the three to achieve balance and harmony. We promote holistic education that emphasizes high academic standards, safe and hygienic school environment, sound personal development, and positive social growth – thus laying the foundation for lifelong learning and personally fulfilling and productive life.
Our pre-school EuroKids Mylapore was started in 2016 and we are proud to announce that as of today we have nurtured 500+ young minds and we continue to push the envelope across various platforms.
EuroKids Mylapore has been recognised as No. 1 preschool in Chennai by the Times of India.
At EuroKids Mylapore, we have certified, well trained and committed teachers as well as dedicated support staffs working to help each child reach their potential. Our teachers are highly motivated and adopt a variety of innovative teaching practices that help our little students reach their full potential academically, socially and emotionally. Our teachers have won accolades such as the "Best Teacher in India" award.
We are very proud of our caring, inclusive ethos where we empower and encourage our students to achieve and be their very best.
- Ayshwarya Shankar
Lorem ipsum dolor sit amet, consetetur sadipscing elitr, sed diam nonumy eirmod tempor invidunt ut labore et dolore magna aliquyam erat, sed diam voluptua. At vero eos et accusam et justo duo dolores et ea rebum. Stet clita kasd gubergren, no sea takimata sanctus est Lorem ipsum dolor sit amet. Lorem ipsum dolor sit amet, consetetur sadipscing elitr, sed diam nonumy eirmod tempor invidunt ut labore et dolore magna aliquyam erat, sed diam voluptua. At vero eos et accusam et justo duo dolores et ea rebum. Stet clita kasd gubergren, no sea takimata sanctus est Lorem ipsum dolor sit amet
- Lorem ipsum dolor
Lorem ipsum dolor sit amet, consetetur sadipscing elitr, sed diam nonumy eirmod tempor invidunt ut labore et dolore magna aliquyam erat, sed diam voluptua. At vero eos et accusam et justo duo dolores et ea rebum. Stet clita kasd gubergren, no sea takimata sanctus est Lorem ipsum dolor sit amet. Lorem ipsum dolor sit amet, consetetur sadipscing elitr, sed diam nonumy eirmod tempor invidunt ut labore et dolore magna aliquyam erat, sed diam voluptua. At vero eos et accusam et justo duo dolores et ea rebum. Stet clita kasd gubergren, no sea takimata sanctus est Lorem ipsum dolor sit amet
- Lorem ipsum dolor