Partner's Desk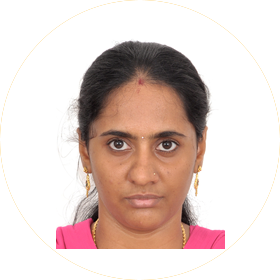 Greetings from EUROKIDS-ATHIPET! We started in March-2020 with a very modest strength of 7 Students and today we proudly announce that we have grown in a grand scale.
Our Well Researched curriculum ensures Holistic Development of the Child...
OUR HOLISTIC PACKAGE:
A. MIND: EUPHONICS, MATHLAB and SCIENTIFIC SPARK
B. BODY: EUROFIT and YOGAKIDS
C. SOUL: EURO MUSIC and MINDFUL+
Apart from our Regular Academic activities, the kids are engaged in other activities like Motion Based Learning, Outdoor Play, Sand play, Colour Days, In-House celebrations and Field visits, in an enjoyable and Learning Manner.
OUR MAJOR EVENTS (Every Year):
1. Grandparents Day
2. Children's Day
3. Sports Day
4. Graduation Day and
5. Grand Annual Day
OUR SPECIALITY: We believe and work upon CHILD FIRST IDEOLOGY. We prepare the Children for the Mainstream School (K-1 to K-12) in a STRESS-FREE Environment.
- Partner
Lorem ipsum dolor sit amet, consetetur sadipscing elitr, sed diam nonumy eirmod tempor invidunt ut labore et dolore magna aliquyam erat, sed diam voluptua. At vero eos et accusam et justo duo dolores et ea rebum. Stet clita kasd gubergren, no sea takimata sanctus est Lorem ipsum dolor sit amet. Lorem ipsum dolor sit amet, consetetur sadipscing elitr, sed diam nonumy eirmod tempor invidunt ut labore et dolore magna aliquyam erat, sed diam voluptua. At vero eos et accusam et justo duo dolores et ea rebum. Stet clita kasd gubergren, no sea takimata sanctus est Lorem ipsum dolor sit amet
- Lorem ipsum dolor
Lorem ipsum dolor sit amet, consetetur sadipscing elitr, sed diam nonumy eirmod tempor invidunt ut labore et dolore magna aliquyam erat, sed diam voluptua. At vero eos et accusam et justo duo dolores et ea rebum. Stet clita kasd gubergren, no sea takimata sanctus est Lorem ipsum dolor sit amet. Lorem ipsum dolor sit amet, consetetur sadipscing elitr, sed diam nonumy eirmod tempor invidunt ut labore et dolore magna aliquyam erat, sed diam voluptua. At vero eos et accusam et justo duo dolores et ea rebum. Stet clita kasd gubergren, no sea takimata sanctus est Lorem ipsum dolor sit amet
- Lorem ipsum dolor