The Best Binoculars for Kids in 2023: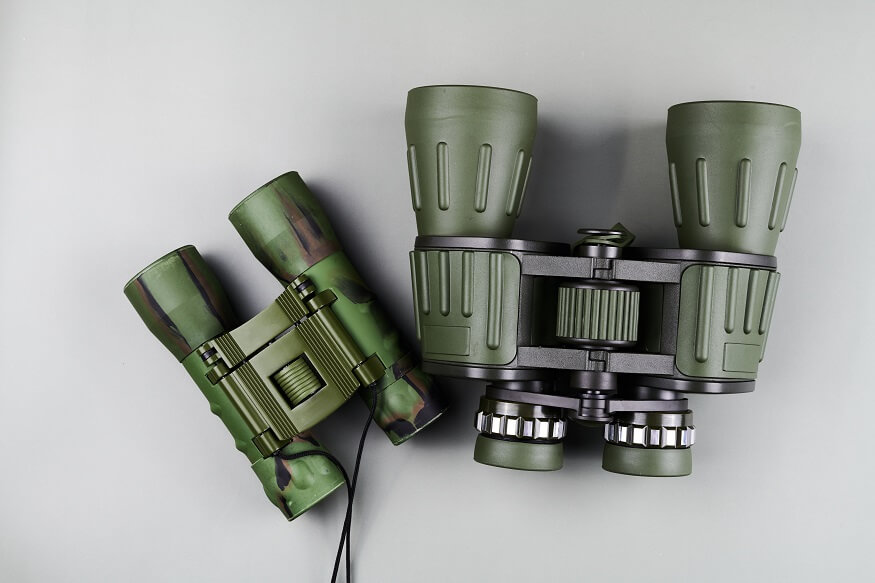 The Best Binoculars for Kids
What are the finest binoculars for children? That depends on the child and the binoculars, is the succinct response. Where does one start when there are so many brands, models, sizes, and pricing ranges for binoculars?
In this buying guide for kids' binoculars, we will first go through our suggestions before going over why we chose those particular models— often using words that are defined in the entire guide that is linked. So feel free to open it in a separate tab even if you haven't finished reading it for future reference. We have compiled this list of our top picks to assist you in selecting the best pair of kids' binoculars.
Best Binoculars Overall: Kowa YF II
For youngsters of nearly any age, this set of binoculars is of excellent quality. The Kowa 6×0 VF II Binoculars have excellent optics, rubber exterior armor, waterproof and fog proof construction, nitrogen filling, are lightweight, have long eye relief, are compact in size, have a wide interpupillary adjustment range, and strike the perfect balance between magnification and objective lens size for smaller hands. These binoculars are neither the cheapest nor the priciest on the list, but they have just as high optical quality and are suitable for tiny hands as any other pair listed here.
You can pick this Porro prism set of binoculars for toddlers because it is believed (and hoped) that the toddler would take excellent care of them and that they would provide him with an optical experience that would never let him down as he grew older and became more interested in birding and other applications. If properly maintained, the VF II binoculars from Kowa will endure long enough for your children to pass them down to your grandchildren. Kowa binoculars all come with a limited lifetime guarantee.
Best for Kids (Aged 2-5): BRESSER 6×21
This set of binoculars is the beginning of a lifelong love of the great outdoors. When you picture the ideal "first pair" of binoculars for a youngster, you probably picture these BRESSER 6×21 Roof Binoculars. These vibrant binoculars, which frequently sport distinctive branding (the most recent versions are ExplorerOne and Discovery), are made especially for young children beginning their enlarged exploration of the world.
These binoculars are kept small for little hands thanks to the roof prism construction. The 21mm objectives are suitable for daytime viewing at 6x power. Additionally, the price of these BRESSER binoculars means that even if they are dropped or run over by a trike, it won't be the end of the world.
Best for Kids (Aged 5-8): Carson HU-530 Hawk
This pair of binoculars resembles the ones used by larger individuals. As children become older, they might wish to adopt a set of binoculars that more closely resembles those that their optically inclined parents use. An affordable entry point into the world of binoculars is the Carson HU-530 Hawk Kids 30mm Beginner Field Binoculars. These 5×30 binoculars with roof prisms are excellent all-purpose viewing instruments for little hands.
Check out the Carson HU-401 Adventure Pack for a fantastic present idea. This is an ideal avenue to foster your kid's interest in outdoor exploration, as it comes with the HU-530 binoculars, that too, with a torch, whistle as well as a compass.
Best for Kids (Aged 8-12): Nikon 7×35 Aculon A211
The Porro prism optic of these binoculars is tiny and modest. The Nikon 7×35 Aculon A211 Binoculars are a competent and strong Porro prism optic with superb "grownup" features. They are a little bit heavier and bulkier than the children's binoculars mentioned above. The optics of Nikon binoculars are always superior to their price point; in this case, they include BAK4 prisms and aspherical lenses. No exclusions apply to these Aculons. The total size is small and convenient for carrying on hikes and other outdoor activities, and the rubber-coated body has excellent ergonomics.
If a Porro 7×35 isn't your cup of tea, there are a variety of roof and Porro prism versions in the Nikon Aculon series with various magnifications and objective diameters.
Best for Teens: Nikon PROSTAFF P3
This batch of binoculars offers a roof prism option as well as a contemporary style. The Nikon PROSTAFF P3 8×30 Binoculars are another excellent deal from Nikon that takes optics and design to the next level. Do not forget how fantastic of a gift it is for young people who are about to venture into hunting, birdwatching, stargazing, or other outdoor activities. The PROSTAFF series' sleek, modern form looks beautiful and serves as a suitable rubberized housing for an optical system that is nitrogen-filled, waterproof, and fog-proof. The framework is constructed of fiberglass-reinforced polycarbonate resin and is small as well as light.
Similar to the Aculon range, the PROSTAFF line offers a broad selection of binoculars, including updated P7 versions of numerous P3 models.
Best Compact Binoculars: Pentax 8×21 U-Series
This set of binoculars offers excellent performance in a compact design. The Pentax 8×21 U-Series UP Binoculars, a longtime favorite of the salesmen at the B&H optical counter, might fit into several of the aforementioned categories since they are a very fine pair of binoculars, especially for the price. Their tiny, compact, and creative design houses some excellent reverse-Porro optics. The focus knob, which is smaller than those on typical binoculars, might be problematic for younger children. There are three distinct colors available for this U-Series model.
Best Upgrade Binoculars: Nikon 8×42 Monarch M5
This set of binoculars offers the best optical value for the money. The Nikon Monarch brand of binoculars has perhaps always represented the best value in the world of sports optics if you know a young person who is passionate about birding, astronomy, nature, or exploring the world. With an amazing design and feature set that rival even the most expensive binoculars on the market— all at a very low cost— today's Nikon 8×42 Monarch M5 Binoculars further solidify that reputation.
Your eager teen or adolescent will want these Monarch M5s when they experience the clarity of seeing the world clearly. They have sparkling no-nonsense optics, are waterproof, armored, ergonomic, and fantastic to look at, gaze through, and handle. The Monarch M5s also exist in a variety of variations, and there are improved Monarch M7 models as well, much like the other Nikons, and all have received nearly universal five-star evaluations.
What to Look for in Binoculars for Kids:
The following characteristics should be taken into account while looking for a child's pair of binoculars:
Price: You get what you pay for in life, as with the majority of things. Be aware that the value of optics might tend to decrease as the price increases when buying binoculars. In the realm of binoculars, a $200 pair is far superior to a $20 pair—even to the casual observer—but even to an experienced birder or hunter, the difference between a $2,000 pair and a $200 pair isn't as obvious.
Quality: As was already established, the better an optic, the more expensive it is. It could be a good idea to expose the child to a quality pair of binoculars rather than a genuinely entry-level, virtually throwaway optic if you think they would want to follow an outdoor hobby with them.
Size and Weight: Glass weighs a lot. Heavy are large binoculars. Kids' attention spans can be measured in milliseconds, so I say this knowing that a good size and weight can make a significant difference in not only the process of raising the binoculars to your eyes for extended observation but also in how long they might want to carry their optics when out on a walk before asking you to be the pack mule.
Durability: It's common for kids to drop objects. Even more affordable binoculars are precise tools that can be harmed or function worse when dropped. Rubber armor is essential since it could protect the optic from minor nicks and bruising, but be aware that no reliable pair of binoculars will be impervious to misuse and strong blows.
Magnification: Many people think that a binocular's quality increases with its power. That is untrue. When children are watching through optics, it is crucial to keep the picture constant since the more magnification you have, the more difficult it is to maintain the image. Younger children must have, and even older children may prefer lower-power binoculars. For younger users, we advise sticking at 5x or 6x, but for older users, we advise moving up to 7x or 8x. Even with pretty steady hands, the most magnification I can comfortably use is 8x.
Objective Size: This is yet another crucial factor. The binoculars' ability to receive more light and provide a brighter image increases with the size of the objective lens. The drawback is that heavier binoculars come with bigger lenses. When it's not very bright outside, the size and weight advantages of a 21mm objective may not be as significant as they are with a 30mm objective for viewing in daytime and low light. Err on the side of bigger optics if you anticipate your child will be birding at dawn or dusk or if they wish to dabble in astronomy.
Porro Prism vs. Roof Prism: In the past, roof prism types of binoculars could have been more advantageous than more conventional Porro prism ones. Although this is no longer usually the case, there are certain modifications to be aware of. Roof prism binoculars may be lighter and more portable, but depending on the user and what feels best in their hands, Porro prism optics may give an ergonomic benefit.
Waterproof: Although many binoculars offer comparable feature sets, waterproofing is nearly always a need for any type of serious outside viewing. A waterproof pair of binoculars will come in handy if it rains when you're hiking, if you have to go inside and outdoors on a cold day, or if your child forgets them in the backyard when the sprinklers go off. Unfortunately, the less costly pairs don't often have that functionality.
Zoom: Zoom binoculars do not have the same degree of optics as non-zoom binoculars at the same price range, despite the fact that the idea of binoculars that can change magnification to zoom into a distant topic is interesting. Zoom binoculars are not something we advise.